Executive Board
The Nareit Executive Board is Nareit's policy and steering body, responsible for all long-term planning, financial budgets, investments, policy positions and statements.
2018 Officers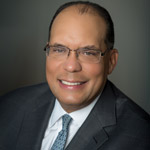 Chair
Thomas J. Baltimore, Jr.
Chairman, President & CEO
Park Hotels & Resorts Inc.
Thomas Baltimore, Jr. serves as chairman of the board, president and CEO of Park Hotels & Resorts Inc. Prior to that, he was the president and CEO of RLJ Lodging Trust and a member of its board of trustees from RLJ's formation in 2011 until May 2016 (when he joined Park Hotels & Resorts Inc.). Previously, Baltimore held senior positions with RLJ Development, Hilton Hotels Corporation, Marriott Corporation and Host Marriott Services Corporation. He received his B.S. from the McIntire School of Commerce, University of Virginia and his MBA from the Colgate Darden School of Business, University of Virginia.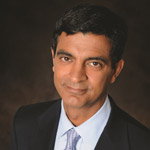 First Vice Chair
Sandeep Mathrani
CEO
Brookfield Properties Retail Group
Vice Chairman
Brookfield Property Group
Sandeep Mathrani is CEO of Brookfield Properties Retail Group and vice chairman, Brookfield Properties. For nearly eight years, Sandeep Mathrani served as CEO of GGP Inc. and was part of the group that recapitalized GGP in November 2010. Prior to joining GGP in 2010, he was president of retail for Vornado Realty Trust. Before that, he spent nearly a decade as executive vice president at Forest City Ratner. Mathrani holds master of engineering, master of management science, and bachelor of engineering degrees from Stevens Institute of Technology.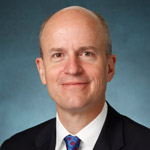 Second Vice Chair
Owen D. Thomas
CEO
Boston Properties, Inc.
Owen Thomas has served as CEO of Boston Properties since 2013. Prior to that, he served as chairman of the board of directors of Lehman Brothers Holdings Inc. from March 2012 until March 2013 and continues to serve as a member of the board. From 1987 until 2011, Thomas held various leadership positions at Morgan Stanley, He received a B.S. in mechanical engineering from the University of Virginia and an MBA from Harvard Business School.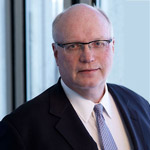 Treasurer
A. William Stein
CEO
Digital Realty
Prior to being named CEO in 2014, A. William Stein served as Digital Realty's CFO and CIO. He has more than 30 years of leadership experience at a wide variety of companies, including GI Partners (Digital Realty's predecessor private equity fund), the PNC Financial Services Group, and TriNet Corporate Realty Trust (now part of iStar Financial). Stein has a B.A. from Princeton University, a law degree from the University of Pittsburgh, and a MSC from the Tepper School of Business at Carnegie Mellon University.
Executive Board Members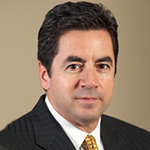 Michael D. Barnello
President & CEO
LaSalle Hotel Properties
Michael Barnello was named CEO of LaSalle Hotel Properties in September 2009. He served as COO and executive vice president of acquisitions from the company's formation until September 2009. In May 2008, he was named president of LaSalle Hotel Properties and was elected to the board of trustees in July 2008. Barnello holds a B.S. in hotel administration from Cornell University's School of Hotel Administration.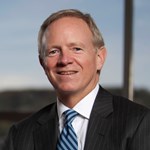 John P. Case
CEO
Realty Income Corporation
John Case was promoted to CEO of Realty Income Corporation in September 2013. He joined Realty Income in 2010 as executive vice president, CIO, and served in this capacity until March 2013, when he was promoted to president, CIO. Prior to joining Realty Income, Case worked for approximately 20 years as a New York-based real estate investment banker. Case graduated from Washington and Lee University with a B.A. in economics, and the Darden School of Business at the University of Virginia with an MBA.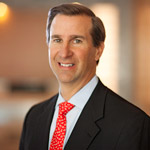 Edward J. Fritsch
President & CEO
Highwoods Properties, Inc.
Edward Fritsch joined Highwoods in 1982. Before becoming CEO in 2004, his prior roles included positions such as asset management, director of development, division president, and COO. He was also a partner of Highwoods' predecessor company before its initial public offering in 1994. He served as Nareit's 2016 chair. Fritsch graduated with a B.S. in business administration from the University of North Carolina at Chapel Hill.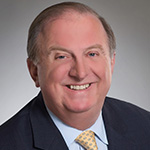 William P. Hankowsky
Chairman, President & CEO
Liberty Property Trust
William Hankowsky joined Liberty Property Trust in January 2001 as CIO, in 2002 he was named president, and in 2003 appointed CEO and elected chairman of Liberty's board of trustees. Prior to joining Liberty, he served for 11 years as president of the Philadelphia Industrial Development Corporation and before that served as the city of Philadelphia's Commerce Director. He received a B.A. in economics from Brown University.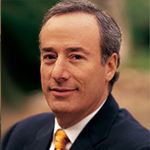 Joel S. Marcus
Chairman & CEO
Alexandria Real Estate Equities, Inc.
Joel Marcus co-founded Alexandria Real Estate Equities in 1994 as a garage startup. As CEO from March 1997 to April 2018, he led its growth into an S&P 500 company. Prior to co-founding Alexandria, Marcus had an extensive legal career specializing in corporate finance and capital markets, venture capital, and mergers and acquisitions. Marcus earned his undergraduate and law degrees from the University of California, Los Angeles.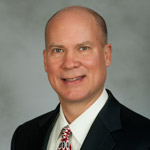 Christopher P. Marr
President & CEO
CubeSmart
Christopher Marr has been CEO of CubeSmart since 2014. Previously, he served as president, COO and CIO, having assumed the president and CIO roles in 2008 and, additionally, the COO role in May 2012. Marr joined the company in 2006, serving as CFO and treasurer until November 2008. Prior to joining CubeSmart, he was senior vice president and CFO of Brandywine Realty Trust from August 2002 to June 2006. Marr earned a B.A. from Loyola University.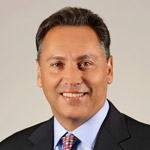 Timothy J. Naughton
Chairman, President & CEO
AvalonBay Communities, Inc.
Timothy Naughton has served as chairman of AvalonBay Communties since May 2013, as CEO since January 2012, and as president since February 2005. His prior roles included serving as the company's COO, CIO, and regional vice president—development and acquisitions. Naughton has been with AvalonBay and its predecessors since 1989. He served as Nareit's 2017 chair. Naughton earned a B.A. in economics from the University of Virginia and received his MBA from Harvard Business School.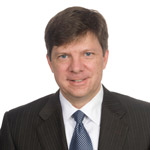 Jeffrey S. Olson
Chairman, President & CEO
Urban Edge Properties
Jeffrey Olson joined Urban Edge Properties as chairman and CEO when the company spun off from Vornado Realty Trust in 2015. He served as CEO of Equity One, Inc. from 2006 to 2014. He was president of the eastern and western regions at Kimco Realty Corp. from 2002 to 2006. Olson has a B.S. in accounting from the University of Maryland, a M.S. in real estate from Johns Hopkins University.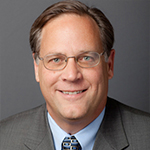 Michael J. Schall
President & CEO
Essex Property Trust
Michael Schall is president, CEO and a director with Essex Property Trust. He previously served as Essex's senior executive vice president and COO from 2005 to 2010. From 1993 to 2005, he was CFO. He joined The Marcus & Millichap Company in 1986. He was also the CFO of Essex's predecessor, Essex Property Corp. Schall received a B.S. from the University of San Francisco.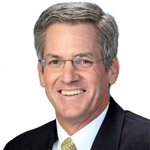 Doyle R. Simons
President & CEO
Weyerhaeuser
Doyle Simons has been president and CEO of Weyerhaeuser since August 2013. He has been a director of the company since June 2012 and was appointed as CEO-elect and an executive officer of the company in June 2013. He served as chairman and CEO of Temple-Inland, Inc. (forest products) from 2008 to February 2012 when it was acquired by International Paper. Prior to joining Temple-Inland in 1992, he practiced real estate and banking law with Hutcheson and Grundy, L.L.P.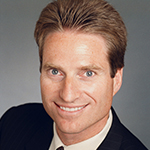 James D. Taiclet, Jr.
Chairman, President & CEO
American Tower Corporation
James Taiclet, Jr. is the chairman, president and CEO of American Tower Corporation. Prior to joining American Tower, Taiclet served as president of Honeywell Aerospace Services, a unit of Honeywell International, and prior to that as vice president, engine services at Pratt & Whitney, a unit of United Technologies Corp. Taiclet began his career as a United States Air Force officer and pilot and served in the Gulf War. He holds a masters degree from Princeton University, and is a graduate of the United States Air Force Academy with majors in engineering and international relations.
Nareit Officers are also members of the Executive Board.
Nareit Executive Staff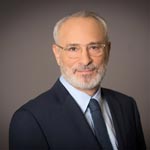 Steven A. Wechsler
President & CEO
Steven Wechsler is Nareit's president and CEO. He joined Nareit in 1997 from the National Realty Committee (NRC), now known as The Real Estate Roundtable. He served as NRC's CEO from 1990 to 1997and first joined NRC in 1983 as general counsel. Prior to joining NRC, Wechsler practiced law with Stein, Miller and Brodsky, and served as counsel to Thevenot, Murray and Scheer, a government relations consulting firm. He is a graduate of the Boston University School of Communications and the Cleveland State University College of Law.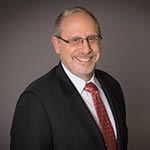 Tony M. Edwards
Executive Vice President & General Counsel
Tony Edwards is the executive vice president and general counsel of Nareit. Before joining Nareit in 1993, Edwards was a tax partner in the Washington, D.C. office of Morrison & Foerster. From 1975 through 1979, Edwards was an attorney-adviser (tax) with the Interpretative Division of the Internal Revenue Service's Office of chief counsel. He received his B.A. degree, magna cum laude, from Lehigh University; his J.D. degree, with honors, from the University of Miami School of Law; and his L.L.M. in taxation from the Georgetown University Law Center.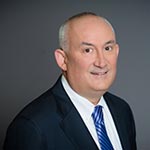 Sheldon M. Groner
Executive Vice President, Finance & Operations
Sheldon Groner is Nareit's executive vice president, finance and operations. He joined Nareit in 1998 from the public policy organization Empower America, where he served as chief financial officer, treasurer and secretary. He was appointed to this position at the beginning of 1993. From 1990 to 1993, Groner served as controller of Xsirius, Inc. and its subsidiary Advanced Photonics, Inc. Prior to that, he spent several years as controller of Leasemark, Inc. and began his career at Price Waterhouse. Groner achieved his CPA in the state of Illinois and attended DePaul University in Chicago, where he was enrolled in the Eldred C. Strobel Scholars Program and received his bachelor's degree in accountancy.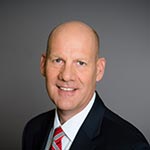 Robert Pflieger
Executive Vice President, Communications
Robert Pflieger is executive vice president, communications at Nareit. Pflieger has more than 30 years of experience in strategic communications. He came to Nareit in 2014 after a 14-year career with the National Association of Home Builders, where he held the position of senior vice president, communications. Prior to joining NAHB, Pflieger was a senior executive at Golin/Harris International, a global public relations firm. He started his career working as a political appointee in the Reagan Administration first at the U.S. Trade Representative's Office and later for the U.S. Department of Labor. He later joined the Construction Information Group at McGraw-Hill. Pflieger graduated from Georgetown University.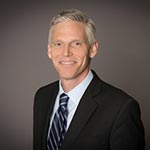 John D. Worth
Executive Vice President, Research & Investor Outreach
John Worth is the executive vice president, research and investor outreach at Nareit. Prior to joining Nareit, Worth was the chief economist of the National Credit Union Administration from 2010 to 2015. Prior to joining NCUA, he spent nearly a decade at the U.S. Treasury where he served as the director of the Office of Microeconomic Analysis. Worth has also worked as a consultant for Welch Consulting and the RAND Corporation. He holds a Ph.D. in economics from the University of Southern California.
Please visit the staff page to see the rest of the Nareit staff.
Past Nareit Chairs
Timothy J. Naughton
Chairman, CEO & President
AvalonBay Communities, Inc.
Term: 2017
Edward J. Fritsch
President & CEO
Highwoods Properties
Term: 2016
David J. Neithercut
President & CEO
Equity Residential
Term: 2015
Ronald L. Havner, Jr.
CEO
Public Storage
Term: 2014
W. Edward Walter
CEO
Host Hotels & Resorts
Term: 2013
Donald C. Wood
President & CEO
Federal Realty Investment Trust
Term: 2012
Bryce Blair
President
Harborview Associates, LLC
Term: 2011
Debra A. Cafaro
Chairman & CEO
Ventas, Inc.
Term: 2010
Constance B. Moore
President & CEO
BRE Properties, Inc.
Term: 2009
Martin E. Stein, Jr.
Chairman & CEO
Regency Centers Corporation
Term: 2008
Arthur M. Coppola
Chairman & CEO
Macerich
Term: 2007
R. Scot Sellers
Term: 2006
David E. Simon
Chairman & CEO
Simon Property Group, Inc.
Term: 2005
Hamid R. Moghadam
CEO & Chairman
Prologis, Inc.
Term: 2004
Steven Roth
Chairman & CEO
Vornado Realty Trust
Term: 2003
William D. Sanders
Chairman
Strategic Growth Bank
Term: 2002
Warren E. Spieker, Jr.
Partner
Spieker Partners
Term: 2001
Samuel Zell
Chairman
Equity Residential
Terms: 1999 & 2000
Steven J. Guttman
Term: 1998
Milton Cooper
Executive Chairman
Kimco Realty Corporation
Term: 1997
Stanford J. Alexander
Chairman
Weingarten Realty Investors
Term: 1996
Kenneth B. Roath
Former Chairman
HCP, Inc.
Term: 1995
John P. McCann
Term: 1993 & 1994
William Newman
Term: 1991 & 1992
Advisory Board of Governors
The Advisory Board of Governors is the advisory body to the Executive Board and provides advice and assistance in all matters related to Nareit, the membership, and the REIT industry.
Nareit 2018 Advisory Board of Governors
Edward K. Aldag, Jr.
Chairman, President & CEO
Medical Properties Trust, Inc.

 

Andrew M. Alexander
President & CEO
Weingarten Realty Investors

 

Peter E. Baccile
President & CEO
First Industrial Realty Trust, Inc.

 

William C. Bayless, Jr.
CEO
American Campus Communities, Inc.

 

Albert P. Behler
Chairman, CEO & President
Paramount Group, Inc.

 

H. Eric Bolton, Jr.
Chairman & CEO
MAA

 

Jon E. Bortz
Chairman & CEO
Pebblebrook Hotel Trust

 

Byron L. Boston
CEO, President & Co-CIO
Dynex Capital, Inc.

 

Jay A. Brown
President & CEO
Crown Castle International Corp.

 

Stephen E. Budorick
President & CEO
Corporate Office Properties Trust

 

Richard J. Campo
Chairman & CEO
Camden Property Trust

 

James B. Connor
President & CEO
Duke Realty Corporation

 

Michael J. Covey
Chairman & CEO
PotlatchDeltic Corp.

 

Thomas J. DeRosa
CEO
Welltower Inc.

 

Gordon F. DuGan
CEO
Gramercy Property Trust

 

Conor C. Flynn
President & CEO
Kimco Realty Corporation

 

Philip L. Hawkins
President & CEO
DCT Industrial Trust Inc.

 

Maria R. Hawthorne
President & CEO
PS Business Parks, Inc.

 

David A. Helfand
President & CEO
Equity Commonwealth

 

Thomas M. Herzog
CEO
HCP, Inc.

 

Jackson Hsieh
CEO & President
Spirit Realty Capital

 

Eugene W. Landy
Chairman
Monmouth Real Estate Investment Corporation

 

 

Paul T. McDermott
President & CEO
Washington REIT

 

William L. Meaney
President & CEO
Iron Mountain

 

E. Nelson Mills
Chairman & CEO
Columbia Property Trust

 

Marguerite M. Nader
President & CEO 
Equity Lifestyle Properties, Inc.

 

Arlen D. Nordhagen
CEO, President & Chair
National Storage Affiliates

 

Scott D. Peters
Chairman, CEO & President
Healthcare Trust of America, Inc.

 

Paul A. Pittman
Executive Chairman, President & CEO
Farmland Partners Inc.

 

Sean E. Reilly
CEO
Lamar Advertising Company

 

James F. Risoleo
President & CEO
Host Hotels & Resorts, Inc.

 

David L. Rogers
CEO
Life Storage, Inc.

 

Glenn J. Rufrano
President & CEO
VEREIT, Inc.

 

Richard B. Saltzman
President & CEO
Colony NorthStar, Inc.

 

Bruce J. Schanzer
President & CEO
Cedar Realty Trust, Inc.

 

Wendy L. Simpson
Chairman, President & CEO
LTC Properties, Inc.

 

David P. Singelyn
CEO & Trustee
American Homes 4 Rent

 

Gerard H. Sweeney
President & CEO
Brandywine Realty Trust

 

Amy L. Tait
Chairman, President & CEO
Broadstone Net Lease, Inc.

 

Robert S. Taubman
Chairman, President & CEO
Taubman Centers, Inc.

 

James M. Taylor Jr.
CEO & President
Brixmor Property Group Inc.

 

John T. Thomas
President & CEO
Physicians Realty Trust

 

Thomas W. Toomey
Chairman, CEO & President
UDR, Inc.

 

Julian E. Whitehurst
President & CEO
National Retail Properties, Inc.