Content

Message from the President

Two news items last week underscored the need to extend the Terrorism Risk Insurance Act (TRIA) this year.

A Wall Street Journal story described how attackers disabled a utility substation that provides the electricity for Silicon Valley. Additionally, Insurance Business reported that some insurers, fearing TRIA won't be extended, are scaling back workers' compensation policy options and raising rates.

TRIA originally was passed after the 9/11 attacks when reinsurers withdrew from the terrorism insurance market, causing primary insurers to also withdraw. TRIA brought this coverage back by establishing a federal backstop for catastrophic-level events. It was extended twice and will sunset at the end of this year.

Extension of TRIA is a major priority for NAREIT in 2014. So far, three bills have been introduced in the House of Representatives that would extend the program. House Financial Services Committee Chairman Jeb Hensarling (R-TX) has said he intends to move TRIA legislation forward, and House Speaker John Boehner (R-OH) last week named it one of the issues that the House of Representatives must address this year. Additionally, more than 50 REIT CEOs will voice their support for TRIA on Capitol Hill during NAREIT's Washington Leadership Forum at the end of this month.

Momentum is building for TRIA's renewal, and we will continue working to move the ball across the goal line on passage of this critical legislation.








Steven A. Wechsler
President and CEO
Investor Outreach Team Active in January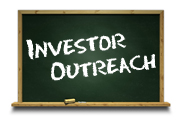 During January, NAREIT's Investor Outreach team conducted 21 meetings with many of the largest and most influential investment organizations within the institutional investment marketplace. Collectively, these entities represent more than $4 trillion in assets under management or advisement.

The 21 meetings were with organizations across all targeted investment cohorts, including five with prominent domestic pension and retirement plan sponsors representing close to $70 billion in assets, and five with investment consultants with assets under advisement of more than $3 trillion. Nine meetings were held with investment managers who represent close to $1 trillion in assets under management, and also sponsor global and domestic products for the institutional and retail investor market. Another two meetings were held with other organizations and associations active in investment management and the retirement industry.

NAREIT's Investor Outreach team has positioned itself as a resource to the nearly $7 trillion U.S. pension, endowment and retirement plan industry, while providing education and thought leadership to assist investors and their advisors in determining the most effective ways to use REITs in their portfolios. Through investor meetings, membership and support of national and state level associations representing pension fund interests, and participation at industry conferences and events, the investor outreach team identifies investment themes and trends challenging investors. Highlighting findings from NAREIT's internal and sponsored research, NAREIT delivers a perspective on the role REIT-based real estate investment might play in addressing such challenges and trends.

In January, NAREIT continued to observe a firming of positive sentiment for the role REITs can play in portfolios from among pension and endowment fund investors; a segment of the U.S. retirement market that has traditionally invested in commercial real estate through the private markets. This can perhaps be summed up in comments from two Atlanta-based investment organizations in follow-up to recent meetings with NAREIT. The first comment was from an investment consultant, who said, "We agree that real estate deserves a place in most of our clients' portfolios and that REITs are the proper vehicle for them." The second comment was from an endowment plan sponsor, who said, "Thanks for sharing your research and knowledge. It was one of the better learning meetings we have had in a long time, and it will likely influence what we recommend at our upcoming investment committee meeting."

NAREIT was also active on the institutional investment conference circuit during the first month of the year, participating in two events and speaking at one.

(Contact: Kurt Walten at kwalten@nareit.com)
FINRA Proposes Amendments to PNLR Reporting Rules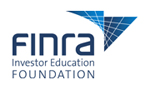 FINRA last week filed new Proposed Amendments with the Securities and Exchange Commission to NASD Rule 2340 (Customer Account Statements), NASD Rule 2310 (Direct Participation Programs) and NASD Rule 5110 (Corporate Financing Rule).

The proposals are the outgrowth of FINRA's deliberations in conjunction with comments received in the past with respect to FINRA Regulatory Notice 12-14 (March 2012) and FINRA Regulatory Notice 11-44 (September 2011). FINRA's proposed amendments do not require the inclusion of a per-share estimated value for unlisted direct participation programs and REIT securities on customer account statements during the initial offering period when shown in the annual report. They do provide two methods FINRA members may use that will be presumed reliable: 1) "Net Investment," but only for up to 24 months following the breaking of escrow; or 2) "Independent Valuation," which is provided by a third-party valuation expert or in which a third-party valuation expert provides material assistance.

The members of Executive Committee of the NAREIT PNLR Council are currently reviewing the proposed amendments to determine the appropriate next steps.

(Contact: Bonnie Gottlieb at bgottlieb@nareit.com)
NAREIT, Industry Groups Comment on Liquidity Coverage Ratio Rules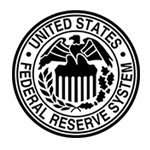 NAREIT joined other industry organizations last week in writing two separate letters to the primary federal banking regulators to comment on proposed liquidity coverage ratio rules.

In a letter sent on Jan. 31 to the Federal Reserve, Office of the Comptroller of the Currency and Federal Deposit Insurance Corp. (FDIC), NAREIT joined the U.S. Chamber of Commerce, The Real Estate Roundtable, the Competitive Enterprise Institute and the National Association of Corporate Treasurers in expressing concerns with the proposed rules, which were issued in October 2013.

The proposed rules stem from the Basel III capital agreements, and the organizations expressed concern that the rules "will create significant disincentives for financial institutions to offer certain products and restrain the amount and type of capital available to businesses. These policy outcomes will harm capital formation and hamper the ability of businesses to grow and create jobs, undermining the goal of the proposed liquidity coverage ratio rules to facilitate stable financial institutions."

NAREIT also joined the Commercial Real Estate Finance Council, National Apartment Association, National Multifamily Housing Council and The Real Estate Roundtable in writing a letter regarding the proposed rules to the same three federal agencies. This letter focused specifically on the potential impact of the proposed rules on the commercial real estate sector, noting that they could constrain construction lending and adversely impact the cost structure of residential housing finance.

With regard to housing, the organizations noted that the proposed rules had the potential to increase costs for a broad spectrum of participants in the multifamily sector. They also warned that the rules could constrain the building of affordable housing. They recommended that the agencies ensure that the rules: 1) are harmonized with international standards, especially regarding timing; and 2) adequately differentiate between products.

(Contact: Victoria Rostow at vrostow@nareit.com)
REIT.com Videos: Sustainability Insights
During last month's 2014 Leader in the Light Working Forum, REIT.com sat down with a number of attendees to gain more insights into how REITs are addressing sustainability concerns and what are the latest trends in the industry. Below is a summary of some of the interviews posted on the site.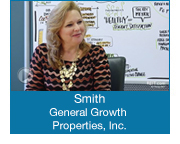 Marti Smith, sustainability program manager at mall REIT General Growth Properties, Inc. (NYSE: GGP), explained that sustainability is a fairly new initiative for GGP. Efforts at this point are focused on data gathering in the areas of energy, waste and water reduction, she said.

"We are excited about having sustainability at the forefront of GGP because I think it will actually help us be more well-rounded as a portfolio. As far as our projects are concerned, we will be really thinking about sustainability as we move forward," Smith said.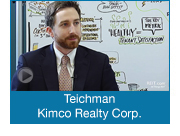 Will Teichman, director of sustainability at Kimco Realty Corp. (NYSE:KIM), discussed Kimco's pilot program, launched last year, to identify energy-efficient improvements within leased retail spaces. He explained that the program is intended to address a large portion of environmental impacts that are typically outside the scope of a retail landlord.

Typically with triple net leases, he noted, the landlord is primarily focused on efficiency measures and common areas. However, working together with tenants to find ways to improve their efficiency is a key to advancing sustainability in retail properties, Teichman stressed.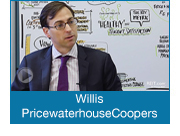 Cope Willis, director at PricewaterhouseCoopers, discussed the impact that large institutional investors are having on how REITs and real estate companies address and report sustainability issues. Willis said large investors are having an impact in three main areas: direct engagement, engagement with stock exchanges and shareholder proposals.

"A lot of our real estate clients' investor relations (personnel) are receiving an increasing number of questions from investors on sustainability… Executive leadership is really taking notice because, obviously, these institutional investors are pretty big shareholders," Willis said.

(Contact: Matt Bechard at mbechard@nareit.com)
REITs in the Community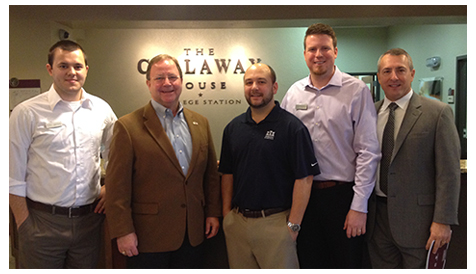 Jan. 31: Rep. Bill Flores (R-TX), second from the left, visited The Callaway House, a student housing facility located on the campus of Texas A&M University that is owned and operated by American Campus Communities (NYSE: ACC). Flores, a member of the House Budget Committee and a graduate of Texas A&M, toured the facility and was briefed on American Campus' housing developments in Texas and across the country. Pictured with Flores, left to right: Aaron Doucet, assistant general manager, The Callaway House; Tyler Crenshaw, regional manager, American Campus; Garrett Mahanay, general manager, The Callaway House; and James Edge, deputy district director for Flores.

(Contact: Jessica Davis at jdavis@nareit.com)
NewsBrief Will Not Publish Feb. 17
In observance of Presidents' Day, NewsBrief will not publish Monday, Feb. 17. NewsBrief will return Monday, Jan. 24.