Content

Message from the President

NAREIT established the Leader in the Light Awards in 2005 to recognize REITs that have established superior sustainability programs and to encourage sustainability in REIT operations. As the story in this issue of NewsBrief illustrates, the Leader in the Light program has come a long way from those early days.

The number of REITs that have made investments in sustainable business practices and participate in Leader in the Light has grown dramatically. Those companies now make up a thriving community with a strong common commitment to reducing their consumption of energy and other resources. At last week's 2014 Leader in the Light Working Forum at Prologis' headquarters in San Francisco, 50 representatives of these companies gathered to share their knowledge and experience in achieving sustainability goals.

The program at this year's forum also reflected the maturation of REIT sustainability initiatives and their integration with corporate investor relations, capital markets and development programs. This year's opening session featured a panel discussion with major institutional investors who provided insight into how sustainability factors into their investment decisions. Other sessions addressed valuing sustainability and green building operations in securities underwritings, and factoring sustainability into capital expenditures planning.

The commitment to implementing and maintaining sustainable business operations always comes from top management, and NAREIT applauds the vision of those REIT industry leaders who have invested in sustainability.

The energy and skill required to carry these programs out, however, always comes from the managers who are directly responsible for putting their companies' sustainability commitments into practice. We also recognize their contributions, including the contributions of all those who participated in this year's Leader in the Light Working Forum and, especially, its program directors: Rick Avery, vice president of information management for Health Care REIT (NYSE: HCN); Aaron Binkley, director of sustainability programs at Prologis (NYSE: PLD); and Marla Thalheimer, director of sustainability at Liberty Property Trust (NYSE: LRY). Their work helped make the event a success.








Steven A. Wechsler
President and CEO
Leader in the Light Working Forum a Sustainable Success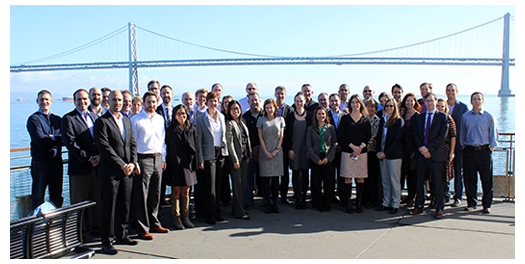 Jan. 9, 2014: Attendees of the 2014 Leader in the Light Working Forum pose on Pier 1 in San Francisco.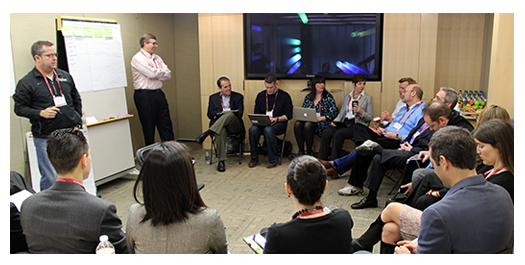 Jan. 9, 2014: Attendees share ideas during a breakout session.

Fifty individuals representing 25 NAREIT Corporate Members gathered at Prologis' San Francisco headquarters last week for the 2014 NAREIT Leader in the Light Working Forum.

"NAREIT member companies are more focused on sustainability than ever, and this was an opportunity for them to share best practices and learn from their peers," said Sheldon Groner, NAREIT executive vice president of finance and operations. Groner said participation at the event has risen every year, from 15 companies in 2011, 16 companies in 2012 and 21 in 2013.

The event provides NAREIT Corporate Members the opportunity to advance the sustainability conversation and to better understand leading sustainability practices among their peers. In addition to a "deep dive" into the upcoming 2014 Global Real Estate Sustainability Benchmark (GRESB) Survey and supplemental Leader in the Light questions, the program also included an informative discussion on external assurance and data verification, led by PriceWaterhouse Coopers. There was also an informative discussion on the current sustainability regulatory and compliance landscape that was led by Cliff Majersik, executive director with the Institute for Market Transformation.

In addition, the 2014 Leader in the Light Working Forum included an interactive panel featuring three prominent institutional investors who discussed the impact of sustainability in capital allocation decisions. This panel discussion, which was moderated by David Stanford, executive director of management consulting firm RealFoundations, included Sander Paul van Tongeren, head of sustainability, real estate and infrastructure for APG Asset Management; Jay Leupp, managing director for Lazard Asset Management; and Bradford Stoesser, global industry analyst with Wellington Management.

"The Leader in the Light Working Forum is one of the most exciting and informative sustainability sessions I have ever experienced. The deep knowledge, passion and interactivity are a true inspiration," van Tongeren said. "It is promising to see that more and more institutional investors are integrating sustainability information into their investment decisions."

The 2014 Leader in the Light Working Forum also included sessions on valuing sustainability/green building operations during underwriting; environmental management systems; and the status of NAREIT's collaboration with the U.S. Green Building Council on potential new metrics for sustainability.

"This year's Leader in the Light Working Forum once again did not disappoint," said Marla Thalheimer, director of sustainability with Liberty Property Trust. Thalheimer was a program director for this year's event along with Aaron Binkley of Prologis and Rick Avery of Health Care REIT. Thalheimer added, "It is truly a pleasure to spend time with this group of smart and talented people who are working hard to create value in their portfolios through sustainability. The sharing of knowledge and experiences, candid discussions, and industry updates make this meeting one of the highlights of my year."

Be sure to visit REIT.com in the coming weeks for video interviews with working forum participants.

(Contact: Sheldon Groner at sgroner@nareit.com)
NAREIT Part of Coalition Requesting Reform of Sales Tax Collection

NAREIT joined a combined total of more than 300 industry groups and individual companies that wrote to House Committee on the Judiciary Chairman Robert W. Goodlatte (R-VA) last week to encourage his committee to take "immediate action" on legislation that would level the tax treatment of online and brick-and-mortar retailers.

"The rapid growth of e-commerce should benefit online sellers as well as Main Street businesses that also sell online," the groups wrote. "However, the special treatment of remote sellers distorts this market and puts many local brick-and-mortar businesses at a competitive disadvantage."

The signatories said legislation would result in a "healthy and competitive marketplace for decades to come."

(Contact: Dara Bernstein at dbernstein@nareit.com)
REIT.com Videos: CEO Spotlights
Dozens of REIT CEOs sat down for video interviews with REIT.com at REITWorld 2013: NAREIT's Annual Convention for All Things REIT in San Francisco. Below is a sample of recent interviews posted online.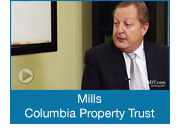 Nelson Mills, president and CEO of Columbia Property Trust (NYSE: CXP), gave an update on the company's progress since listing. Columbia Property Trust has been a fully public company since 2004. It listed on the New York Stock Exchange in October.

"So far, so good," he said. "We're very pleased with the results."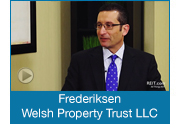 Scott Frederiksen, CEO of Welsh Property Trust LLC, provided an update on recent developments at the company, including the creation and listing of Welsh Property Trust Industrial REIT on the Toronto Stock Exchange. Frederiksen explained that in April, Welsh Property Trust contributed 8.6 million square feet of its industrial portfolio to a newly formed entity, WPT Industrial REIT. The new REIT was then taken public in Canada, raising $100 million. WPT acts as the external asset and property manager of WPT Industrial.

"Investors in Canada welcomed the opportunity to invest in high-quality industrial, and they like exposure to the U.S. because it gives them U.S. dollar-paid dividends and… exposure to a recovering economy," he said.

(Contact: Matt Bechard at mbechard@nareit.com)
NAREIT, EPRA Meet with IASB on Lease Accounting Proposal

On Jan. 9, representatives of NAREIT and the European Public Real Estate Association (EPRA) met with the International Accounting Standards Board (IASB) and Financial Accounting Standards Board (FASB) to share their views and concerns with respect to the boards' proposed lease accounting guidance.

NAREIT and EPRA emphasized the critical importance to financial statement users of continuing the current practices in reporting rental revenues in income statements and aggregate carrying amount of property in balance sheets. Investors and financial analysts representing both NAREIT and EPRA underscored their view that this information is critical to their evaluation of the investment prospects of companies that own portfolios of investment property.

IASB members participating in the meeting included:
 
Mary Tokar of the United Kingdom;


Gary Kabureck, of the United States; and


Chungwoo Suh of South Korea.
NAREIT and EPRA representatives included:
Christopher Drula, vice president for financial standards, NAREIT;


Guy Barnard , fund manager, Henderson Global Investors;


Matthew Iocco, senior vice president and senior financial officer, Vornado Realty Trust (NYSE: VNO);


Harm Meijer, managing director, J.P. Morgan;


Mohamed Abdel Rahim, financial reporting manager, EPRA;


Stephen Theriot, CFO, Vornado Realty Trust;


Andrew Saunders, director for reporting and accounting, EPRA;


George Yungmann, senior vice president for financial standards, NAREIT; and


David Smetana, managing director, Morgan Stanley.
NAREIT and EPRA will monitor the boards' re-deliberation of conclusions previously reached and will advocate the global industry positions when appropriate.
(Contact:
George Yungmann
at gyungmann@nareit.com)
Senators Hope to Act Quickly on TRIA



Senate Banking Committee Chairman Tim Johnson (D-SD) and Ranking Member Mike Crapo (R-ID) said last week they "will hopefully be in a position" to move on the reauthorization of the Terrorism Risk Insurance Act (TRIA) "well before" it expires.

"We recognize the urgency of this issue," the senators wrote in a letter to Sens. Dean Heller (R-NV) and Mark Kirk (R-IL).

Heller and Kirk wrote to the Senate Banking Committee in December asking its leadership to speed up work on reauthorizing TRIA. The current TRIA provisions expire at the end of 2014. Heller and Kirk said the uncertainty surrounding the reauthorization of the program is affecting the insurance marketplace.

(Contact: Robert Dibblee at rdibblee@nareit.com)
Schnure Addresses National Association of Realtors

Calvin Schnure, NAREIT's senior economist, spoke at the headquarters of the National Association of Realtors (NAR) in Washington, D.C., on the outlook for the broader economy, commercial real estate and REITs.

Schnure noted that economic growth accelerated in the second half of 2013, but this recovery has seen several false starts. Schnure discussed reasons the current pick-up is likely to be more durable, including progress on household deleveraging, a brighter picture in housing and labor markets, and a waning of the drag from government cutbacks. Commercial vacancy rates are still high but receding slowly; progress is likely to pick up as the overall economy improves further, according to Schnure. He also said low levels of commercial construction will facilitate the decline in vacancies.

In addition to the audience at NAR, the talk was taped for viewing by students in NAR's Realtor University, as well as any of the Realtors' 1 million members.

(Contact: Calvin Schnure at cschnure@nareit.com)
REIT.com Videos: REITWorld 2013 Insights
Dozens of REIT analysts and investors sat down for video interviews with REIT.com at REITWorld 2013: NAREIT's Annual Convention for All Things REIT in San Francisco. Below is a sample of recent interviews posted online.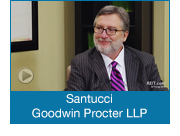 Ettore Santucci, discussed the role that operating partnership units (OPUs) and the UPREIT structure played in the growth and evolution of the REIT industry. He cited the wave of REIT initial public offerings (IPOs) in 1993 as a key point in the industry's history, noting that OPUs and UPREITs helped solve a dilemma for commercial real estate owners at the time.

"You had lots of great real estate owned by the wrong people," Santucci said. "It needed to be moved to new owners. The problem was that there was a huge impediment, and that was the built-in gain that all these old owners had that basically made it completely unattractive to roll these assets over straight up. Basically, the economic gain in the assets wasn't sufficient to compensate for the tax friction that would have been created. This real estate was depreciated real estate that was being held in partnership and had created lots of negative capital. The tax costs would have been prohibitive."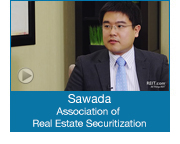 Koji Sawada, senior researcher with the Association for Real Estate Securitization (ARES) in Japan, joined REIT.com for a video interview at REITWorld 2013: NAREIT's Annual Convention for All Things REIT at the San Francisco Marriott Marquis. Sawada offered an explanation as to the recent rise in investor interest in the Japanese REITs (J-REITs).

"J-REIT market prices recovered in the last year," he said. "The Asian market experienced a price adjustment period. Now, prices are hovering 30 percent higher than last year's level. This trend change is due mainly to the high expectations for (Japanese Prime Minister Shinzo Abe's economic policy), including monetary easing policy by the Bank of Japan. Also, the Japanese real estate market's fundamentals are recovering."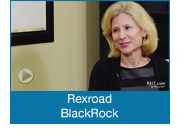 Sherry Rexroad, managing director of global REITs with BlackRock, Rexroad discussed the factors that lead investors to invest in REITs outside of the United States.

"I think investors always look for diversification when they look globally," she said. "That's an age-old reason, and I think it continues. But I do think we see more and more people trying to go to other markets to look for higher growth rates. In the past, that's been going to more emerging markets, but as we've seen emerging market growth ebb, I think there's actually renewed interest in the United States, because we're having a steady recovery."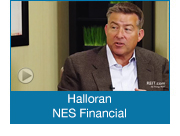 Michael Halloran, president and CEO of NES Financial, described the trends that he is seeing in terms of REITs using 1031 transactions.

"In 2013, the overall activity level within REITs doing 1031 exchanges, disposing of property and buying new property, has actually been up," he said. "This past 12-month window, we've processed around $85 billion in 1031 transactions – that's definitely a significant upward trend from where it was a year ago. We expect that's going to continue as we go into 2014. We're seeing much more activity in the commercial real estate sector. There's much more in the way of lending. There's new development. It feels like it's starting to become a healthy market again."

(Contact: Matt Bechard at mbechard@nareit.com)
NewsBrief Will Not Publish Jan. 20
In observance of Martin Luther King Jr. Day, NewsBrief will not publish Monday, Jan. 20. NewsBrief will return Monday, Jan. 27.