Content

Message from the President

Talk about tax reform is ramping up on Capitol Hill.

Last month, the House Ways and Means Committee established 11 working groups to review comprehensive reform of the tax code. At least six of the groups touch upon the world of REITs and real estate investment in a meaningful way - Debt, Equity and Capital; Financial Services; International; Pensions/Retirement; Real Estate; and Small Business/Passthroughs.

In the past five months, Committee Chairman Dave Camp (R-MI) also has released three different discussion drafts on wide-ranging tax reform. They are focused on international taxation; financial products; and small businesses and passthrough entities.

Each of these drafts raises issues of interest for REITs and real estate investors generally - "international" with respect to inbound and outbound investment; "financial products" in connection with the use of contracts with options, financial instruments and derivatives; and "small businesses and passthrough entities" tied to possible future rules for partnerships, LLCs and S corporations that are widely used by REITs and all other investors in the real estate market.

Additionally, the Senate Finance Committee, under the leadership of Chairman Max Baucus (D-MT) and Ranking Republican Orrin Hatch (R-UT), last week set forth a series of "discussion topics" to "form the foundation for comprehensive tax reform."

In keeping with NAREIT's longstanding constructive engagement in the policy process, we are closely monitoring the process, carefully reviewing proposals and regularly meeting with policymakers.

NAREIT will continue to provide its input to policymakers as appropriate. We will continue to reach out to NAREIT members through NAREIT's various committees and working groups to develop an informed perspective on tax reform-related issues as they arise.

This week at REITWise 2013: NAREIT's Law, Accounting and Finance Conference, one of our goals is to better harness the technical and substantive industry expertise in place to serve our industry's collective interest as the dialogue on tax reform unfolds in our nation's capital.







Steven A. Wechsler
President and CEO


 
Camp Releases Tax Reform Discusion Draft on Small Businesses and Passthrough Entities

Rep. Dave Camp (R-MI), chairman of the House Ways and Means Committee, has begun to release a series of discussion drafts relating to comprehensive tax reform. Last week his office produced a paper aimed at "creating a simpler and fairer tax code for small businesses," with accompanying draft statutory language. The paper addresses partnerships, S Corporations and LLCs. REITs and RICs (mutual funds) were not addressed by the paper because they are not passthrough entities. (NAREIT prepared a FirstBrief article summarizing the proposal.)

Camp intends for his discussion drafts to foster constructive and informed dialogue between interested parties and members of the House Ways and Means Committee. Consequently, NAREIT will organize a task force to analyze the new draft. Members are encouraged to participate and should contact Dara Bernstein for further information at dbernstein@nareit.com.

(Contact: Dara Bernstein at dbernstein@nareit.com)
 
REIT.com Video: David LaRue, Forest City Enterprise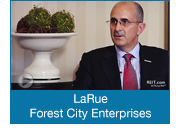 David LaRue, president and CEO of Forest City Enterprises (NYSE: FCE.A), joined REIT.com for a CEO Spotlight interview to discuss some of the major trends in each of the company's sectors. Based in Cleveland, Forest City owns, operates and develops properties in the multifamily, office and retail sectors.

"In our apartment business, trends have tracked national averages and have been very strong. We still see good demand for apartment rentals in our core markets," he said. "With the recovery that has occurred, we saw the consumer come back to the shopping center over the last few years. Our office buildings have remained steady. I think the office sector overall is still looking for that impetus of job creation."

LaRue noted that Forest City had projects in its pipeline that had to be finished during the economic downturn. They included the new Barclays Center arena in Brooklyn, N.Y. "We were able to get through that development. Now, we have started working on a number of apartment projects across the country," LaRue said. "Lending on strong, appropriately leveraged projects has been very good."

LaRue said capital is available for operating assets and, on a more conservative basis, the development assets or construction projects that the company has underway.

(Contact: Matt Bechard at mbechard@nareit.com)
FASB Finalizes Deliberations and Moves Toward Issuance of Exposure Draft on Reporting Discontinued Operations

On March 13, NAREIT attended a meeting of the Financial Accounting Standards Board (FASB) in Norwalk, Conn., where the board discussed its project on Reporting Discontinued Operations.

At the meeting, the board discussed whether to retain the cash-generating unit concept in the proposed definition of discontinued operation (which is consistent with existing International Financial Reporting Standards (IFRS) literature) or to replace the cash-generating unit concept with the current definition of component of an entity in U.S. GAAP. The board decided to replace the cash-generating unit concept in the proposed definition of discontinued operation with the existing definition of component of an entity in U.S. GAAP, while retaining the rest of the proposed definition that the FASB and International Accounting Standards Board (IASB) agreed to during deliberations. Based on this decision, a discontinued operation would be defined as a component of an entity that is a major business line or major geographic area instead of a cash-generating unit that is a major business line or major geographic area.

NAREIT believes that this modification will be welcomed by NAREIT member companies, as the guidance would establish a consistent basis for evaluating whether a company has a discontinued operation with existing guidance for evaluating goodwill and impairment of non-financial assets. While this would create some divergence with the definition of a discontinued operation in IFRS, NAREIT believes that this change would not affect when a disposal of a property or a property classified as held for sale qualifies for discontinued operations reporting.

FASB staff indicated that the exposure draft would be released for public comment at the end of March, with a 150-day comment period. NAREIT will reconvene its Discontinued Operations Task Force once the exposure draft is released, and develop a consensus view.

NAREIT has advocated this specific modification to the definition of a discontinued operation since it first met with FASB representatives about it in 2006. The board was sympathetic to NAREIT's request at that time and decided to work with the IASB to converge this particular accounting standard. After the boards agreed to the converged definition, this project was delayed because of the priority assigned to the major convergence projects (e.g., Leases, Revenue Recognition, Financial Instruments, and Insurance).

(Contact: George Yungmann gyungmann@nareit.com)
New Issue of REIT Magazine Now Available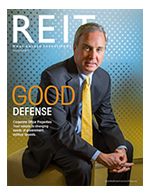 The March/April issue of REIT: Real Estate Investment Today magazine is now available in print and online. This issue's cover story, "Good Defense," looks at how Corporate Office Properties Trust (NYSE: OFC) has adapted to the changing needs of its core tenant base of government agencies and contractors. The company's strategic repositioning has helped stabilize its operations and better position it in the marketplace, according to CEO Roger Waesche Jr.

This issue also features a roundtable, "Worthwhile Investment", of leading real estate portfolio fund managers discussing their views on where the market is headed in 2013 and what factors will push it in that direction. Also, "Women on the Rise" explores the advancements female executives have made in the REIT space and includes insights from some of the top women in the industry.

In addition, the issue features interviews with
"We have grown every quarter, and out of the last 26 quarters, we have bought triple net lease properties in 25 of those quarters," she said. "We are constantly in the market and growing to the point where we now have 173 properties in 26 states. We're very well-diversified between medical office, retail and industrial properties."

Tait also discussed the launch of Broadtree Homes, a private REIT that focuses on the single-family rental market. During the housing crisis that helped touch off the global economic slowdown, Tait said she realized that investors could play a role in the recovery by purchasing the excess inventory of single-family homes.

(Contact: Matt Bechard at mbechard@nareit.com)
NAREIT Meets with Korea Real Estate Research Institute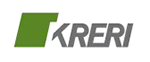 NAREIT met last Monday with representatives of the Korea Real Estate Research Institute, which promotes the availability of information regarding commercial real estate values and returns in South Korea. NAREIT shared information on how returns are measured in the private and public real estate markets, on comparative performance of public and private real estate investments in the U.S., and on the benefits of blending public and private holdings in a mixed institutional real estate investment portfolio.

(Contact: Brad Case at bcase@nareit.com)