Content

Message from the President
The U.S. economy added 295,000 jobs in February, according to the latest government data released last week. A separate report issued last week demonstrates how the commercial real estate industry is playing its part in putting Americans back to work.

That analysis, which was conducted by Cornell University's Baker Program in Real Estate and the SelectLeaders Real Estate Job Network, is currently available online through the NAREIT Career Center. The report reflects what many NAREIT members already know -- the REIT industry is growing and attracting talented employees to its labor force.

The researchers found that hiring in the commercial real estate industry was up dramatically from 2013 to 2014, increasing by 23 percent. The number of job openings that came available last year surpassed the level documented in 2007, prior to the onset of the global financial crisis. Likewise, applications for jobs increased across all five of the sectors included in the study: office, retail, multifamily, industrial and single-family.

This research sends a positive signal about the future of the REIT industry. First, it shows that REITs are contributing to the economic recovery in the United States by creating jobs. Equally important, the growing levels of interest in job openings suggest that competition for positions in the real estate industry is intensifying.

Executing the REIT approach to real estate investment requires both discipline and talent on the part of the people who work for real estate companies. The industry already boasts best-in-class management teams and employees, and the findings of this study indicate that the REIT industry will continue to attract top-notch people for years to come.









Steven A. Wechsler
President and CEO
CIAT Comments on Terrorism Risk Insurance Program Certification Process

NAREIT and its partners in the Coalition to Insure Against Terrorism (CIAT) sent comments to the Treasury Department last week regarding a study to improve the certification process for the terrorism risk insurance program.

In written comments to the Treasury Department, CIAT's members said they support Section 107 of the Terrorism Risk Insurance Program Reauthorization Act of 2015, which requires the declaration of a final rule establishing an appropriate timeline for certifying an act of terrorism.

"The current lack of a definitive timeline generates uncertainty that affects all stakeholders," CIAT's members wrote. "For policyholders, uncertainty of whether a loss will be covered or not may prevent a business from clearly understanding its financial position, which in turn may hurt economic recovery."

CLICK HERE to read the entirety of the CIAT comments to the Treasury Department.

(Contact: Robert Dibblee at rdibblee@nareit.com)
Job Barometer Finds Real Estate Positioned to be "Employment Engine" in 2015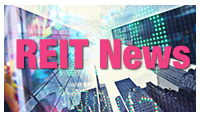 Research indicates that the commercial real estate industry is undergoing significant growth in both hiring and interest from job applicants.

According to the Job Barometer, a joint research effort between Cornell University's Baker Program in Real Estate and the SelectLeaders Real Estate Job Network, real estate job openings increased 23 percent between 2013 and 2014. "Job opportunities in commercial real estate are the best since we started tracking in 2006," said David Funk, director of the Cornell University Baker Program in Real Estate. Funk described the hiring environment as "vibrant."

"The dramatic increase in jobs, in all sectors and at all levels in 2014, is already bringing back qualified talent who could not wait for our industry to fully recover to take a job, and in the process leaving those jobs behind," said Susan Phillips, CEO of SelectLeaders. "Real estate is poised to be an employment engine in 2015."

The report noted that asset/portfolio management and acquisitions/dispositions openings are among the most competitive positions in the industry.

CLICK HERE for more information on the Job Barometer from the NAREIT Career Center .

(Contact: Matt Bechard at mbechard@nareit.com)
Camden No. 10 in "100 Best Companies to Work For"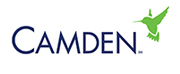 FORTUNE magazine has named Camden Property Trust (NYSE:CPT) to its annual list of the "100 Best Companies to Work For" for the eighth year in a row.

Camden ranked 10th overall this year, the 18th in which FORTUNE has compiled the rankings. FORTUNE bases its rankings in large measure on a survey of company employees.

"Our inclusion on this list is a tribute to the hard work and dedication of our nearly 1,800 Camden associates," said Keith Oden, Camden's president.

(Contact: Bonnie Gottlieb at bgottlieb@nareit.com)
REIT.com Videos: CEO Spotlights
REIT.com conducted video interviews in February with CEOs in attendance at the 2015 Washington Leadership Forum. Here is a sample of the videos currently available on REIT.com: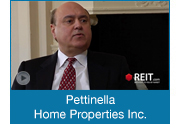 Ed Pettinella, president and CEO of Home Properties Inc. (NYSE: HME), says he believes that the apartment market in Washington, D.C., will start to recover in the second half of 2015. He notes that job growth is returning in the area following a period of government spending cuts. Additionally, the supply of apartment units in the region is expected to peak this year.

"With more jobs coming downstream, low [interest] rates, low inflation, we expect better results in the second half of '15 and into" 2016, Pettinella says.

CLICK HERE to view Pettinella's interview in its entirety.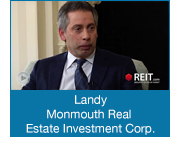 Michael Landy, president and CEO of Monmouth Real Estate Investment Corp. (NYSE: MNR), says build-to-suit demand is fueling the company's growth. Monmouth completed an active quarter on the acquisitions front. Low interest rates and a "resurgent" market for build-to-suit industrial facilities prompted the company's deal-making, according to Landy. The portfolio of the company now consists of more than 12 million square feet of industrial space and more than $270 million in new properties under construction.

"We've been very successful in sourcing high-quality acquisitions with very favorable yield spreads," Landy said.

CLICK HERE to view Landy's interview in its entirety.

(Contact: Matt Bechard at mbechard@nareit.com)
NAREIT's Outreach Efforts Feature Visit to the Constitution State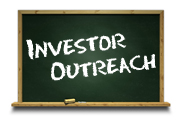 NAREIT's Investor Outreach team's February itinerary included a trip to Connecticut. During this road show, NAREIT staff met with six organizations in the institutional investment market controlling $776 billion in assets.

One meeting was held with an investment consultant with assets under advisement of more than $400 billion. Five meetings were held with investment managers sponsoring global and domestic products for the institutional and retail investor markets, representing more than $375 billion in assets under management.‬

(Contact: Kurt Walten at kwalten@nareit.com)
NAREIT Economists Hold Lectures at Colleges

Brad Case, NAREIT's senior vice president for research and industry information, lectured to graduate school classes at the MIT Center for Real Estate and the University of Connecticut Business School last week.

The lectures focused on the performance of listed Equity REITs over long historical periods and on the reasons for the substantial outperformance by REITs relative to institutional private equity real estate investments.‬

Last month, Calvin Schnure, senior vice president of research and economic analysis, was a guest lecturer at Georgetown University on the topic of REITs and commercial real estate markets.

Schnure briefly reviewed the history of REITs before discussing how their key attributes -- scale economies in managing portfolios of income-producing properties, access to capital markets, and transparency and good corporate governance -- have contributed to their superior performance.

(Contact: Brad Case at bcase@nareit.com)
Market Commentary: Multifamily Markets Still Have Wind at Their Back

In his latest Market Commentary article for REIT.com, Calvin Schnure, NAREIT's senior vice president of research and economic analysis, looks at the economic factors supporting demand for rental apartment space.

Schnure says strong employment growth of those aged 25 to 34 should free up pent-up demand for apartment rentals.

CLICK HERE to read Schnure's article in its entirety.

(Contact: Calvin Schnure at cschnure@nareit.com)
| | |
| --- | --- |
| Follow us on:   | REIT.com RSS Feeds:   |