Content

Message from the President

As the story in this issue of NewsBrief reports, newly proposed IRS regulations would make sweeping changes to the rules for allocating partnership liabilities. The plan would negatively impact a variety of real estate investment which uses partnerships. For REIT-based real estate investment, the proposal could stymie in part how many deals are put together and how private owners move assets into the REIT investment format through the use of UPREITs.

Taubman Centers (NYSE: TCO) was the first REIT to use the UPREIT to establish its portfolio when it went public in 1993. Taubman's UPREIT became the model that produced a growth surge in REIT formation that dramatically expanded the size of the stock exchange-listed REIT industry.

UPREITs still help to foster the growth of the industry, allowing a property owner to contribute properties to a REIT in return for a limited partnership interest on a tax-deferred basis.

By making UPREITs more difficult to use, the proposed new regulations could hinder the flow of assets into our industry. They also would unfairly apply new rules to transactions completed under prior law.

NAREIT and other national real estate organizations sent a letter to Treasury Secretary Jacob Lew and IRS Commissioner John Koskinen asking them to withdraw or significantly rewrite the proposal due to the difficulties it would raise for REITs and the broader real estate industry. We will energetically pursue this important issue in the coming months to ensure that an overbroad rulemaking does not upend established tax practices for partnerships, including UPREITs.








Steven A. Wechsler
President and CEO
REITs Up Nearly 3 Percent in April, Beating Broader Market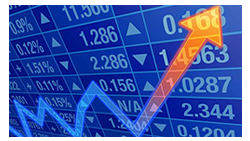 REITs showed renewed vigor in April as the FTSE NAREIT All REITs Index posted a total return of 2.9 percent and outpaced the 0.7 percent return for the S&P 500 Index.

In the first four months of the year, the REIT index was up nearly 12 percent.

Analysts pointed to continued improvement in fundamentals to explain the industry's performance.

"From a fundamental standpoint, there are several positives. Occupancy across several subsectors is trending up and, in some sectors at least, is at peakish levels, which bodes well for rent growth," said Vikram Malhotra, analyst at Morgan Stanley.

Meanwhile, favorable interest rates continue to play a role in supporting REIT fundamentals, analysts said.

The biggest gains among the industry sectors in April were seen in health care, which had a total return of 6.8 percent for the month.

(Contact: Sarah Borchersen-Keto at sborchersen-keto@nareit.com)
NAREIT and National Real Estate Organizations Seek Withdrawal of Proposed Regulations Regarding Allocations of Partnership Liabilities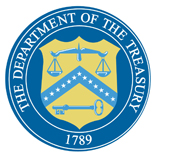 NAREIT joined a coalition of national real estate organizations last week in offering comments to the Treasury Department and Internal Revenue Service on proposed regulations regarding the allocation of partnership recourse and nonrecourse liabilities (REG–119305–11).

The organizations said they have concerns regarding the potential negative impact of the proposed regulations on real estate owners, including partnerships, limited liability companies and REITs.

"Instead of making targeted changes to the section 707 regulations to address the concerns of the Treasury Department and the Internal Revenue Service, the proposed regulations would make sweeping, and in many cases, unworkable, changes to the existing rules for allocating partnership liabilities," the coalition wrote in its comments.

The organizations indicated that they favor withdrawal or substantial revision of the regulations.

(Contact: Tony Edwards at tedwards@nareit.com)
Investor Outreach Team Holds 40 Meetings in April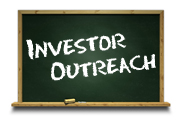 NAREIT's Investor Outreach team held direct meetings in April with a diverse group of 40 investment organizations controlling more than $7 trillion in assets in the institutional investment market. The 40 meetings were held with organizations across all targeted investment cohorts, including: two with prominent domestic pension plans representing more than $3 billion in assets; three with investment consultants with assets under advisement of $418 billion; and 21 with investment managers sponsoring global and domestic products for the institutional and retail investor markets and close to $7 trillion in assets under management. Another 15 meetings were held with other organizations and associations active in the investment management and retirement industry.

A focus for many of the meetings continues to be research that NAREIT sponsored with Wilshire Associates on the role of stock exchange-listed U.S. equity REITs and global listed real estate securities within target-date funds. These are the most rapidly growing investment products in most 401(k) accounts and other tax-advantaged savings plans within the $6.1 trillion defined contribution (DC) market. During the month, the Investor Outreach team met with two organizations that offer target-date funds, including one of the three largest target-date fund providers in terms of assets under management. Eight of the top 10 fastest-growing target-date fund managers -- Allianz Global Investors Solutions, American Century, BlackRock, JP Morgan, Lincoln National, Manning & Napier, MFS and PIMCO -- feature meaningful listed equity REIT allocations in their offerings.

Through the end of April, NAREIT had conducted 149 meetings with many of the largest and most influential investment organizations within the institutional investment marketplace. Collectively, these entities represent close to $25 trillion in assets under management or advisement.‬‬‬‬‬‬‬‬‬‬‬‬‬‬‬

NAREIT has also been active on the academic and institutional investment conference circuit through the first four months of 2014, participating in 9 events.

(Contact: Kurt Walten at kwalten@nareit.com)
NAREIT's Calvin Schnure Discusses Outlook for Multifamily Housing

Calvin Schnure, NAREIT vice president for research and industry information, last week discussed the outlook for multifamily housing markets at the National Multifamily Housing Council's 2014 Research Forum held at Georgetown University.

Schnure pointed out that despite some modest improvement in the job market and general macroeconomic conditions, there has been no improvement to date in the rate of household formation. Likely suspects include an incomplete healing of the financial damage that households suffered during the crisis and lingering concerns about the durability of the economic recovery. The "pent-up demand" for apartments -- in the form of young adults (and some older adults, too) in shared households with family or roommates -- continues to build so long as household formation lags population trends.

(Contact: Calvin Schnure at cschnure@nareit.com)
REIT.com Videos: REITWise 2014 Insights
REIT.com was onsite at REITWise 2014 in Boca Raton, Fla., to speak with attendees about some of the latest developments in the real estate industry. Below are some of the highlights from those interviews.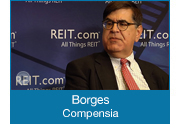 Mark Borges, principal at management consulting firm Compensia, commented on the steps a REIT should take to win a say-on-pay vote. "First and foremost, you have to know as you're preparing your materials for your annual meeting what your potential vulnerabilities are from the institutional investor community, and you need to draft your disclosure to anticipate and respond to those potential vulnerabilities."

He also recommended planning ahead for any contingency: "It's better to have an action plan in hand as to how you're going to respond, so that within that short period between the time that the proxy advisory firms issue their recommendation and your annual meeting, you have the ability to reach out to your key investors and to give them your side of the story."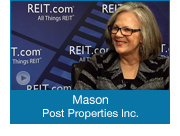 Kate Mason, senior vice president for taxation at Post Properties Inc. (NYSE: PPS), addressed the question of when a tenant service becomes customary for tax purposes.

"Sometimes you really know when something is a good service or customary. Sometimes, it's kind of a gray area," she said. Mason added that the evaluation of a tenant service to determine its tax status involves discussions with property managers to see what is considered customary in a particular geographic area. The evaluation will also include the consideration of private letter rulings from the Internal Revenue Service as well as discussions with other tax advisors, she said.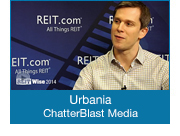 Evan Urbania, CEO of social media consultant ChatterBlast Media, was asked for his assessment of REITs' incorporation of social media platforms.

"REITs, in general, have a big opportunity," Urbania said. "We've been looking at what has been happening in the commercial real estate space and the space within REITs, in particular, over the last year and a half. One hand, you see the organizations that have malls and commercial properties and retail properties, and they seem to be embracing social a little bit more. On the flip side, you've got organizations that are using it for sales and marketing, trying to drive business development leads and leasing. And then you've got folks that are just not doing anything and trying to resist it."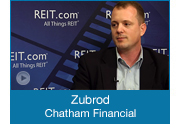 Luke Zubrod, director of risk and regulatory advisory services with Chatham Financial, was asked about the dialogue surrounding the appropriate level of leverage for REITs and the stakes related to the decisions that REITs make regarding their interest rate exposure.

"REITs as an industry pay close attention to interest rate risk, and that's true of any industry that has a predominance of investment in physical assets, industries that tend to be more mature, companies that tend to be more mature," Zubrod said. "Take that in contrast to industries that are involved in professional services or have intangible products or are less mature as an industry -- say, technology start-ups, for example. You don't have nearly as many interest rate risk conversations with companies like that. That's generally because they have much less leverage. Because REITs fit in that former category of physical assets and higher maturity, it supports more debt generally and interest rate risk becomes important for anyone with higher leverage."

(Contact: Matt Bechard at mbechard@nareit.com)
NAREIT Welcomes New Corporate Members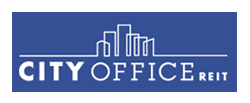 NAREIT is pleased to welcome two new Corporate Members. City Office REIT (NYSE: CIO) is an externally advised Equity REIT that acquires, owns and operates high-quality office properties located primarily in the southern and western U.S. Based in Vancouver, Canada, James Farrar is the company's CEO and Gregory Royal Tylee is its president.



Kenedix Residential Investment Corporation (Tokyo Stock Exchange: 3278) is an externally advised Japanese REIT (J-REIT) that is the sister company to existing NAREIT Corporate Member Kenedix Office Investment Corporation. Kenedix Residential invests primarily in multifamily housing. Based in Tokyo, Akira Tanaka is the company's executive director.

(Contact: Bonnie Gottlieb at bgottlieb@nareit.com)
One Month Until REITWeek 2014



REITWEEK 2014®: NAREIT's Investor Forum® is one of the leading real estate investment events of the year. This year's REITWeek will take place June 3-5 at New York's Waldorf=Astoria Hotel. Over the course of three days, approximately 120 REIT management teams will present to the more than 1,000 investors in attendance.

Institutional investors will receive updates and insights that will help them identify important company, sector and market trends and evaluate REIT business models. Attendees will also have the opportunity to hear from company management and participate in Q&A sessions with them. For more information, visit www.reit.com/reitweek2014.

(Contact: Afia Nyarko Boone at aboone@nareit.com)