Content

Message from the President

Last week's commemorations of the 9/11 terror attacks on New York and Washington remind us that the threat of terrorism remains. Accompanying that threat comes the very real potential for economic disruption and catastrophic financial loss from the property and personal damages resulting from a terror attack.

At the time of the 9/11 terror attacks, nearly all of those affected were covered by insurance. After the attacks, that was no longer the case as the reinsurance and insurance industries began to exclude coverage for terrorism from their policies.

Without this insurance coverage, lending for new real estate development began to dry up, construction slowed down and job losses began to mount.

The solution that helped put real estate and other affected industries back on track came with the passage of the Terrorism Risk Insurance Act of 2002 (TRIA), which established a public-private risk-sharing mechanism with the federal government acting as a reinsurer of last resort. The legislation brought primary providers of terrorism risk insurance back to the marketplace. Numerous studies have shown private terrorism risk coverage would again disappear without this partnership.

The TRIA legislation was extended in 2005 and again in 2007. It is scheduled to sunset at the end of next year unless it is again extended.

NAREIT is actively working to support the extension of this vital legislation. Last week, NAREIT and other members of the Coalition to Insure Against Terrorism (CIAT) met with representatives of the U.S. Treasury Department to explain to them the essential role that TRIA plays for our industry and the broader economy. Additionally, this week, the House Financial Services Committee will hold a hearing to review TRIA.

NAREIT greatly appreciates the contributions of all of our members who have helped communicate to their elected representatives the importance of again extending this legislation, which has helped maintain the growth of our economy in the face of the continued threat of terrorism, and we ask for your continued support in the months ahead.







Steven A. Wechsler
President and CEO
 
EPRA Releases Annual Global REIT Survey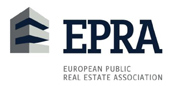 The 2013 edition of the EPRA Global REIT Survey has been released and includes comprehensive information on every major REIT or "REIT-like" regime around the world.

Philip Charls, CEO of EPRA, said the global expansion of REIT regimes reflects the recognition of the inherent benefits that the approach can provide to commercial real estate markets and economies.

"Ireland's entry into the survey and South Africa's new regime are just the latest striking examples of how more and more governments are realising that they can draw in the private investment they desperately need in our cities and reach their sustainability targets by facilitating the expansion of REITs," Charls said. "These are companies that develop, own and operate property. REITs play a major role in contributing to their local economies through job creation, providing accommodation for businesses and citizens, investments in improving the urban environment, and adopting cutting edge environmental standards and technologies in their buildings."

(Contact: Ron Kuykendall at rkuykendall@nareit.com)
NAREIT and REESA Partners Comment on Lease Accounting Update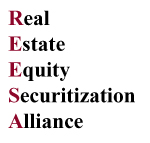 On Sept. 12, NAREIT filed its comment letter on the Financial Accounting Standards Board (FASB) and International Accounting Standards Board (IASB) (combined the Boards) proposal to revise the accounting and reporting for leases. The proposal would impact both lessors and lessees. One of the most significant impacts would be that lessees would be required to recognize a liability for payments under a lease contract at the commencement date of the lease. NAREIT expressed its support in its comments for the property, Type B model proposed by the boards. This model would require that lease income and expense be reported on a straight-line basis – similar to current reporting.

"We believe that this model would provide financial statement users with information that faithfully represents the underlying economics of a landlord's economic position in the great majority of property leases," NAREIT said.

NAREIT also said it wouldn't object to the idea of using a single approach to account for leases, so long as the approach would mirror the approach for property, Type B leases.

On behalf of its partners in the Real Estate Equity Securitization Alliance (REESA), NAREIT is also drafting a comment letter regarding the proposed FASB/IASB standard that would modify the accounting and reporting for leases. NAREIT and its global partners are developing a global consensus for the Boards.

(Contact: George Yungmann at gyungmann@nareit.com)
NAGDCA Events Explores Role of REITs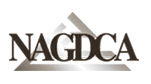 The NAREIT Investor Outreach team participated last week in the 2013 Annual Conference of the National Association of Government Defined Contribution Administrators (NAGDCA) in Louisville, Ky. One of the key sessions of this event was entitled, "Increasing Participant Retirement Security by Incorporating Alternative Investment Strategies in the DC Line Up and Target Date Solutions." During this session, conference attendees heard panelists from Allianz Global Investors and Russell Investments talk about the important role U.S. REITs and global listed real estate securities should play within defined contribution plan line ups, particularly within target date funds.

NAGDCA members represent the defined contribution plans of all 50 states and large municipalities, and in recent years, NAREIT has sought to expand its relationship with NAGDCA and its members. In addition to its government sector members, NAGDCA members include organizations that serve the public sector market and with which NAREIT maintains a regular dialogue through its direct meetings program. These organizations include AllianceBernstein, Aon Hewitt, BlackRock, Callan Associates, Fidelity, Guided Choice, ICMA-RC, Mercer, Nationwide, PIMCO, Prudential Retirement, TIAA-CREF, T. Rowe Price and Wellington Management.

(Contact: Kurt Walten at kwalten@nareit.com)
NAREIT Welcomes New Corporate Member

NAREIT welcomed American Homes 4 Rent (NYSE: AMH) as its newest Corporate Member. American Homes 4 Rent is an internally managed equity REIT focused on acquiring, renovating, leasing and operating single-family homes as rental properties in 22 states. The company is based in Agoura Hills, CA. B. Wayne Hughes, who was the founder and chairman of Public Storage (NYSE: PSA), is the company's non-executive chairman. David Singelyn is the company's CEO and trustee.

(Contact: Bonnie Gottlieb at bgottlieb@nareit.com)
REITs in the Community

Sen. Heidi Heitkamp (D-ND) met on Sept. 3 with IRET Properties in her office in Minot, N.D. Diane K. Bryantt, executive vice president and chief financial officer; Lindsey Anderson, director of investor relations; Justin Hammer, director of residential property management, Western division; and Eli Mihalick, communications officer, represented IRET at the meeting. Among other issues, the group discussed IRET's investments to address the housing shortage in North Dakota's booming Bakken Shale counties.

(Contact: Kate Smith at ksmith@nareit.com)
Register for REITWorld Today
REITWorld 2013®: NAREIT's Annual Convention for All Things REIT® provides a unique opportunity where REIT and real estate executives from around the world convene with experienced investors, industry leaders and academic experts to share their specialized knowledge and experience. The event will be held Nov. 13-15 at the San Francisco Marriott Marquis. Registration is now open for this key industry event.




A series of general sessions provides attendees with valuable information, current trends, deeper understanding of specific sectors and insight into the evolution and growth of REITs over the years. Among the session highlights this year will be a conversation with the always candid Sam Zell, chairman of Equity Group Investments, during lunch on Nov. 14. The previous day's luncheon panel features a look at the past 20 years of REITs and where the industry is headed, moderated by Ronald Havner, chairman, president and CEO of Public Storage (NYSE: PSA). Panelists include Camden Property Trust's (NYSE: CPT) Richard Campo, Green Street Advisors' Mike Kirby, Cohen & Steers Capital Management's Robert Steers and Regency Centers Corporation's (NYSE: REG) Martin "Hap" Stein, Jr.

(Contact: Katelyn Rowland at krowland@nareit.com)