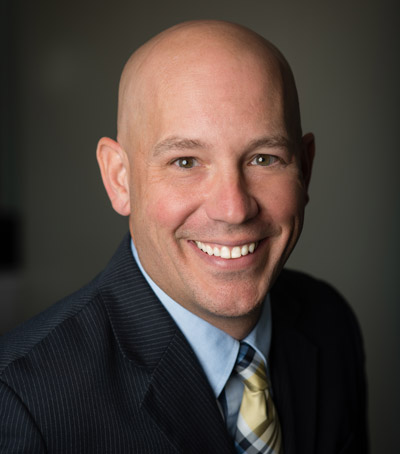 When you are a child, praise and recognition are an important part of your growth and emotional development. Good behavior, learning and accomplishments are not only noted but celebrated. There are rounds of applause for a baby's first steps; gold stars on spelling tests; and don't get me started on participation trophies.
Once you become an adult, that all changes. Accomplishments become expectations and the gold stars are few and far between.
However, when we do receive acknowledgement for our efforts it tends to mean more—especially when you are being recognized by your peers.
At November's REITworld, Nareit recognized the contributions of two individuals whose career accomplishments have greatly benefited the REIT industry. Former Nareit Chair Ronald Havner, chairman and CEO of Public Storage (NYSE: PSA), received the 2017 Industry Leadership Award. My former colleague Michael Grupe, Nareit's long-time head of research and investor outreach, received the 2017 Industry Achievement Award.
Since taking over as CEO in 2002, Havner has done more than just build Public Storage into one of the true blue-chip REITs. As the head of the first self-storage REIT, Havner played an integral part in establishing a new, and profitable, sector in the REIT marketplace. Grupe's two decades at Nareit have seen him spearhead a number of game-changing initiatives that have transformed REITs from a misunderstood alternative investment into a core element of investment portfolios. His accomplishments played key roles in the inclusion of REITs in the S&P indexes and the establishment of real estate as a stand-alone, headline sector in the Global Industry Classification Standard.
Those weren't the only awards handed out during REITworld. The annual Leader in the Light Awards recognized Nareit members that have produced superior, measurable results from the implementation of sustainable business practices. You can read more about these ESG leaders in "ESG All-Stars" on page 36.
New this year, two companies were recognized for their innovative approach to ESG issues. Boston Properties (NYSE: BXP) and Alexandria Real Estate Equities (NYSE: ARE) earned Most Innovative awards. In addition, Lou Schotsky of Equity Residential (NYSE: EQR) received the Leadership Personified award for his ongoing efforts in sustainable real estate management. Congratulations to all of these well-deserved recipients.