2020 Case Studies
Hudson Pacific Properties, Inc.: Governing ESG from the Top Down and the Bottom Up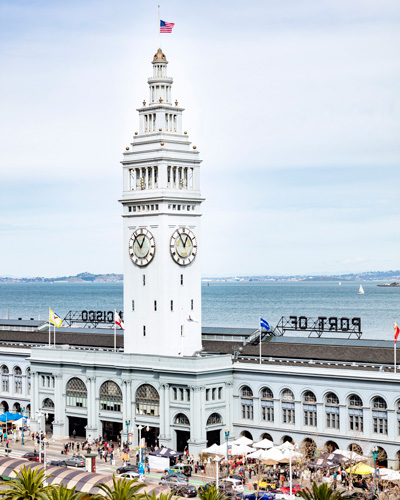 Hudson Pacific Properties, Inc. (NYSE: HPP) acquires, redevelops, and develops creative office and studio properties in West Coast tech and media epicenters of Los Angeles, Silicon Valley, San Francisco, Seattle, and Vancouver, with a current portfolio totaling nearly 19 million square feet. Recent sustainability accomplishments include achieving 100% renewable electricity across its portfolio, increased ENERGY STAR and LEED certifications, and the formation of cross-functional sustainability groups.
Led by its vice president of sustainability and social impact, Hudson Pacific's ESG efforts are governed using a multipronged approach that engages employees and leadership throughout the organization.
To ensure executive-level management of company-wide ESG objectives, Hudson Pacific established a cross-functional ESG leadership team that meets regularly to shape the company's strategy and priorities.
The company's ESG efforts are further supported by its Sustainability Council and its Social Impact Council, cross-functional, cross-regional teams that meet quarterly to advance specific ESG initiatives and engage with employees at every level.
All ESG activities are reported to and directed by a board-level Sustainability Committee that includes the CEO and two independent board directors. Beginning in 2020, Hudson Pacific also established an executive compensation policy, tying a percentage of executive pay to key ESG metrics.
Hudson Pacific's integrated approach has fostered meaningful buy-in from key stakeholders, resulting in strategic, innovative initiatives and improved ESG performance across the organization.
Vornado Realty Trust: Leveraging Investor Engagement for Industry-leading ESG Reporting and Disclosure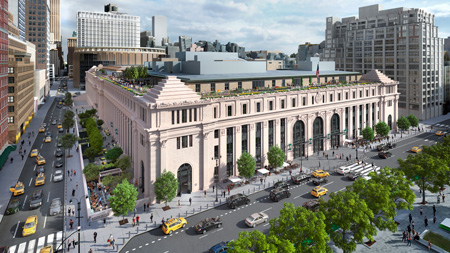 Vornado Realty Trust (NYSE: VNO) owns and operates nearly 30 million square feet of prime office properties and is the largest owner of LEED-certified property in the United States, with more than 26 million square feet under management.
Vornado is a recognized ESG leader, having earned a GRESB Green Star rating seven years in a row, and is committed to creating value for its investors, tenants, and communities by implementing leading practice measures for energy and water conservation, carbon reduction, resource and waste management, ecologically sensitive procurement programs, and reporting and disclosure practices.
Knowing that stakeholders require clear and comprehensive disclosure of ESG initiatives and impact, Vornado engaged its investors to better understand how it could enhance its ESG reporting. Through these effective engagements, Vornado gained insights from its investors regarding their use of four primary ESG frameworks to guide their assessments of the company:
The Sustainability Accounting Standards Board (SASB);
The Task force on Climate-related Financial Disclosures (TCFD);
GRESB; and,
The Global Reporting Initiative (GRI).
Vornado applied the feedback from its engagements with investors and added a SASB disclosure section to its 2019 ESG Report, which was subject to third-party assurance by Deloitte and Touche, LLC. Additionally, to emphasize the company's commitment to transparency and the rigor applied to its ESG disclosures, Vornado furnished its 2019 ESG Report to the Securities and Exchange Commission (SEC) with an 8-K filing. This novel approach has been recognized broadly for its innovation and well-received by the company's investors, industry peers, and the accounting industry. It also illustrates one of the ways in which REITs such as Vornado can meet stakeholders' demands for transparent and robust ESG reporting and disclosure.
Kilroy Realty Corp.: Tying Executive Compensation to ESG Metrics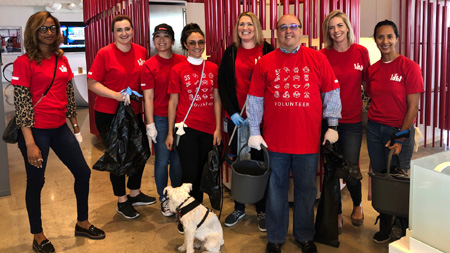 For over 70 years, Kilroy Realty Corp. (NYSE: KRC) has provided premium, adaptable, and productive work environments for a wide range of industries. With 14 million square feet in its portfolio, Kilroy believes that ESG is foundational to its business and is recognized as a leader in sustainable practices, having been named the North American Office Leader in Sustainability by GRESB six times and winner of the Nareit Leader in the Light Award six times.
In 2018, the company committed to an ambitious target—to achieve a 100% carbon-neutral footprint by 2020—and in 2019, Kilroy announced that a new ESG-focused metric was added to the company's annual cash incentive plan performance measurement framework, with a 15% weighting within the overall framework for determining 2019 cash bonus payouts for the company's chief executive officer and executive vice presidents. As a result, performance for this metric is measured based on the company's achievement of certain sustainability disclosures and ESG-initiative goals, including achievement of minimum LEED certifications on new development and a continued focus on diversity.
Following the success of its 2019 cash incentive plan performance measurement framework that included the ESG-focused metric, and in an effort to further incentivize executive achievements in sustainability disclosure and ESG initiatives, Kilroy has broadened its goals under this metric for 2020 to include establishment of carbon-neutral operations by the end of 2020, achievement of minimum LEED certifications on new development, annual progress on human capital initiatives (including employee engagement, talent development, and diversity) and implementation and efficacy of its in-season and off-season stockholder outreach program.
Regency Centers Corp.: Making Cybersecurity a Companywide Priority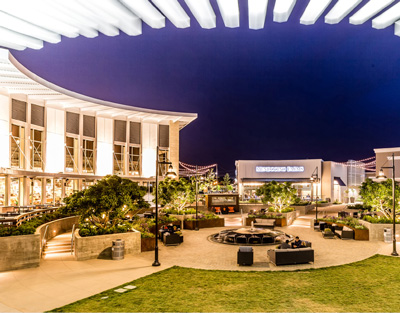 Regency Centers Corp. (NASDAQ: REG) is a major national shopping center REIT, with a portfolio of 419 centers totaling 57 million square feet. Regency's corporate responsibility motto is, "We Do What Is Right." Recently, Regency published its inaugural GRI standard-compliant corporate responsibility report, joined the ranks of the S&P 500 ESG Index, and acted on its commitment to ensuring cybersecurity resilience for the company and its stakeholders.
Recognizing cybersecurity as a strategic risk, Regency developed a leading governance approach by setting up a cross-functional Cyber Risk Management Committee consisting of 21 people representing 10 departments to oversee the cyber risk management program. Six of the committee members serve on a leadership team that guides the company's responses to potential cyber incidents and data breaches.
The committee adopted the NIST cybersecurity framework to assess its current state of preparedness and to prioritize actions to reach its desired state. The highest risk in cybersecurity is people, as they are susceptible to increasingly sophisticated hackers and cyberattacks.
To better prepare Regency's employees, the company focuses on comprehensive onboarding, annual cybersecurity training, ongoing phishing testing and training, and specialized training for users more likely to be targeted for spear phishing, including executives. Additionally, Regency holds an annual cybersecurity awareness month to refresh employees' skills and awareness and offers a cybersecurity course to its employees' families.
Regency's business-led governance approach has helped garner companywide buy-in for cybersecurity initiatives, allowing for the proactive deployment of solutions that might exceed the normal purview of a cyber risk management program led by IT.
2019 Case Studies
Welltower: Diversity and Inclusion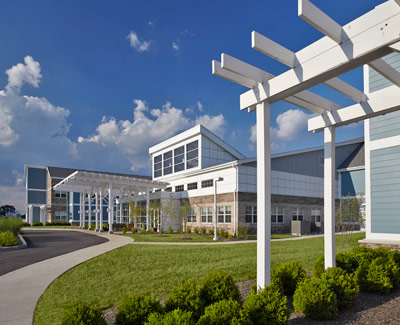 Welltower (NYSE: WELL), an S&P 500 company focused on health care real estate, is committed to increasing and fostering diversity and inclusion in the workplace through a variety of leading practice initiatives, such as in its development of CORE (Creating Opportunities, Relationships and Excellence) Women's Network, which is designed to provide female employees with mentorship and training opportunities.
The company's hiring and promotion efforts to increase the diversity of its workforce, especially in revenue generating roles, resulted in a new milestone in 2018: women now represent 45% of new hires placed in revenue generating roles.

Leveraging its leading practice initiatives, Welltower had several landmark accomplishments in 2018, emphasizing its commitment to diversity and inclusion in the workplace:
Tom DeRosa, Welltower CEO, signed on to the CEO Action for Diversity and Inclusion;
Welltower was the first North American REIT to sign the UN Women's Empowerment Principles;
The company announced two new female appointments to its board of directors, increasing its representation of female and minority independent directors to 55%.
The company's hiring and promotion efforts, designed to increase the diversity of its workforce, particularly in revenue generating roles, resulted in a new milestone in 2018: women now represent 45% of new hires placed in revenue generating roles.

Ventas: Board Diversity Drives Performance Improvement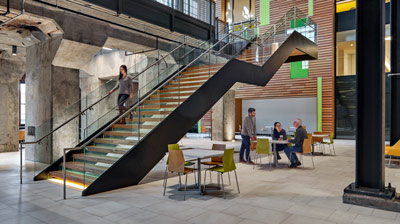 To gain varied perspectives and bring together complementary experiences, Ventas (NYSE: VTR) actively seeks diversity in its workforce and board of directors.

When seeking new board members, Ventas applies broad selection criteria that allows for the consideration of a more diverse slate of candidates. These criteria include:
Leadership experience in roles outside of the public company C-suite;
Subject matter expertise in areas outside of Ventas's core industries of real estate and healthcare, such as public policy and capital markets;
A heavier emphasis on applicable skillsets; and
Individuals without prior board experience.
Applying these criteria, Ventas added two new female independent members to its board, both serving on their first public company board. The current nine member Ventas board is one-third female.
"Our company is stronger and more effective for all stakeholders when we intentionally develop and recruit a diverse workforce at all levels of the organization,"
said Debra A. Cafaro, Chairman and CEO of Ventas.

Kimco Realty Corporation: ESG Governance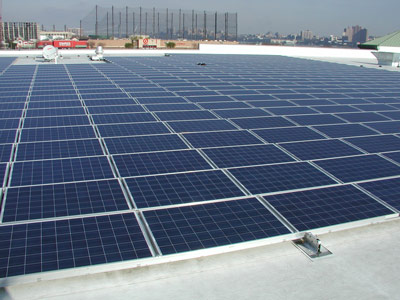 Kimco Realty Corporation (NYSE: KIM) is one of North America's largest publicly traded owners and operators of open-air shopping centers.
In an effort to lead in corporate governance practices and sustainability performance, Kimco has instituted a formalized sustainability governance structure and company-wide ESG policy that address the environmental, social,
and governance topics they deem most material to their organization.
Kimco's ESG policy is used to guide the organization and execution of its corporate responsibility program. Core components of
the ESG policy and corporate responsibility program include:
Proactive, annual stakeholder engagement through two-way dialogue, surveys, workshops, and focus groups;
Annual materiality assessments used toguide the direction of the corporate responsibility program;
Established sustainability purpose, governance, and goals with clear KPIs and defined management activities for ESG actions, including ethics and compliance; and
A structured approach to reporting and disclosure with defined commitments to transparency, materiality, standardization and accuracy.
The outcomes of Kimco's ESG programs have included minimized expenses and added value and incentives for all stakeholders.
Brookfield Properties: Implementing a Supplier Diversity Program for Long-Term Impact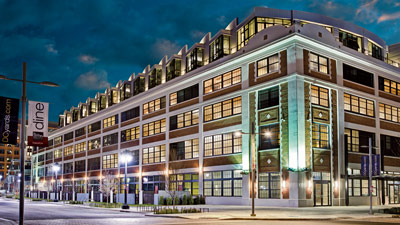 Acquired by Brookfield Properties (NASDAQ: BPY) in December 2018, Forest City Realty Trust created sustainable value by operating spaces where people, businesses, and communities thrive.
In addition to its environmental innovations, the company focused on engaging a diverse supplier base that enabled it to execute its strategy and benefit its neighborhoods in a more impactful way.
For all new construction, Forest City set supplier diversity and hiring goals that adhered to or surpass local requirements. For projects on existing properties, it required at least one diverse vendor to be included in the bidding process.
To evaluate and select locally based suppliers, Forest City utilized a supplier-locator database tool that allowed it to sort diverse suppliers by regions. The company also set internal goals to support the growth and success of minority- and women-owned businesses.
Host Hotels & Resorts: Environmentally Responsible Supply Chain Management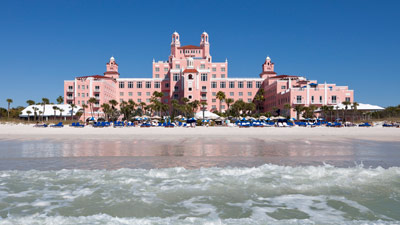 As a property owner and the world's largest lodging REIT, Host Hotels & Resorts (NYSE: HST) actively engages with its more than 300 renovation and maintenance suppliers to foster innovative and environmentally responsible business practices through a variety of targeted policies, practices and initiatives, which include:
Active assessment of suppliers' physical risks to inventory and production capabilities, including exposure to climate change volatility and extreme weather impacts;
Evaluate sustainable alternatives to sourced renovation materials to include recycled and repurposed products, low VOC paints, locally manufactured products, and products with third-party sustainability certifications, whenever possible;
Direct collaboration with suppliers and brands to identify opportunities for efficiency improvement, such as installing LED lighting, occupancy-based guestroom HVAC controls, and low-flow showerheads, toilets and faucets.
In 2017, 88% of Host Hotels & Resorts' furniture, fixtures, and equipment spend was represented by its strategic suppliers, and its 2018 project value was spent on products that have sustainability attributes.