REITs and their stakeholders are increasingly recognizing the importance of holistic and interconnected ESG efforts, especially in the face of the COVID-19 pandemic and protests against unequal justice for African Americans. REITs have the opportunity to use their experience developing robust governance policies and social initiatives to help improve the communities they serve and rely upon today and into the future. In rapidly evolving times, investing in sound ESG practices to build operational, financial, and community resilience is more critical than ever.
Moving forward, there will be heightened focus on corporate commitments to support racial equality and to act against social injustice, as well as the health, safety, and well-being of employees, tenants, and communities. Additionally, as climate action continues to draw global attention, REITs will be looked to as significant contributors to solving environmental challenges and building resilience against climate-related risks.
Nareit will continue to support the industry's sustainable growth and to drive lasting impact by engaging and educating stakeholders around leading practice strategies, goals, and programs for practical and effective ESG oversight, management, tracking, and reporting.
Nareit released the second REIT Industry ESG Report in June 2020 in the midst of the COVID-19 crisis. The report showcases the substantial efforts made by the industry in 2019, before the onset of the pandemic, to build off the baselines established in the inaugural REIT Industry ESG Report. It highlights the REIT industry's many initiatives tied to environmental stewardship, social responsibility, and good governance.
Environmental, social, and governance criteria are sets of widely recognized topic areas and metrics used to manage, monitor, and report on an organization's sustainability performance.
Environmental Stewardship
Environmental stewardship has long been a focus area for the REIT industry, with investments in energy-saving and waste-mitigating technology, sustainable building materials, and responsible environmental management processes prioritized by nearly 100% of the industry. In recent years, REITs began tracking the impact of these environmental efforts, and have found significant cost savings, solid tenant and community engagement, strong executive and board commitment, and effective risk management to be some of the lasting, value-added benefits.
Learn more
Social Responsibility
As developers, owners, and operators of the built spaces which the full range of communities and societies use each and every day, the REIT industry has long been focused on its social responsibility. Last year, we observed a variety of impactful and innovative partnerships and programs that address customer needs, engage employees, and promote community well-being. Yet, needless to say, there is much more work to be done, both in terms of effective, transparent reporting and community engagement, especially with respect to bringing African Americans and other people of color into the REIT and real estate investment industry.
Learn more
Good Governance
REITs have a long history of good governance practices, but there is always room for improvement. Over the past year, the growing use of cross-functional ESG teams, ESG executive compensation policies, diversity and inclusion initiatives, cybersecurity programs, and oversight committees became mainstream discussions in the corporate world, with leaders in the REIT community embracing a number of these increasingly important governance practices.
Learn more
How does Nareit support industry ESG efforts?
Nareit seeks to actively encourage the development and adoption of effective environmental, social, and governance practices in real estate through its ESG knowledge-sharing and capacity-building initiatives.
Reporting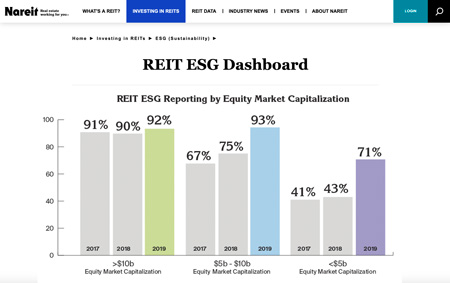 REIT ESG Dashboard
With the goal of communicating the U.S. REIT industry's ESG impact and progress, Nareit maintains the ESG Dashboard on REIT.com. The ESG Dashboard, developed in partnership with GeoPhy and updated annually, identifies and tracks company reporting of ESG key performance indicators (KPIs) for the U.S. REIT industry.
Learn more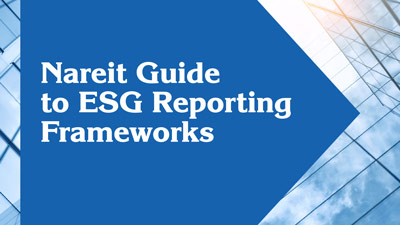 Nareit Guide to ESG Reporting Frameworks
The Nareit Guide to ESG Reporting Frameworks helps Nareit members better understand and navigate the array of environmental, social and governance reporting frameworks. The inaugural guide, developed with assistance from AccountAbility, was released in 2019 and is available in a downloadable PDF.
Initiatives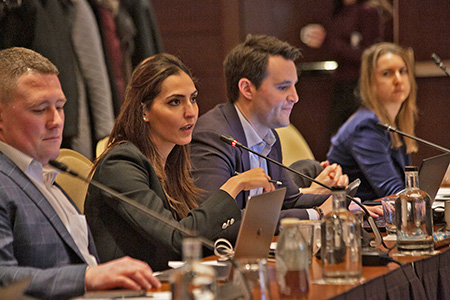 Real Estate Sustainability Council
Nareit's Real Estate Sustainability Council (RESC) consists of Nareit corporate member sustainability thought leaders—representing all REIT sectors—with a mission to help shape and lead the REIT industry on ESG issues.
Learn more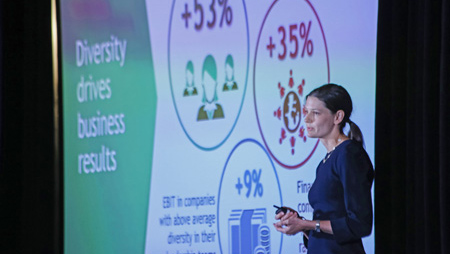 Dividends Through Diversity, Equity & Inclusion
Nareit's Dividends Through Diversity, Equity & Inclusion Initiative promotes recruitment, inclusion, and advancement of women and other diverse groups in REITs and the wider commercial real estate industry. As part of this effort, the initiative facilitates education and career development opportunities and promotes engagement programs for women and other diverse groups in the REIT and commercial real estate industries.
Learn more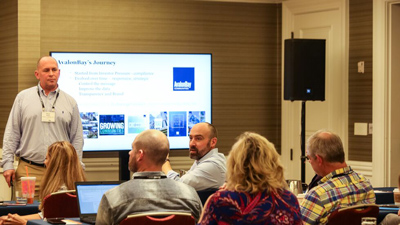 The Social Responsibility Council
The Social Responsibility Council addresses social responsibility operations and disclosures generally, as well as specific issues tied to health and wellness, social aspects of supply chain management, employee engagement programs, community involvement, philanthropy and volunteerism, and other social programs, policies, and initiatives in addition to diversity, equity and inclusion matters.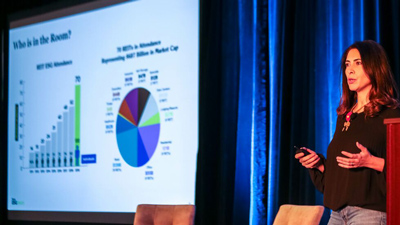 The Corporate Governance Council
The Corporate Governance Council supports Nareit's corporate members with the "G" issues in ESG, as well as Nareit's strategic engagement with the SEC, Congress, and other market participants on a range of corporate governance issues of importance to REITs, including financial disclosure and proxy reform, among other things.
Publications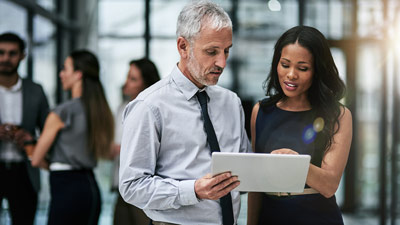 REIT Industry ESG Report
Nareit's second-annual REIT Industry ESG report appears in the midst of the novel coronavirus crisis. Activities and developments highlighted in the report took place in 2019, largely before the onset of COVID-19. The twin health and economic challenges brought about by SARS-CoV-2, together with the killing of George Floyd and resulting protests in favor of social justice and racial equality in communities across the nation and world, underline boldly the fundamental and growing importance of ESG in all of its manifestations.
Read the report
Events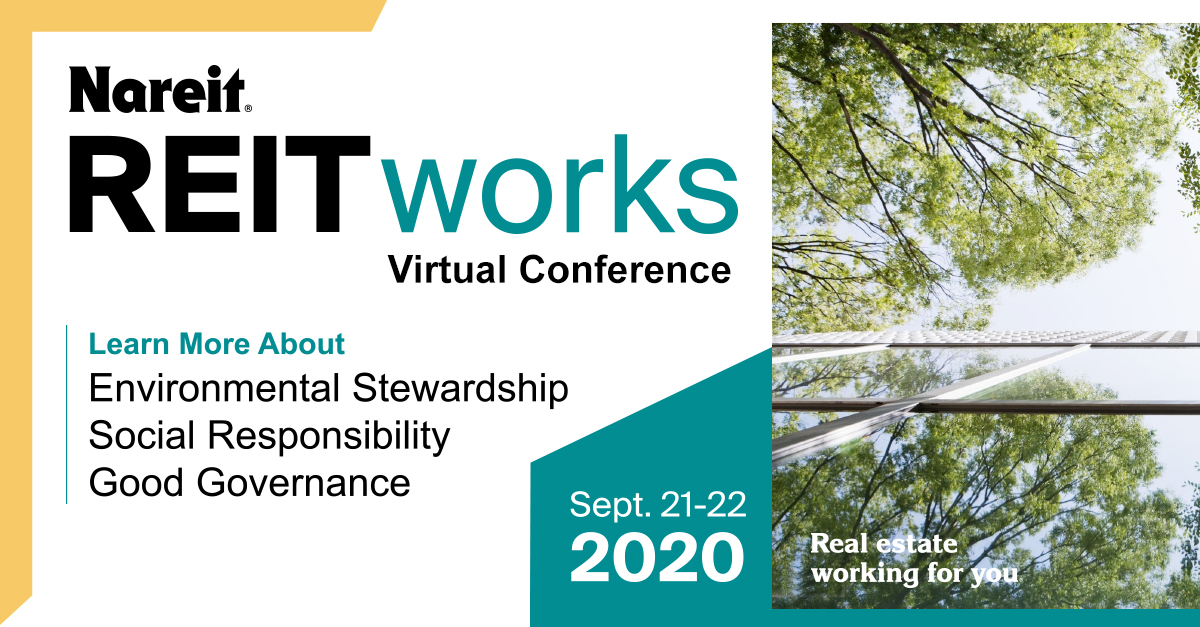 Nareit REITworks Conference
Nareit's REITworks is an educational conference where REIT industry professionals will learn about the latest developments in environmental stewardship, social responsibility, and good governance impacting the real estate sector. Attendees will hear thought leaders discuss key topics related to accounting, financial reporting, sustainability, capital markets, disclosure, investor relations, diversity and inclusion, human resources, and more.
Learn more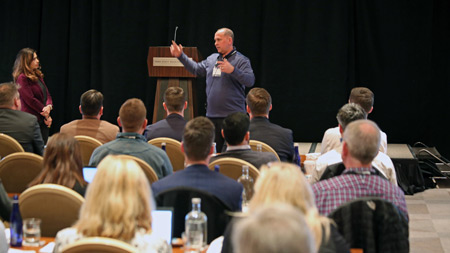 REIT ESG JumpStart Program and Workshop
Nareit's JumpStart Program is a real estate ESG education initiative with a goal to provide guidance to Nareit members and real estate organizations that are either just starting with a sustainability program or looking for further growth in their existing programs. Nareit holds an ESG JumpStart Workshop, a one-day program designed to teach Nareit corporate members the core skills needed to launch—or improve—an ESG program of any size.
Learn more
Recognition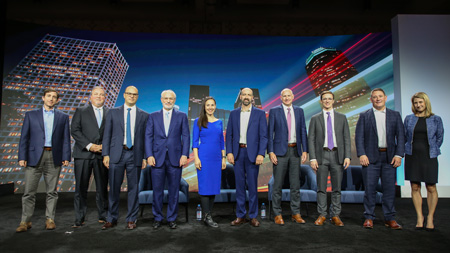 Leader in the Light Awards
Nareit's annual Leader in the Light Awards honor Nareit member companies that have produced superior, measurable results from the implementation of sustainable business practices.
Learn more