REITs invest in America's future. Through the diverse array of properties they own, finance, and operate, REITs help provide the essential real estate that revitalize neighborhoods, enable the digital economy, power community essential services, and build the infrastructure of tomorrow, while creating American jobs and economic activity along the way. REITs of all types collectively own more than $3.5 trillion in gross assets across the U.S., with stock-exchange listed REITs owning over $2.5 trillion in assets. U.S. listed REITs have an equity market capitalization of more than $1 trillion. REITs provide everyday Americans the opportunity to invest in real estate, and more than 145 million Americans live in households that benefit from ownership of REITs through stocks, 401(k) plans, pension plans, and other investment funds.
Nareit serves as the worldwide representative voice for REITs and publicly traded real estate companies with an interest in U.S. real estate. Nareit's members are REITs and other real estate companies throughout the world that own, operate, and finance income-producing real estate, as well as those firms and individuals who advise, study, and service those businesses. Nareit's focus is to broaden and deepen REIT ownership to help a growing set of everyday American investors enjoy the benefits of holding real estate in a well-diversified portfolio, while increasing capital sources that invest in America's future.
Click here to download and review our master brand guidelines. For questions please contact Vice President & Creative Director Wes Kirk at wkirk@nareit.com.
Nareit Brand Guidelines
Telling the REIT Story
Lockup
The Nareit logo with tagline lockup is the preferred representation of Nareit for all external-facing brand communications. Download all logo variations for print and digital use here.  

---
Color Palette
Our primary color palette is comprised of the following colors.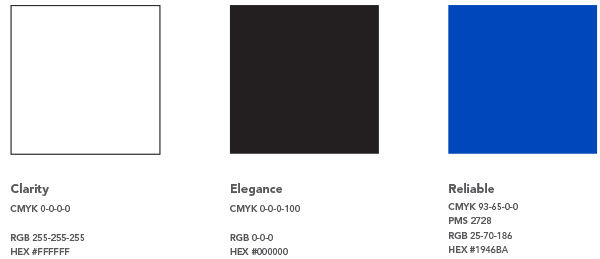 Our secondary color palette uses the following colors.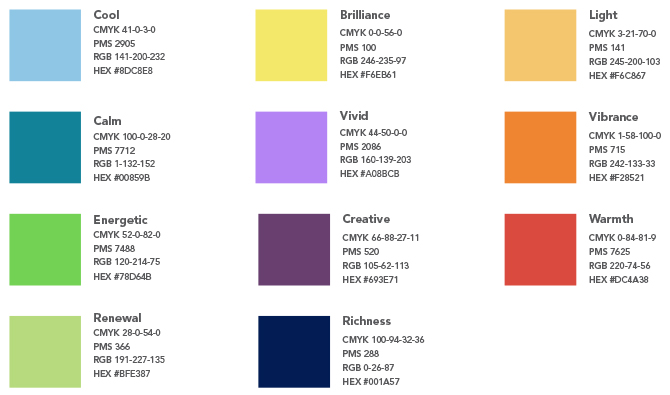 ---
Fonts
Our primary font is ITC Korinna. When used for headlines, all type should be either black or white. If used as a callout or subhead, type may use core Nareit blue.

Suisse Int'l. is the typeface used for smaller subheads, callouts and for all body copy.

When ITC Korinna is not available, Georgia is the default typeface for headline and subhead use. Use Arial for body copy in digital communications when Suisse Int'l is not available.
---
Core Shapes
Nareit uses core shapes as graphic elements in layout. They are meant to purposefully hold photography, brand color or brand imagery.


---
Photography
Nareit photography tells the story of our brand while capturing and highlighting the relationship between the city and those who live within it. We have two categories of imagery.
People
This category includes both groups of people within a work environment engaged with each other, and studio portraits featuring a single individual.

Places
This category includes expansive landscapes with or without people as well as architectural details inspired by the core shapes.

Click here to download and review our master brand guidelines. To download fonts, shapes and images, or for questions please contact Vice President & Creative Director Wes Kirk at wkirk@nareit.com.