On Sept. 14, 1960 President Dwight D. Eisenhower signed legislation that created a new approach to income-producing real estate investment – a manner in which the best attributes of real estate and stock-based investment are combined.
REITs, for the first time, brought the benefits of commercial real estate investment to all investors – benefits that previously had been available only through large financial intermediaries and to wealthy individuals.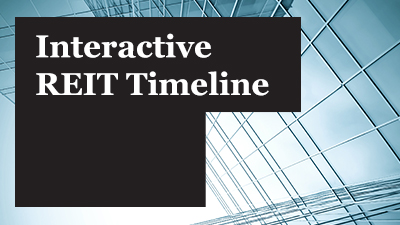 The REIT approach to real estate investment has been refined and enhanced over the ensuing years.
REITs in the U.S. and increasingly around the world now regularly provide investors with the opportunity for meaningful dividends, portfolio diversification, valuable liquidity, enviable transparency and competitive performance.
Investors have responded to this investment opportunity. Nearly six decades after their creation, the U.S. REIT industry has grown to a $1 trillion equity market capitalization representing nearly $3 trillion in gross real estate assets, with more than $2 trillion of that total from public listed and non-listed REITs and the remainder from privately held REITs.. That growth led, in part, to the creation of the new Real Estate headline sector in the Global Industry Classification Standard in 2016.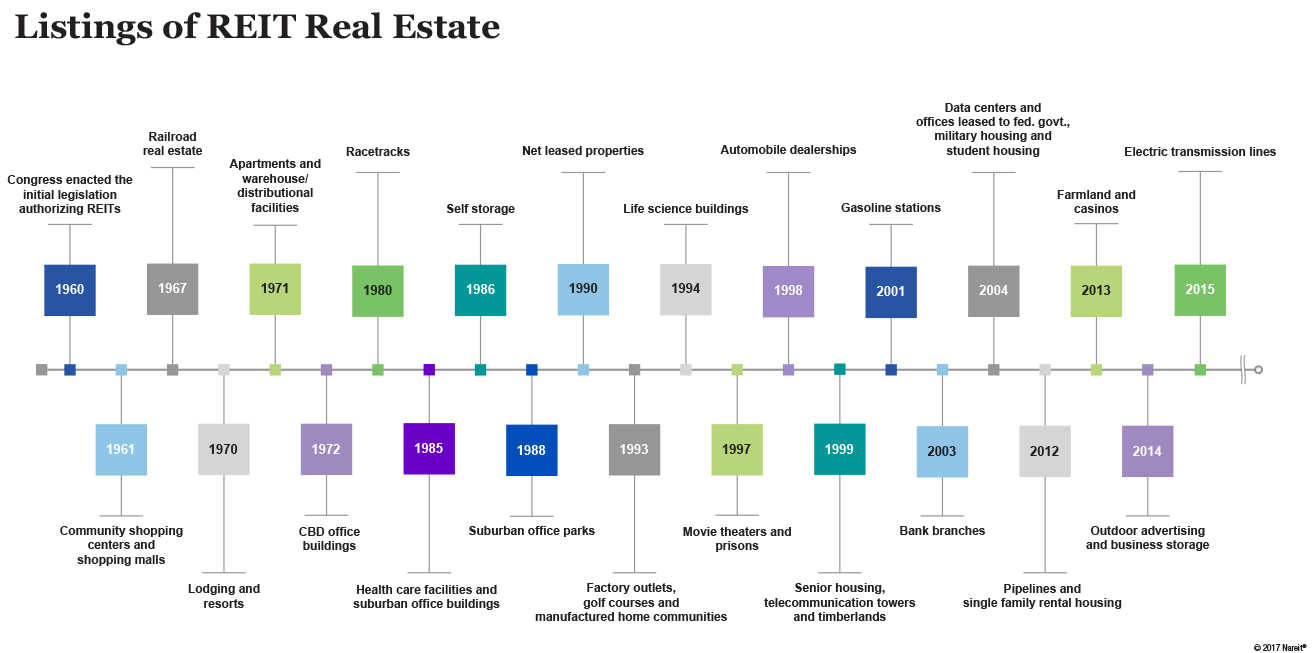 For people from all walks of life, the REIT Way of real estate investment has helped to put more opportunity within reach.