Hersha Hospitality Trust: Achieving the Triple Bottom Line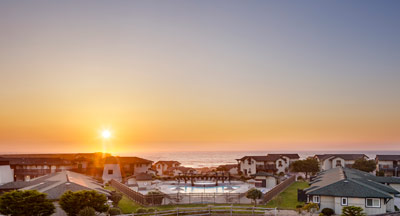 Hersha Hospitality Trust (NYSE: HT) takes a diligent approach to pursuing the triple bottom line, which defines business success in terms of financial, environmental, and social performance, outcomes and impacts. Hersha's environmental and social initiatives, housed under its EarthView Program, are guided by the company's core value, "hearts that serve."
Capitalizing on the company's commitment to social purpose, Hersha's employees have volunteered over 14,200 hours in their local communities since 2015. Globally, Hersha takes action to improve access towater in communities that need it most, leveraging the company's $11 million in energy cost-savings, and sales from its innovative Earthview water bottle program, to fund its global programs.
In 2018, through the EarthView Water Program, Hersha provided clean water to 1,700 people for 21 years. Hersha has observed that the impacts of clean water access include increased access to education, improved economic opportunity, decreased health risks, and new agricultural possibilities.
Hersha's actions offer lasting value for the REIT as well.

Since formalizing its sustainability commitments and taking action against its values, Hersha has seen an increase in customer satisfaction rates, new talent attraction and retention, and number of bids won.
Historically, structured and consistent tenant engagement around leading sustainability practices has resulted in an energy savings of 9% to 10% for commercial properties.
JBG Smith: Placemaking as a Strategy for Tenant Engagement and Community Wellbeing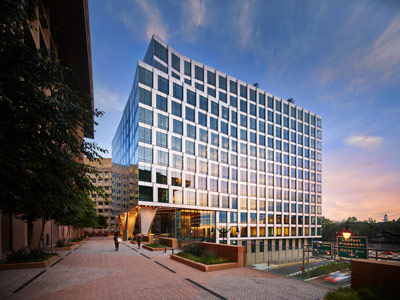 JBG SMITH (NYSE: JBGS), a leading owner and developer of high-quality, mixed-use properties in the Washington, D.C. market, leverages the philosophy of placemaking to generate value and positive impact in every community in which it operates. The REIT's goal is to create places that address the needs of its tenants, residents, and visitors, as well as encourage environmental sustainability and community health and wellbeing.
For JBG SMITH, placemaking begins with a robust stakeholder engagement process, including "town hall-style" neighborhood meetings, surveys, and focus groups, in which prospective tenants and community members share their ideas, concerns, and commitments. The outcome of these engagements inform the design, aesthetic, and business approach that JBG SMITH incorporates in its developments, such as prioritizing theinclusion of local companies, developing public parks and green spaces, and implementing targeted economic revitalization strategies.
For example, in JBG SMITH's North End Shaw developments, 72% of the total retail tenant mix is represented by locally owned and operated businesses, and 24% of the mix is owned by women and minority-owned businesses.
In National Landing, a multi-use, urban-transit oriented development, tenants are encouraged to walk to work and community members engage with tenants in retail establishments and green spaces. In turn, JBG SMITH has observed the following environmental and social impacts:
Less traffic congestion and decreased emissions generated by employee commuting;
Improvement in reported rates of tenant health and wellbeing; and
Green building certifications have been attained for over two-thirds (68%) of the buildings in National Landing.
AvalonBay Communities: Investing in Employees at All Levels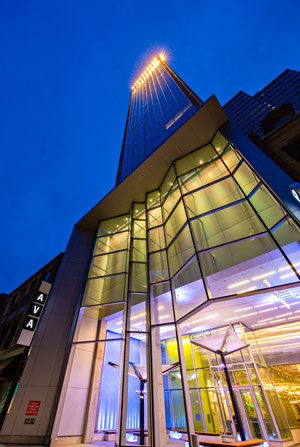 AvalonBay (NYSE: AVB) employs over 3,000 individuals and has made commitments to continuously support the professional development and career advancement of employees at all levels of the organization.
One initiative, designed to support the professional growth of employees at the associate level, is AvalonBay University.
AvalonBay University is a technical, management and compliance training platform that offers over 500 online and classroom courses.
In the 2018 reporting cycle, AvalonBay reported that 60,991 hours of training had been completed through the university, which equates to approximately 19.7 hours per associate staff member.

Prologis: Community Workforce Initiative Enhances Pipeline of Skilled Labor and Supports Local Communities
Prologis (NYSE: PLD) the largest global logistics REIT, leases distribution facilities to 5,100 customers in 19 countries across four continents. As an extension of its commitment to deliver superior customer service while strengthening the places where it lives and works, Prologis launched its Community Workforce Initiative (CWI) in 2018.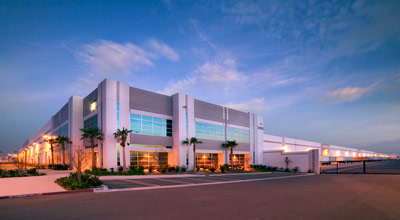 CWI collaborates with local workforce development organizations, nonprofits and schools to offer individuals interested in careers in logistics, distribution and transportation the following opportunities:
Mentorships
Skills training
Internships
Job placements
Through CWI, Prologis is working with local partners on several initiatives. One initiative, in partnership with nonprofit EXP, aims to place over 150 high school students, from the Los Angeles and Long Beach area, in internships with logistics and transportation companies. The company is also launching the Prologis Trade and Logistics Lab in Miami, where more than 300 high school students will be offered experiential learning opportunities and internships. In Chicago, Prologis and the Quad County Urban League recently completed its first three-week program to prepare candidates with hands-on training for positions in material handling, inventory management, logistics, and customer service. Students in these programs receive job skills training and career guidance from industry experts.
Prologis' commitment to local community development has lasting value:
Investing in a skilled workforce will enable the company's customers to address labor shortage issues and expand their talent pipelines.
Development of career opportunities supports long-term economic growth in the communities where Prologis operates.

Equity Residential: Customized and Progressive Employee Development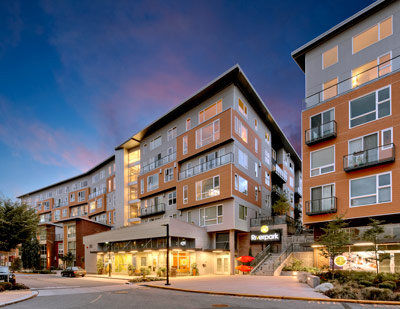 Equity Residential (NYSE: EQR) creates workplace environments across its 310 properties where employees can constantly learn and grow.
To support this objective, Equity Residential provides specialized, progressive career development programs to its employees, including:
The LEAD program, available to Equity Residential's managers since 1999, which focuses on customized leadership training and career growth planning;
The LEAD Renew program, which is designed to build knowledge and sharpen the skills of employees later in their careers;
The Ignite program, which offers tools to guide employees at the start of their career;
The Accelerate program, which is a cross-functional professional development program designed to support employees across all levels
of the organization; and
Women in Leadership training sessions that help female employees capitalize on their strengths and overcome constraints.
Equity Residential also offers small-group and one-on-one coaching opportunities, and actively seeks feedback and recommendations from employees through annual surveys.
These leading employee development practices have had lasting impact – Equity Residential has some of the highest employee engagement and industry retention rates and has developed a pipeline of leadership within the company.
American Tower Corporation: Hire Good People and Empower Them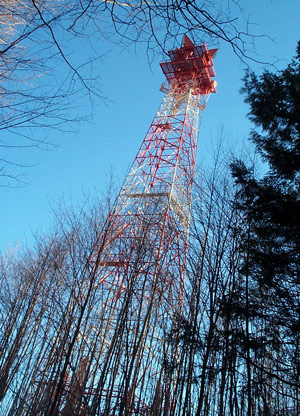 American Tower Corporation (NYSE: AMT), a global provider of wireless communications infrastructure, has a portfolio of over 170,000 multitenant communications sites and over 5,000 employees across five continents and 17 countries.
To best serve the needs of its diverse global workforce, American Tower sets the objective to hire good people and position them for professional success by investing in their development through a variety of programs that address business needs and align with the company's strategy:
Foundational training and learning plans for new employees, which provide courses about the company and diversity and inclusion training;
Compliance training for all new employees, including the ATC Code of Ethics and Business Conduct and Security Essentials courses;
Courses for leadership development, access to the Harvard ManageMentor program, and other educational resources for all managers with direct reports;
The American Tower Development Center, which offers over 1,000 online learning courses in five languages, and Rosetta Stone language training programs; and
Customized job-specific trainings and sponsorship to attend relevant externals trainings.
Finally, the company regularly engages its employees through biennial company-wide surveys, town hall meetings, "Ask the Chairman" communications, and team meetings, and adjusts its initiatives as needed based on the feedback from these engagements. American Tower believes, through development resources and engagement opportunities, its people are positioned for success.
Extra Space Storage: Workforce-Relevant Education for Employees
Extra Space Storage Inc. (NYSE: EXR) owns and operates more than 1,700 self-storage properties nationwide and has made a commitment to the personal success of its team members.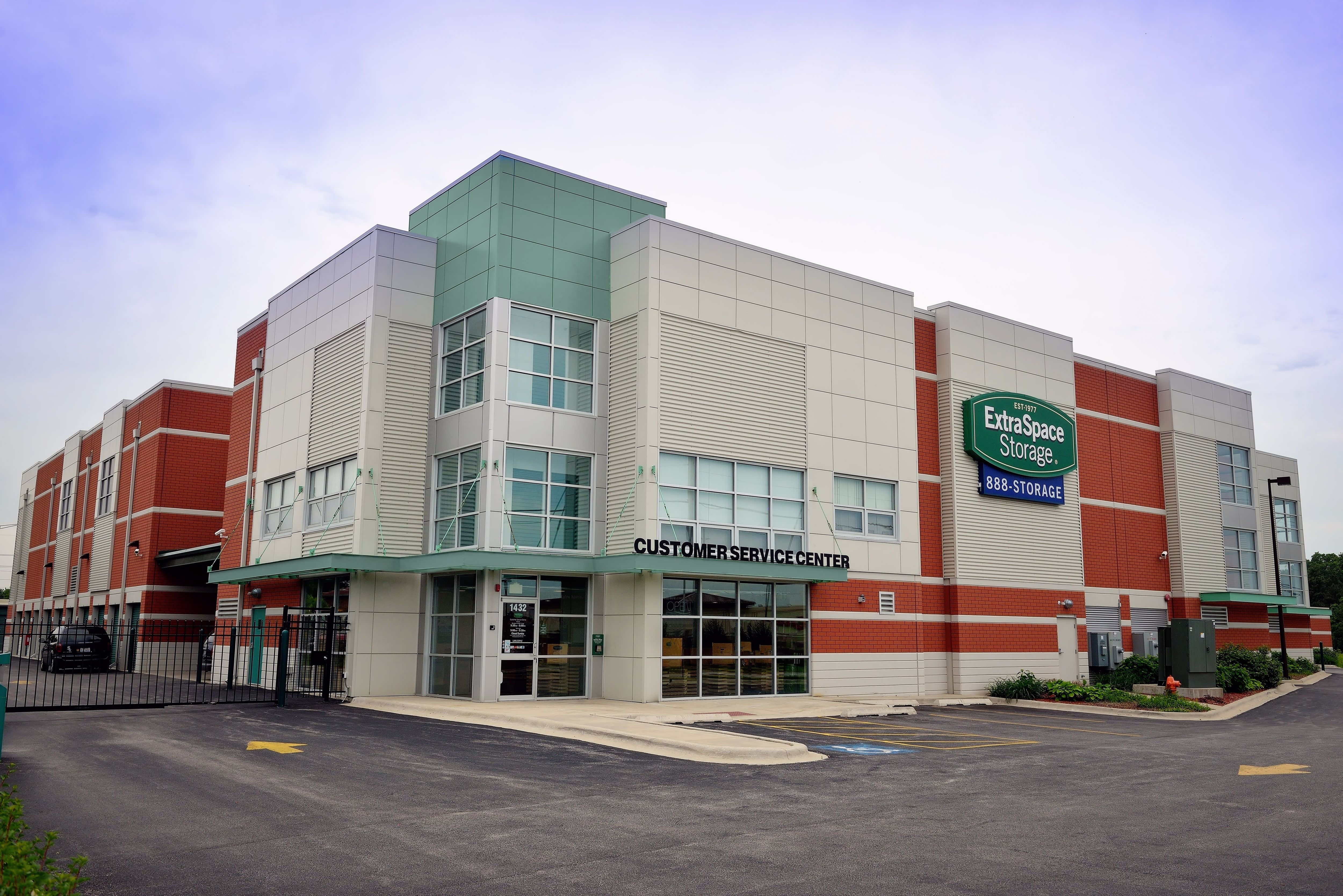 The REIT partnered with Western Governors University (WGU) on an education program to help employees earn bachelor's degrees. WGU, a nonprofit established more than 20 years ago by a consortium of U.S. governors, aims to expand access to affordable higher education online.
A joint scholarship program between Extra Space and WGU offers up to $2,500 per year for employees to take WGU business and IT courses. Extra Space likes the partnership because WGU tests on the ability to demonstrate skills and knowledge that employers deem career-critical. Ensuring that its employee education program teaches workforce-relevant courses is central to Extra Space's philosophy on success.
Forbes magazine ranked Extra Space #194 on its America's Best Midsize Employers 2019 list. The REIT's properties comprise approximately 1.2 million units and 134 million square feet of rentable space.