2020 Case Studies
AvalonBay Communities, Inc.: Building Strong Communities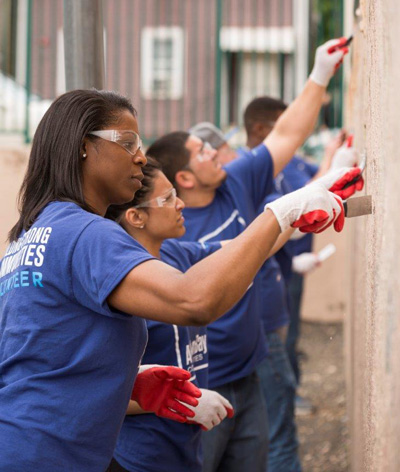 AvalonBay Communities, Inc. (NYSE: AVB) has specialized in creating distinctive apartment living experiences and contributing to local communities for over 26 years. As of Dec. 31, 2019, the company owned or held a direct or indirect ownership interest in 297 apartment communities containing 86,846 apartment homes in 11 states and the District of Columbia.
AvalonBay aligns its approach to ESG with its core values, and views social responsibility as a significant business driver for engaging and growing its workforce, supporting the over 140,000 residents who call AvalonBay home, and supporting the local communities where they do business. AvalonBay deepened its social commitment in 2015 by launching its Building Strong Communities signature social engagement program, which focuses on establishing partnerships to support community preparedness and disaster relief, affordable housing, and support for at-risk populations, both within AvalonBay's own properties and throughout the surrounding communities.
In 2019, the program delivered $2.2 million in cash and in-kind donations, and over 14,000 volunteer hours, to more than 260 charitable organizations across the company's markets. Over $1 million of Building Strong Communities monetary contributions, as well as significant volunteer and community programming efforts throughout the past five years, have been invested in the American Red Cross to support natural disaster relief and preparedness efforts. The American Red Cross has, in turn, led a variety of disaster preparedness programs for AvalonBay's residents.
AvalonBay's partnership with the American Red Cross exemplifies how the Building Strong Communities program engages three of the company's core stakeholder groups—community partners, associates, and residents—to create lasting impact for all.
American Tower Corp.: Partnerships to Bridge the Digital Divide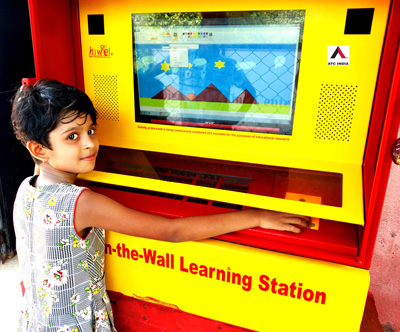 American Tower Corp. (NYSE:AMT), a global provider of wireless communications infrastructure, is committed to using its global real estate portfolio of approximately 180,000 communications sites to help shape a more equitable and sustainable digital world.
The pillars of American Tower's ESG initiatives are strategically aligned with the company's mission to lead wireless connectivity around the globe and innovate for a mobile future. While the demand for connectivity continues to grow, the reach of the internet in many countries remains limited due to lack of network access, power outages, and other inhibiting factors. In order to help close this connectivity gap, American Tower leverages its extensive communications infrastructure to build Digital Villages in select markets where the need is the greatest, including India, Nigeria, Ghana, Uganda, and Mexico.
American Tower's Digital Villages are computer-equipped kiosks that use an uninterrupted power supply and broadband connection from the company's nearby sites to provide communities with free online education in Information, Communications, and Technology (ICT).
To date, more than 60,000 individuals have completed coursework through the Digital Villages, which has provided local residents with opportunities to capitalize on the economic benefits of broadband connectivity and ICT know-how.
In the near future, American Tower intends to expand its Digital Villages program across several other markets and add additional services as part of its continuing commitment to help bridge the global digital divide.
Prologis, Inc.: Creating Pathways to Opportunity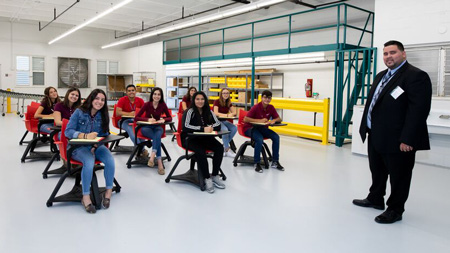 Prologis, Inc. (NYSE: PLD) is a multinational logistics REIT with a portfolio consisting of 965 million square feet in 19 countries and headquartered in San Francisco, California. Named the top real estate company on the 2020 Global 100 Most Sustainable Corporations in the World List, Prologis considers ESG to be core to its business and is continually looking for ways to invest in innovative sustainability initiatives that create value for its stakeholders and its business.
In an ongoing effort to deliver customer-led talent solutions and help meet the growing demand for labor in the logistics industry, Prologis launched the Community Workforce Initiative (CWI) in 2018, which prioritizes practical foundational skills, such as English language skills, math, and digital literacy, as well as technical skills and frontline supervisor training.
CWI began in Los Angeles through a partnership with EXP, a nonprofit workforce development organization. CWI expanded to Miami, where the company maintains a unique virtual warehouse and 3D forklift simulators, as well as five additional markets throughout 2019. Prologis strives to understand unique, local customer and community needs, as well as labor markets and existing nonprofit organizations, to ensure partnerships are strategic and supported by a broader ecosystem of education and workforce providers.
To date, more than 920 individuals have either completed or are currently enrolled in a Prologis CWI program, and a majority of recent Chicago graduates received job offers to join a Prologis customer. By exposing high school students and adults to opportunities in the logistics industry, CWI aims to create a sustainable pathway to employment and improved mobility across the logistics industry. Looking ahead, Prologis is working to train 25,000 individuals over the next 5 years through existing and new local programs, as well as a Prologis-branded online curriculum.
Ventas, Inc.: Investing in Employee Health and Safety

Ventas, Inc. (NYSE: VTR) operates at the intersection of health care and real estate as a premier health care REIT with approximately 1,200 properties in its current portfolio.
The company has been recognized by the Dow Jones Sustainability World Index and GRESB for a range of integrated ESG efforts and targets that are structured around three strategic pillars: planet, performance, and people. Recently, in order to create the greatest impact in its ESG efforts, Ventas mapped its material issues to the UN Sustainable Development Goals (SDGs), with its top material issue, talent retention and attraction, specifically aligning to three relevant goals: SDG 3, Good Health and Well-Being; SDG 8, Decent Work and Economic Growth; and, SDG 10, Reduced Inequalities.
Ventas believes that "every employee has the right to a safe and happy workplace" and that its people are its greatest assets. To enhance the employee health experience at Ventas, the company has set a goal and obtained third-party verification and assurance around providing employees with an industry-leading health benefits package, which, in 2018, was valued at 50% higher than the benchmark. To further foster a culture of employee safety, the company has set an annual target to achieve zero lost-time injuries, which it has successfully achieved in 2019 and through the first quarter of 2020.
Comprehensive benefits, remaining responsive to employee feedback, and investing in safety has contributed to high levels of employee satisfaction and engagement. In 2019, Ventas' employee voluntary turnover rate was significantly below the current industry average, and employee engagement scores consistently remained above the 75th percentile benchmark.
Equity Residential: Healthy Employees Deliver Better Service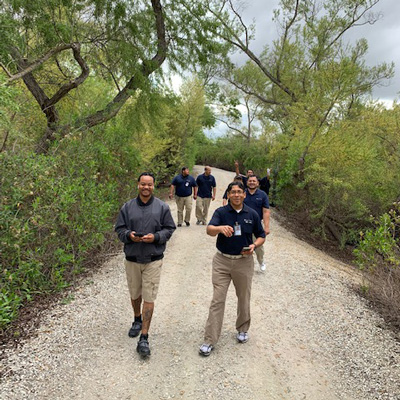 Equity Residential (NYSE: EQR) is a publicly traded owner and operator of apartments, with ownership of and investments in 309 properties consisting of 79,962 apartment units located in urban and high-density suburban markets.
Equity Residential has been recognized by GRESB as a Listed Sector Leader and by Nareit as a Leader in the Light award winner due to its holistic ESG initiatives that work to create communities where everyone from residents to employees thrive.
Following a steady rise in employee health expenses over several years, Equity Residential began investing in employee engagement initiatives that centered around access to and education about the benefits of preventative health care.
In 2012, Equity Residential partnered with Vitality, a fully integrated global wellness program designed to engage, encourage, and reward employees on their personal wellness journey. With Vitality, employee healthcare premiums are linked to participation in wellness activities, with the biggest premium savings available to those who achieve the highest wellness level by completing wellness screenings, creating healthy goals, and/or participating in online learning and fitness sessions. The ability to shop in Vitality's online mall with earned points is an added bonus.
For employees, Equity Residential's long-standing commitment to covering 100% of employee preventative care and instituting the Vitality wellness program has made proactive personal health care more accessible. As a result of these measures, Equity Residential has experienced cost savings through year-over-year reductions in medical pharmacy claims and progressive decreases in claim severity, most recently experiencing a 19% reduction for 2019. Employees have also experienced health care premiums below market norms and a mindset shift in being more proactive about their health and well-being. When employees are healthy and feel good, it positively impacts their ability to deliver an exceptional customer experience and contributes to creating communities where people thrive.
Brixmor Property Group, Inc.: Diversity Through Engagement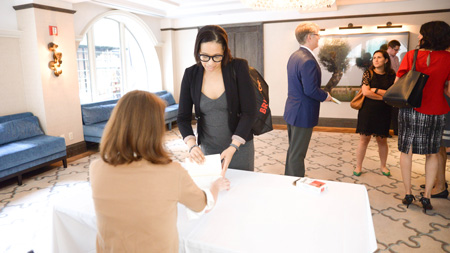 Brixmor Property Group, Inc. (NYSE: BRX) operates a national portfolio of 403 open-air shopping centers consisting of approximately 71 million square feet of prime retail space in established trade areas.
Through its ongoing environmental, social responsibility, and governance commitments, Brixmor has developed robust diversity and inclusion initiatives that are embedded across all aspects of the business and within its overarching corporate responsibility strategy and goals.
Brixmor uses a multipronged approach to promote diversity and inclusion at the company.
Female representation has been prioritized, with senior vice president representation having recently increased from 25% to 33% and at the board level from 11% to 33%. The company assesses gender pay annually, across all levels. There is no gap at the senior level, and in the last three years, the company has eliminated the gap at the executive level.
Diversity initiatives have been integral to Brixmor's employee engagement efforts. Each year, all employees recite together and sign a pledge committing to promote a culture of excellence and inclusion, and, by mid-2019, 100% of the company's employees were trained in diversity, inclusion, and anti-harassment.
The company also works to bring different perspectives, ideas, and opportunities to employees across the organization through TED-style Big Brain days including Q&A sessions with the speakers, paid professional and personal development opportunities, book clubs, and twice-annual Board of Director "lunch and learns." These efforts have contributed to high rates of employee satisfaction at the company. In the most recent survey, 96% of employee survey participants expressed satisfaction with Brixmor's culture.
Duke Realty Corp.: Companywide Diversity Program Delivers Real Results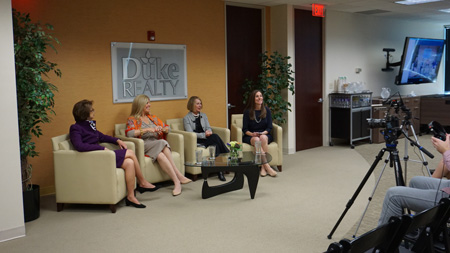 Duke Realty Corp. (NYSE: DRE) is an owner, developer, and manager of logistics properties, including 155 million rentable square feet of high-quality assets in 20 major U.S. distribution markets.
Duke Realty's corporate responsibility mission statement emphasizes organizational practices that drive continuous improvement across all aspects of environmental, social, and corporate governance (ESG). For example, the company's diversity and inclusion commitments and programs, which have long been a priority for Duke Realty, have been recently refreshed by current leadership and through ESG goal-setting efforts.
In 2019, Duke Realty made several impactful commitments to leading global diversity and inclusion efforts, including:
Duke Realty's Chairman and Chief Executive Officer (CEO), James B. (Jim) Connor, became the first REIT CEO to sign the CEO Action for Diversity and Inclusion pledge;
Through one of its board members, the company became involved with Paradigm for Parity, which promotes fair compensation for women; and,
The company recently redefined its goals for the next five years and has aligned its efforts to the UN SDGs, specifically highlighting SDG 5, Achieving Gender Equality, as critically important.
Internally, Duke Realty continues to promote diversity and inclusion through companywide unconscious bias training, guidelines that require the consideration of diverse candidates when recruiting and hiring for any open position, and an Executive Mentorship program focused on female and minority associates. As a result of its diversity and inclusion commitments and initiatives, women and minorities made up nearly one-third of all company hires and 67% of top management hires in 2019. In addition, 55% of women involved in the Executive Mentorship program in the past four years have received promotions. While involved in the program, several mentored associates were inspired to establish a Women's Networking Program that has garnered participation from men and women across the company.
2019 Case Studies
Hersha Hospitality Trust: Achieving the Triple Bottom Line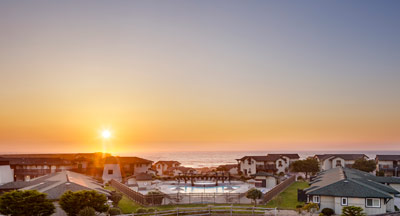 Hersha Hospitality Trust (NYSE: HT) takes a diligent approach to pursuing the triple bottom line, which defines business success in terms of financial, environmental, and social performance, outcomes and impacts. Hersha's environmental and social initiatives, housed under its EarthView Program, are guided by the company's core value, "hearts that serve."
Capitalizing on the company's commitment to social purpose, Hersha's employees have volunteered over 14,200 hours in their local communities since 2015. Globally, Hersha takes action to improve access towater in communities that need it most, leveraging the company's $11 million in energy cost-savings, and sales from its innovative Earthview water bottle program, to fund its global programs.
In 2018, through the EarthView Water Program, Hersha provided clean water to 1,700 people for 21 years. Hersha has observed that the impacts of clean water access include increased access to education, improved economic opportunity, decreased health risks, and new agricultural possibilities.
Hersha's actions offer lasting value for the REIT as well.

Since formalizing its sustainability commitments and taking action against its values, Hersha has seen an increase in customer satisfaction rates, new talent attraction and retention, and number of bids won.
Historically, structured and consistent tenant engagement around leading sustainability practices has resulted in an energy savings of 9% to 10% for commercial properties.
JBG Smith: Placemaking as a Strategy for Tenant Engagement and Community Wellbeing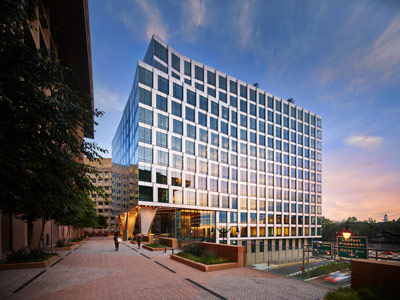 JBG SMITH (NYSE: JBGS), a leading owner and developer of high-quality, mixed-use properties in the Washington, D.C. market, leverages the philosophy of placemaking to generate value and positive impact in every community in which it operates. The REIT's goal is to create places that address the needs of its tenants, residents, and visitors, as well as encourage environmental sustainability and community health and wellbeing.
For JBG SMITH, placemaking begins with a robust stakeholder engagement process, including "town hall-style" neighborhood meetings, surveys, and focus groups, in which prospective tenants and community members share their ideas, concerns, and commitments. The outcome of these engagements inform the design, aesthetic, and business approach that JBG SMITH incorporates in its developments, such as prioritizing theinclusion of local companies, developing public parks and green spaces, and implementing targeted economic revitalization strategies.
For example, in JBG SMITH's North End Shaw developments, 72% of the total retail tenant mix is represented by locally owned and operated businesses, and 24% of the mix is owned by women and minority-owned businesses.
In National Landing, a multi-use, urban-transit oriented development, tenants are encouraged to walk to work and community members engage with tenants in retail establishments and green spaces. In turn, JBG SMITH has observed the following environmental and social impacts:
Less traffic congestion and decreased emissions generated by employee commuting;
Improvement in reported rates of tenant health and wellbeing; and
Green building certifications have been attained for over two-thirds (68%) of the buildings in National Landing.
AvalonBay Communities: Investing in Employees at All Levels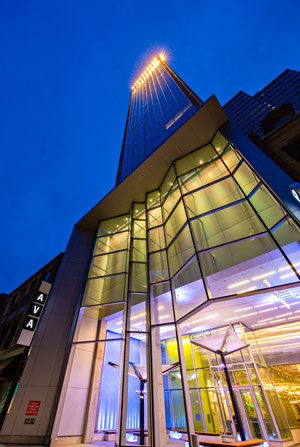 AvalonBay (NYSE: AVB) employs over 3,000 individuals and has made commitments to continuously support the professional development and career advancement of employees at all levels of the organization.
One initiative, designed to support the professional growth of employees at the associate level, is AvalonBay University.
AvalonBay University is a technical, management and compliance training platform that offers over 500 online and classroom courses.
In the 2018 reporting cycle, AvalonBay reported that 60,991 hours of training had been completed through the university, which equates to approximately 19.7 hours per associate staff member.

Prologis: Community Workforce Initiative Enhances Pipeline of Skilled Labor and Supports Local Communities
Prologis (NYSE: PLD) the largest global logistics REIT, leases distribution facilities to 5,100 customers in 19 countries across four continents. As an extension of its commitment to deliver superior customer service while strengthening the places where it lives and works, Prologis launched its Community Workforce Initiative (CWI) in 2018.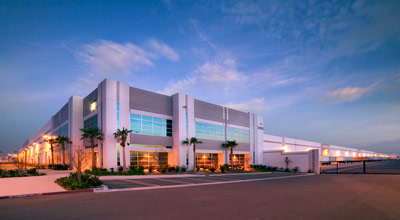 CWI collaborates with local workforce development organizations, nonprofits and schools to offer individuals interested in careers in logistics, distribution and transportation the following opportunities:
Mentorships
Skills training
Internships
Job placements
Through CWI, Prologis is working with local partners on several initiatives. One initiative, in partnership with nonprofit EXP, aims to place over 150 high school students, from the Los Angeles and Long Beach area, in internships with logistics and transportation companies. The company is also launching the Prologis Trade and Logistics Lab in Miami, where more than 300 high school students will be offered experiential learning opportunities and internships. In Chicago, Prologis and the Quad County Urban League recently completed its first three-week program to prepare candidates with hands-on training for positions in material handling, inventory management, logistics, and customer service. Students in these programs receive job skills training and career guidance from industry experts.
Prologis' commitment to local community development has lasting value:
Investing in a skilled workforce will enable the company's customers to address labor shortage issues and expand their talent pipelines.
Development of career opportunities supports long-term economic growth in the communities where Prologis operates.

Equity Residential: Customized and Progressive Employee Development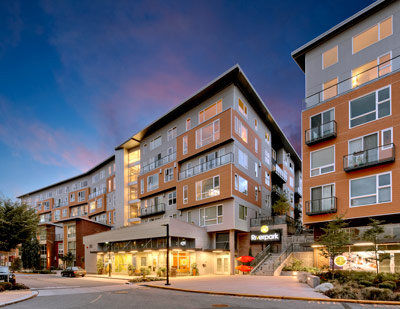 Equity Residential (NYSE: EQR) creates workplace environments across its 310 properties where employees can constantly learn and grow.
To support this objective, Equity Residential provides specialized, progressive career development programs to its employees, including:
The LEAD program, available to Equity Residential's managers since 1999, which focuses on customized leadership training and career growth planning;
The LEAD Renew program, which is designed to build knowledge and sharpen the skills of employees later in their careers;
The Ignite program, which offers tools to guide employees at the start of their career;
The Accelerate program, which is a cross-functional professional development program designed to support employees across all levels
of the organization; and
Women in Leadership training sessions that help female employees capitalize on their strengths and overcome constraints.
Equity Residential also offers small-group and one-on-one coaching opportunities, and actively seeks feedback and recommendations from employees through annual surveys.
These leading employee development practices have had lasting impact – Equity Residential has some of the highest employee engagement and industry retention rates and has developed a pipeline of leadership within the company.
American Tower Corporation: Hire Good People and Empower Them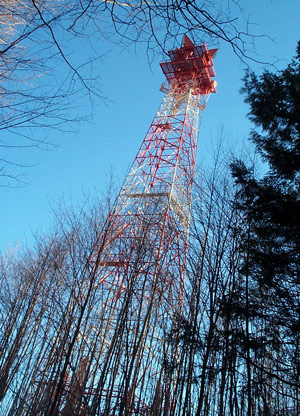 American Tower Corporation (NYSE: AMT), a global provider of wireless communications infrastructure, has a portfolio of over 170,000 multitenant communications sites and over 5,000 employees across five continents and 17 countries.
To best serve the needs of its diverse global workforce, American Tower sets the objective to hire good people and position them for professional success by investing in their development through a variety of programs that address business needs and align with the company's strategy:
Foundational training and learning plans for new employees, which provide courses about the company and diversity and inclusion training;
Compliance training for all new employees, including the ATC Code of Ethics and Business Conduct and Security Essentials courses;
Courses for leadership development, access to the Harvard ManageMentor program, and other educational resources for all managers with direct reports;
The American Tower Development Center, which offers over 1,000 online learning courses in five languages, and Rosetta Stone language training programs; and
Customized job-specific trainings and sponsorship to attend relevant externals trainings.
Finally, the company regularly engages its employees through biennial company-wide surveys, town hall meetings, "Ask the Chairman" communications, and team meetings, and adjusts its initiatives as needed based on the feedback from these engagements. American Tower believes, through development resources and engagement opportunities, its people are positioned for success.
Extra Space Storage: Workforce-Relevant Education for Employees
Extra Space Storage Inc. (NYSE: EXR) owns and operates more than 1,700 self-storage properties nationwide and has made a commitment to the personal success of its team members.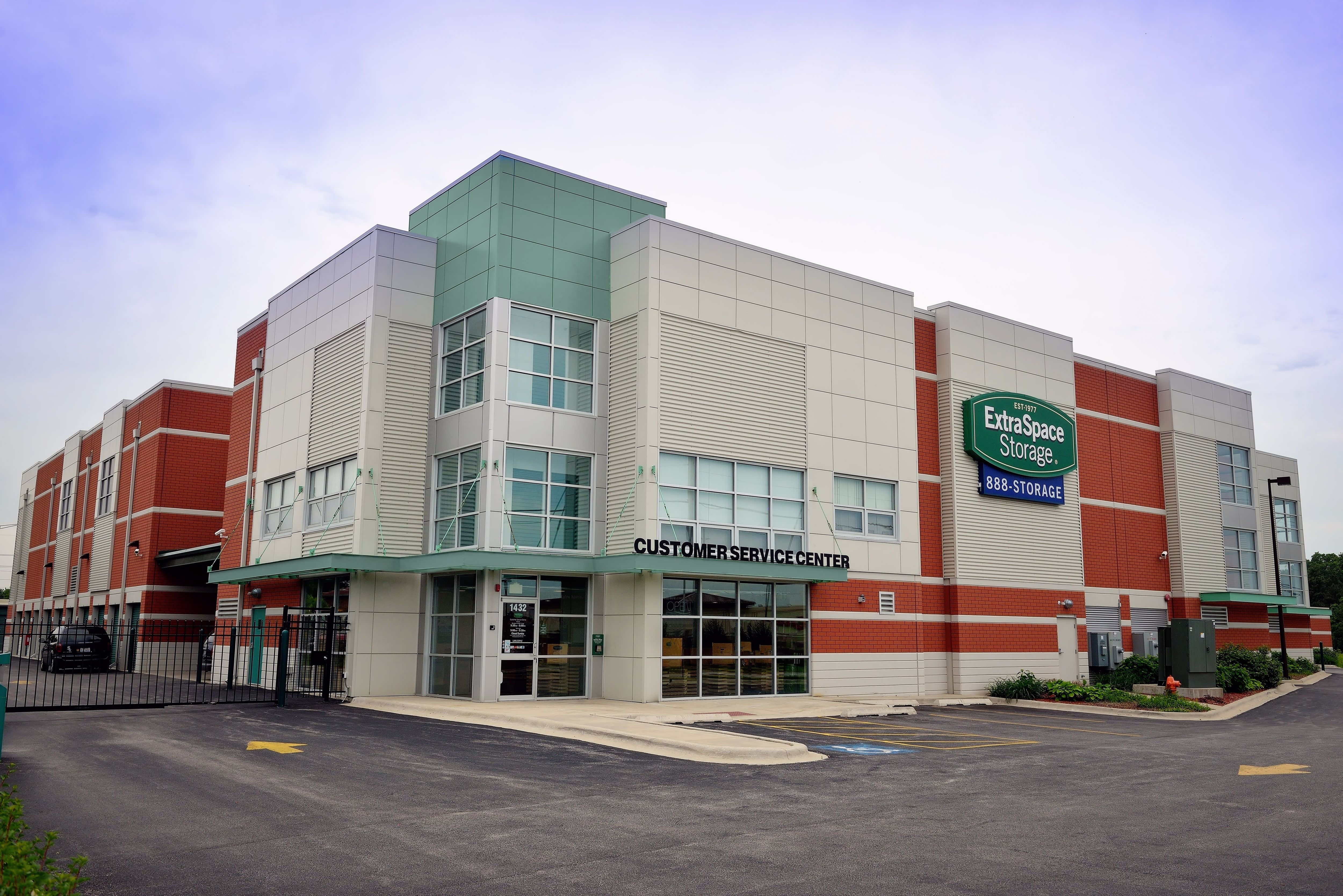 The REIT partnered with Western Governors University (WGU) on an education program to help employees earn bachelor's degrees. WGU, a nonprofit established more than 20 years ago by a consortium of U.S. governors, aims to expand access to affordable higher education online.
A joint scholarship program between Extra Space and WGU offers up to $2,500 per year for employees to take WGU business and IT courses. Extra Space likes the partnership because WGU tests on the ability to demonstrate skills and knowledge that employers deem career-critical. Ensuring that its employee education program teaches workforce-relevant courses is central to Extra Space's philosophy on success.
Forbes magazine ranked Extra Space #194 on its America's Best Midsize Employers 2019 list. The REIT's properties comprise approximately 1.2 million units and 134 million square feet of rentable space.