Content

Message from the President

More than ever, individuals are responsible for their own retirement planning, with defined contribution 401(k)s and Individual Retirement Accounts accounting for the majority of the $18 trillion retirement savings marketplace. Among these retirement savers, target date funds are becoming increasingly popular investment products and, as the story in this issue reports, new research from Wilshire Associates introduced this week points to an important role for REITs in these funds.

Target date funds build and manage investment portfolios that are based on the year in which the investor plans to retire with the goal of growing the investor's nest egg over the targeted investment horizon. As the years pass, the funds automatically balance the mix of securities in the portfolio, shifting from a higher-growth, higher-risk exposure to equities to a higher-income, lower-risk exposure to fixed income investments as the investor approaches and enters retirement.

Wilshire's research shows that a target date fund portfolio including U.S. REITs would have produced an ending portfolio value nearly 10 percent higher than a portfolio without REITs over the 35-year period from 1976 through 2010. Additionally, the inclusion of REITs in the portfolio – in allocations ranging from 16 percent for investors with a 40-year investment horizon to 7 percent for investors at retirement – significantly reduced the portfolio's risk.

NAREIT and Wilshire are actively taking this message to target date fund providers through conference presentations and direct meetings, including meetings with the three largest target date fund firms: Fidelity, T. Rowe Price and Vanguard. Additionally, we are communicating it through the media, as today's story in Pensions & Investments illustrates.

Over the next decade, target date funds are expected to account for the vast majority of 401(k) plan assets, and the retirement security of millions will depend on their performance. Wilshire's research makes it clear REITs can help deliver what retirement savers and target date fund sponsors are seeking.








Steven A. Wechsler
President and CEO

 
Wilshire Research Released − REITs Increase Returns and Reduce Risk for Retirement Savings

NAREIT released today new research by Wilshire Associates helping target date fund (TDF) managers to develop more effective 401(k) and other retirement portfolios. "It's time for target date funds to take a closer look at REITs," said Cleo C. Chang, managing director and head of investment research for Wilshire Funds Management, who conducted the research. "They're a triple play asset class, providing income, capital appreciation and inflation protection."

TDFs are popular investment products designed to simplify 401(k) or IRA portfolio planning for millions of Americans now responsible for their own retirement saving and investment. Over the next decade, the vast majority of retirement assets are expected to be invested in TDFs and other asset allocation products. One of the unique attributes of TDFs is the periodic adjustment of asset allocations over time, driven by the glide path, to reflect the decreasing risk tolerance of investors as they approach and then enter their retirement years.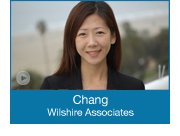 To evaluate the appropriate role of REITs and listed real estate securities in the glide path asset allocations of TDFs, Wilshire constructed two sets of portfolios over different investment horizons utilizing both mean-variance optimization (MVO) and a variant of MVO called surplus optimization. According to Wilshire, surplus optimization offers a better way to allocate assets for investors near or already in retirement because of their shorter investment horizons, greater clarity of living expenses and life expectancy, and a lower tolerance for risk. Using both methodologies, Wilshire found that retirement portfolios constructed with REITs appreciably outperform those without REITs while reducing the level of risk. Based on Wilshire's outlook for expected future investment returns, optimal allocations to U.S. REITs using surplus optimization range from about nine percent for investment horizons of five to 10 years to 16 percent for investment horizons of up to 40 years.

Wilshire found that a TDF portfolio including U.S. REITs would have produced an ending portfolio value nearly 10 percent higher than a portfolio without REITs over the 35-year period from 1976 through 2010, while also reducing risk. A $10,000 initial portfolio using REITs would have generated $322,279 in retirement savings over 35 years, or $28,634 more than a portfolio without REITs. The improvement owes to REITs' dividends, capital appreciation, inflation protection, and moderate correlation over time with other assets invested in a well-diversified portfolio.

"A well-designed glide path is essential to accommodate the changing levels of risk investors may choose to tolerate throughout their careers and into retirement," said Michael Grupe, executive vice president for research & investor outreach at NAREIT. "The Wilshire analysis demonstrates that an allocation to U.S. or global listed REITs and real estate securities increases the expected long-term investment performance and diversification benefits of a retirement savings and investment portfolio, including those of target date funds."

The full Wilshire research report on target date funds is available at www.REIT.com/TargetDate.

(Contact: Ron Kuykendall at rkuykendall@nareit.com)

 
House Passes Key Derivatives Bills

The House of Representatives last week passed two bills that would amend the derivatives reform provisions of the Dodd-Frank Act to provide end-user protections.

By a vote of 370-24, the House passed H.R. 2682, the Business Risk Mitigation and Stabilization Act, which would ensure that the statute is consistent with the original Congressional intent that commercial end-users should not be subjected to margin requirements on the non-cleared swaps they use to manage business risk. This effort has long been a priority of NAREIT and its partners in the Coalition for Derivatives End-Users and could address a concern of real estate property companies that use derivatives to manage business risk. In particular, it could address the primary concern that NAREIT and other real estate groups discussed with the Federal banking regulators during a briefing on Nov. 30, 2011.

By a vote of 357-36, the House also passed H.R. 2779, a bill that would exempt inter-affiliate swaps from being subjected to the same regulations as swaps between two unaffiliated counterparties.

NAREIT joined with the Coalition for Derivatives End-Users in sending a letter to the House urging the passage of these bills, as well as H.R. 2586, the Swap Execution Facility Clarification Act, which may be considered at a later date. Among other things, this third bill would ensure end-users are able to exercise their best business judgment when selecting swap counterparties.

(Contact: Kirk Freeman at kfreeman@nareit.com)

 
Investor Outreach Team Active in March in Northeast
NAREIT's Investor Outreach team was on the road in March, making separate trips to New York and Boston and visiting with a diverse range of 49 institutional investors controlling more than a combined $18 trillion in assets. The 49 meetings were held with organizations across all targeted investment cohorts, including: 13 with prominent domestic and international pension, retirement and sovereign wealth fund plan sponsors representing more than $108 billion in assets; six with investment consultants with assets under advisement of more than $6 trillion; and 25 with investment managers sponsoring global and domestic products for the institutional and retail investor markets and representing close to $11 trillion in assets under management.



As with last month, two important pieces of new research were highlighted during the March meetings. The first, prepared by NAREIT, demonstrates that the correlation of REIT returns with returns from the broader stock market decrease as the investment horizon lengthens; whereas the correlation of returns from non-real estate industries with returns from the broader stock market increase as the investment horizon lengthens. These divergent patterns demonstrate that real estate equities are a better source of diversification in the equity allocation of long-term retirement portfolios than are equities from other industries.

The second was research NAREIT sponsored with Wilshire Associates on the role of U.S. REITs and global listed real estate securities within target date funds, the most rapidly growing investment products in most 401(k) accounts and other tax-deferred savings plans. According to the Wilshire analysis, target date funds should include REIT allocations of between 5 percent and 15 percent. Both the internal and Wilshire research generated great interest, particularly among organizations offering asset allocation products, such as target date and target risk funds.



Since the beginning of 2012, NAREIT has conducted 113 meetings with many of the largest and most influential investment organizations within the institutional investment marketplace. Collectively, these entities represent over $25 trillion in assets under management or advisement.

During March, NAREIT was active on the pension and retirement plan conference circuit as well, attending seven events and speaking at two.

Michael Grupe, NAREIT's executive vice president for research and investor outreach, delivered a presentation on the diversification benefits of global real estate investments within a client's investment portfolio at the Second Annual Financial Advisor/Private Wealth Innovative Real Estate Strategies Conference in Orlando, Fla. The event brought together approximately 150 readers of Financial Advisor Magazine and Private Wealth Magazine, including financial advisors, registered investment advisors (RIAs), independent and wirehouse representatives, private bankers, wealth advisors, trust officers and family office advisors.



In addition, Calvin Schnure, NAREIT's vice president for research and industry information, spoke at the ING Investment Management Conference in Scottsdale, Arizona. Nearly 100 of ING IM's top-producing financial advisors attended the conference. Schnure's talk, "Equity Real Estate Investment through the Public Markets," covered how three attributes of REITs – performance, income and diversification – can enhance the financial advisors' client portfolios. Schnure also discussed how recent improvements in the macroeconomic environment are likely to support further recovery in commercial property markets.

Finally, in conjunction with our efforts to increase the level of investment in REITs by public sector pension plans, NAREIT has expanded its conference agenda to include membership and participation in a number of national and state associations representing the interests of public sector pension and retirement plans. For example, Meredith Despins, NAREIT's vice president of investment affairs and investor education, participated in the California Association of Public Retirement Systems (CALAPRS) 2012 General Assembly. Delegates to the event included trustees and pension staffs from 34 of California's state, county and municipal retirement systems. Despins also visited TEXPERS, the Texas Association of Public Employee Retirement Systems (TEXPERS), a voluntary non-profit association that provides education and legislative advisory services to the Trustees, administrators, professional service providers and employee groups that manage the retirement money of police, fire firefighters, municipal and district employees in cities across the state.

(Contact: Kurt Walten at kwalten@nareit.com)

 
NAREIT's Leader in the Light Working Forum Only Three Weeks Away

NAREIT corporate members are encouraged to attend NAREIT's second annual Leader in the Light Working Forum. The event will be held April 23 - 24 in the Dallas office of RealFoundations, a management consulting firm that is actively assisting NAREIT to enhance the Leader in the Light program's framework.

Since 2005, NAREIT's Leader in the Light award program has honored NAREIT member companies that have demonstrated superior and sustained energy use practices and sustainability initiatives. In recent years, NAREIT has been involved in an advisory capacity with the Global Real Estate Sustainability Benchmark (GRESB) survey, a science-based benchmark to measure the environmental performance of property portfolios based on an annual survey produced by the GRESB Foundation.

With the GRESB initiative backed by more than 30 of the world's largest institutional investors, representing over $1.7 trillion in assets under management (including APG Asset Management, Aviva Investors, PGGM Investments and others), together with leading academics and industry bodies, NAREIT is evaluating taking a more active role in helping to increase the visibility of the upcoming 2012 GRESB survey.

An integral element of the upcoming Leader in the Light Working Forum will be for NAREIT corporate members to evaluate whether NAREIT's Leader in the Light award program should be more integrated and aligned with the GRESB platform; and, if so, whether a NAREIT "Sustainability Committee" would be helpful to the assessment of future activities.

Visit the Leader in the Light home page on REIT.com to learn more about the event and register online.

(Contact: Sheldon Groner at sgroner@nareit.com)

 
REIT.com Videos: REITWise 2012
REIT.com had the opportunity to interview a number of leading practitioners and investors at REITWise 2012®: NAREIT's Law, Accounting & Finance Conference in Hollywood, Fla., to hear their thoughts on some of the most important issues currently facing REITs and the commercial real estate industry. Be sure to visit REIT.com in the weeks to come for more insights from REITWise 2012.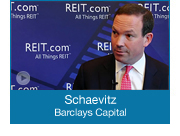 As capital flows into REITs, they're preparing to "start playing offense again," according to Scott Schaevitz, chairman of Americas real estate investment banking with Barclays Capital. The combination of an improving macroeconomic environment and strong real estate fundamentals has attracted new investment in the industry this year. "The flow of funds has been very strong," Schaevitz said.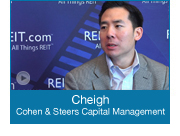 REIT returns are becoming more volatile as REITs' access to capital grows, says Jon Cheigh, portfolio manager with Cohen & Steers Capital Management. "People will look at the volatility at the margin of REITs being higher than 10 years ago," he said. "Frankly, that's a little bit of a consequence to having all of this access to capital. That's part of being part of the global capital market."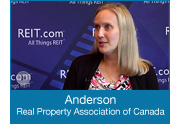 REIT chief financial officers need to begin preparing early for convergence with the International Financial Reporting Standards, says Nancy Anderson, vice president of financial reporting and chief financial officer of the Real Property Association of Canada. CFOs will have to make a lot of decisions in the run-up to the convergence, she says.


(Contact: Matt Bechard at mbechard@nareit.com)


 
REITWeek 2012 Moves to New Venue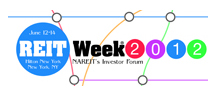 REITWeek 2012®: NAREIT's Investor Forum® will be held June 12 - 14, 2012 at the Hilton New York in New York City. Please note the new venue.

REITWeek brings the largest concentration of REIT management teams into one location, presenting attendees with the ability to evaluate opportunities, identify possible trends, and hear first-hand from REIT executives about their latest company developments.

Thousands will converge to hear more than 100 REIT management teams provide updates and projections that will help you identify important company, sector and market information.

REITWeek is an invitation-only event for NAREIT corporate members and institutional investors. To attend this complimentary event, corporate members may register via fast-track registration. All institutional investors need to first qualify by filling out NAREIT's "Request an Invitation" form. For complimentary attendance, all attendees must be qualified by NAREIT and registered prior to the event. Those who qualify and register on-site will be required to pay an on-site registration fee.

In the coming weeks, the REITWeek website will expand to provide individual company presentation schedules and details about the event. Please check back often for more information on REITWeek 2012: NAREIT's Investor Forum.

(Contact: Afia Nyarko at anyarko@nareit.com)

 
NAREIT Participates in ULI Survey Consensus Report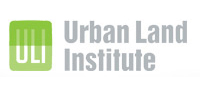 Calvin Schnure, NAREIT's vice president for research and industry information, contributes to the Urban Land Institute's inaugural survey of commercial real estate conditions. Schnure was among the 38 leading real estate economists and analysts who participated in the ULI survey consensus report. Participants anticipated that broad improvements in the overall economy and labor markets will support significant gains in commercial real estate markets over the next three years.

Schnure said that the overall economy continues to gather momentum, and jobs growth has stepped up in the past six months. However, he added that the progress has been gradual. "The economy is still fighting headwinds from the mortgage crisis and the damage done to consumer and business confidence, but we expect momentum to pick up in 2012 and 2013."

When it comes to specific sectors, Schnure said that the multifamily sector will continue to benefit from the pent-up demand of young households that doubled-up with family or other housemates in recent years. "The upturn in the job market will prompt many of these individuals and young couples to look for a place of their own."

"Recent increases in office employment will help bring down office vacancy rates, but this sector still has quite a ways to go," said Schnure. "Consumer confidence is improving steadily, and retail sales are tracking the upturn in hiring. The recovery to date in the retail sector varies quite a bit by location though."

(Contact: Calvin Schnure at cschnure@nareit.com)