Content

Message from the President

A decade ago, there were only a dozen countries with REITs. With last week's addition of India, 31 countries around the world now have REIT regimes in place. These include both developed and emerging markets.

As the number of REIT markets has grown through global expansion, the variation in REIT rules has lessened. NAREIT and its partners in the Real Estate Equity Securitization Alliance (REESA) have made this convergence one of their top objectives. This encourages cross-border investment in individual REITs. Furthermore, convergence enables investment firms to build out a more robust complement of investment options.

In addition to face-to-face meetings with investors and regulatory officials around the globe, NAREIT facilitates the adoption of REITs internationally through the FTSE EPRA/NAREIT Global Real Estate Index. The index, which covers approximately 450 real estate companies worldwide, has an equity market capitalization of $1.3 trillion, with about 70 percent representing REITs around the world and 45 percent representing U.S. REITs. Increasingly, global REIT and real estate investment mandates are being benchmarked to the index.

The global spread of REITs in countries such as India provides further proof of the enduring appeal of the REIT approach to real estate investment. NAREIT and the members of REESA will continue to tell that story in all corners of the world.








Steven A. Wechsler
President and CEO
India Approves REITs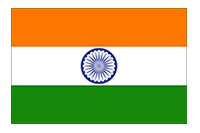 The Indian government last week approved the finalization of the rules for real estate investment trusts in the country.

The rules issued by the Securities and Exchange Board of India closely hew to U.S. REITs. Notably, Indian REITs will be required to distribute at least 90 percent of net distributable cash flows to investors at least once every six months. At least 80 percent of the value of Indian REITs' assets must come from properties that are generating revenue.

To be listed on a stock exchange, the assets owned or proposed to be owned by the REIT should be valued at a minimum of 5 billion rupees (approximately $80 million).

(Contact: Tony Edwards at tedwards@nareit.com)
NAREIT Comments on Real Property Definition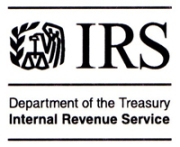 NAREIT submitted comments last week to the Internal Revenue Service (IRS) regarding its proposed regulations to clarify the definition of real property for purposes of certain REIT provisions.

As part of its feedback to the IRS, NAREIT recommended that the proposed regulations eliminate the use of the terms "active" or "passive" in connection with whether an asset is real property. Additionally, NAREIT recommended that the IRS and Treasury Department clarify that whether an asset is designed to be removed or to remain in place indefinitely means whether it is expected to last into the foreseeable future and so long as the distinct asset's expected economic useful life.

NAREIT requested to speak at a hearing on the proposed regulations on Sept. 18.


(Contact: Dara Bernstein at dbernstein@nareit.com)
NAREIT PNLR Council Responds to FINRA Proposal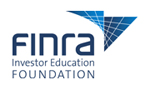 NAREIT last week submitted comments to the Securities and Exchange Commission (SEC) regarding a proposed rule change relating to per-share estimated valuations for public, non-listed REITs (PNLR).

In a letter to the SEC, the NAREIT PNLR Council expressed support for the Financial Industry Regulatory Authority's (FINRA) proposal to amend Rules 2310 and 2340 relating to per share estimated valuations for unlisted direct participation programs and REIT securities (SR-FINRA 2014-006).

The council noted that the final version of FINRA's proposal "provides greater flexibility in deriving valuations and includes an 18-month transition period affording PNLR sponsors an adequate time frame to adapt their systems, internal controls, due diligence procedures, legal documentation and investor educational materials."

(Contact: Victoria Rostow at vrostow@nareit.com)
REIT.com Video: Demand Outpacing New Supply of Residential Space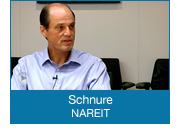 In the latest edition of Fundamentally Speaking, Calvin Schnure, NAREIT's vice president for research and industry information, discussed some of the latest developments in the residential REIT sector.

Schnure attributed the strong performance of residential REITs in 2014 to a growing economy. He noted that solid earnings in the second quarter indicate the sector's performance is living up to expectations in terms of funds from operation and same store net operating income. Fundamentals such as rising occupancy rates and rent growth are driving that performance, according to Schnure.

"Many of the [residential] REITs raised their guidance for 2014 and for 2015," Schnure commented. "The people who are operating these apartments see good demand out there. They're very comfortable with the outlook."

CLICK HERE for more of Schnure's interview with REIT.com.

(Contact: Calvin Schnure at cschnure@nareit.com)
| | |
| --- | --- |
| Follow us on:   | REIT.com RSS Feeds:   |