Content

Message from the President

Economic issues clearly will be center-stage in discussions at the upcoming Republican and Democratic National Conventions, and representatives of NAREIT and other national real estate organizations will be active participants in these discussions to ensure that the policymakers and others attending these important events fully understand the vital role that real estate plays in our economy.

To help provide a focus for this issue, NAREIT is joining with the Real Estate Roundtable and other industry organizations to sponsor two real estate policy forums – one at the Republican National Convention in Tampa on Aug. 28 and a second at the Democratic National Convention in Charlotte on Sept. 5. Each of these one-hour forums will include panel discussions featuring Members of Congress, representatives of think tanks and real estate industry leaders, followed by audience Q&A periods. The panelists will explore a range of subjects, from the role of real estate in job creation to the importance of reducing barriers to international real estate investment to support the industry's growth.

Participants in the Tampa event will include Georgia Senator Johnny Isakson and Ohio Representative Mike Turner. To broaden the audiences for these conversations beyond the policymakers and media representatives who will attend the forums, the events also will be webcast.

Real estate is a critical engine of the U.S. economy that creates and supports approximately nine million jobs, and a healthy, growing real estate sector will be vital to a robust national economic recovery. NAREIT will be working throughout both of the upcoming conventions to communicate this fundamental message.








Steven A. Wechsler
President and CEO

 
Choppy Recovery for Manufacturing, Industrial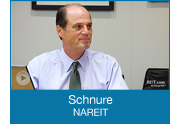 The latest news on the manufacturing and industrial sector was a bit stronger than it had been through the spring. Manufacturing production rose 0.5 percent in July, matching the rise in June, and is 5 percent higher than 12 months ago. Nevertheless, the recovery is not complete, as output remains 5 percent below its pre-recession peak, according to NAREIT Vice President of Research and Industry Information Calvin Schnure. Going forward, the outlook has softened due to the weakening global economy, but will get some support from economic fundamentals, including moderately lean manufacturing inventories.

Industrial properties also gained ground in the second quarter with rising occupancy rates, while rent growth decelerated. The supply pipeline of new development is growing. This new supply should not be a problem so long as the U.S. economic recovery regains momentum later this year and early next year.

(Contact: Calvin Schnure at cschnure@nareit.com)
 
NAREIT Joins Partners in Backing EB-5 Regional Centers

NAREIT and its real estate industry partners in the National Real Estate Organizations (NREO) wrote to leadership in the House of Representatives last week urging consideration of legislation to reauthorize the EB-5 Regional Center Program.

EB-5 Regional Centers allow non-U.S. investors to channel investment funds into American businesses and developments. Regional Centers, approved by the U.S. Citizenship and Immigration Service, identify businesses and development opportunities that meet the community's needs. In return, these investors earn visas to live in the United States.

The Senate previously passed a bill sponsored by Sens. Patrick Leahy (D-VT) and Chuck Grassley (R-IA), S. 3245, reauthorizing the program for three years. The program is slated to expire at the end of September.

The letter was sent to House Speaker John Boehner (R-OH), Majority Leader Eric Cantor (R-VA), Minority Leader Nancy Pelosi (D-CA) and Minority Whip Steny Hoyer (D-MD). An identical letter was also sent to the Chairman and Ranking Member of the House Judiciary Committee.

(Contact: Kirk Freeman at kfreeman@nareit.com)
 
Treasury Announces More Steps to Wind Down Fannie and Freddie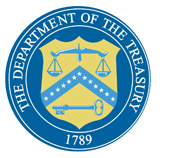 Last week, the Treasury Department revealed more modifications to its Preferred Stock Purchase Agreements (PSPAs) with the Federal Housing Finance Agency (FHFA) intended to help expedite the wind down of Fannie Mae and Freddie Mac.

The modifications include an accelerated wind down of the retained mortgage investment portfolios at the government-sponsored enterprises (GSEs). The portfolios will be wound down at a rate of 15 percent annually, up from the previous rate of 10 percent. The two primary housing GSEs will also be required to remit all of their quarterly profits to the government, which will be swept each quarter, in lieu of the current 10 percent dividend payments made to Treasury on its preferred stock investments required under the current terms of the conservatorship.

Each GSE will also be required to submit an annual report to Treasury, prepared at the direction of their conservator, FHFA, detailing their respective plans to reduce taxpayer exposure to mortgage credit risk.

(Contact: Victoria Rostow at vrostow@nareit.com)
 
2012 Compensation Survey Now Available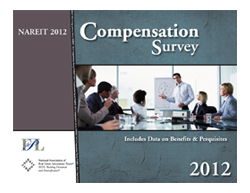 The 2012 NAREIT Compensation Survey features responses from 113 REITs and real estate companies. NAREIT and FPL have been able to compile detailed compensation information for 108 positions, resulting in the largest, most comprehensive survey to date. This year, the survey reports modest gains in executive compensation. Within the survey, you will be able to see compensation by job function, what percent received an increase or decrease, and the percent change in salary.

For more than 18 years, NAREIT has been providing members and the real estate industry with this valued information on compensation for REITs and real estate companies. In particular, this report provides information for three major facets of compensation:
Base salary (2012)
Annual incentive award value (for calendar/fiscal year 2011 and typically paid in 2012)
Long-term incentive award value (for calendar/fiscal year 2011 and commonly granted/awarded in 2012)
Segment comparisons are available for all positions including property sector, total capitalization, and the number of full-time employees. The report also provides informative data on organizational structure and general company and financial information across all respondents.
On an aggregate basis, the 95 participating publicly traded companies represent approximately $617 billion in total capitalization, which is approximately 80 percent of the total capitalization in the publicly traded, U.S. REIT industry, truly making this survey the most comprehensive of its kind.
NAREIT Corporate Members that participated in the survey can purchase additional copies at a significant discount.
(Contact:
Megan Peichel
at mpeichel@nareit.com)
New Real Estate Leader at Georgetown University

Steven A. Wechsler, NAREIT president and CEO, and Mike Grupe, NAREIT executive vice president for Research & Investor Outreach, met this month with Matt Cypher, who recently joined the McDonough School of Business at Georgetown University to lead the school's new real estate initiative. Cypher came to the McDonough School from Invesco Real Estate in Dallas, where he ran the firm's underwriting group for the past eight years.

In recent years, NAREIT has worked with Bob Steers of Cohen and Steers to organize and sponsor the Real Estate Luminaries Series at the McDonough School of Business. Guest speakers at the Luminaries Series have included REIT industry leaders such as Sam Zell, David Simon and Steve Roth. Under Cypher's leadership, the McDonough School plans to expand its real estate curriculum, and NAREIT looks forward to continuing its active support of the program.

(Contact: Michael Grupe at mgrupe@nareit.com)