Content

Message from the President
As noted in an article in this week's edition of NewsBrief, real estate research firm Green Street Advisors published a report last month pointing out that pension plans often miss out by underweighting their allocations to stock exchange-listed Equity REITs.

In making its case, Green Street drew in part from a recent NAREIT-sponsored analysis of the actual performance of actual pension plan investments that was conducted by CEM Benchmarking. Toronto-based CEM Benchmarking is a global, independent provider of objective and accurate benchmarking information related to the performance of large pools of capital, including pension funds, endowments, foundations and sovereign wealth funds.

Notably, among other findings, the CEM study found that when looking at net returns on actual investments made by pension funds between 1998 and 2011, listed Equity REITs outpaced private real estate by 316 basis points, compounded annually.

"While this evidence has been accumulating for quite some time, an exhaustive new study by CEM Benchmarking of real-world investment performance should serve as the nail in the coffin of the crowd that eschews listed REITs," Green Street said.

The recognition of the CEM study by industry stakeholders such as Green Street helps strengthen the message that NAREIT communicates year round to not only defined benefit pension plans, but also to the investment community at large. Through the first 11 months of 2014, the NAREIT Investor Outreach team has conducted more than 400 meetings with investment managers, plan sponsors, consultants and related organizations.

Going forward, NAREIT's Investor Outreach team members will routinely point to research such as the CEM study and Green Street's findings to help illustrate the benefits of the REIT approach to real estate investment.








Steven A. Wechsler
President and CEO
November Productive for Investor Outreach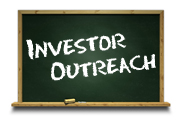 In November, NAREIT's Investor Outreach team held meetings with 28 investment organizations responsible for more than $3 trillion in assets in the institutional investment market. Meetings were held with: seven of the largest global, sovereign wealth, pension and retirement funds representing over $60 billion in assets; two investment consultants overseeing $1 trillion in assets under advisement; and 12 investment managers managing more than $2 trillion in assets within global and domestic strategies for the institutional and retail markets. Another seven meetings were held with other organizations and associations active in the investment management and retirement industry. In addition to these meetings, the outreach team represented the REIT industry by attending three industry events during the month, and at two of these, NAREIT participated as a board member.

Today, competition for real estate investment capital is global, capital sources are more diverse and cross-border investment is growing. Approximately 10 percent of all capital invested in U.S. commercial real estate comes from outside the United States. Latin America and Asia have been the fastest-growing exporters of capital. While less dramatic, investment from countries like Switzerland, Sweden and the Netherlands has increased. Nordic and Middle Eastern sovereign wealth funds have stepped up their cross border investment as well.

While much of the capital entering the U.S. has been for direct property investment, investment in listed real estate is growing. According to a recent survey of global institutional investors published by Hodes & Weill, more than 50 percent of global institutions are invested in REITs and real estate securities. Additionally, the survey found that North American REITs are the preferred strategy for these investors.

NAREIT is working to ensure that its members are fully represented in this competitive global environment by reaching out to real estate investors around the world to communicate the benefits of publicly traded real estate in investment portfolios.

(Contact: Meredith Despins at mdespins@nareit.com)
Green Street: Pension Funds Leaving Money on the Table With Limited REIT Allocations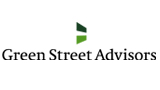 At a time when some pension funds are re-examining their investment strategies to help ensure they can meet their commitments to their plan participants, a Nov. 25 Heard on the Beach report from Green Street Advisors says that pension funds are "leaving money on the table" as a result of too-limited allocations to REITs.

The report looks at the relative performance of listed and private real estate investments commonly held by pension funds as measured by several studies, including a recent study by CEM Benchmarking that was sponsored by NAREIT. Green Street concludes that "1) REITs behave like real estate over extended time periods; and 2) REITs deliver superior returns relative to what pension funds achieve via private real estate investing."

(Contact: Ron Kuykendall at rkuykendall@nareit.com)
REIT.com Videos: CEO Spotlights
REIT.com conducted video interviews with REIT CEOs at REITWorld 2014: NAREIT's Annual Convention for All Things REIT. Here's a sample of the videos currently available online.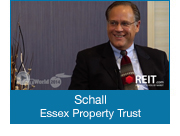 Following the acquisition of BRE Properties earlier this year by Essex Property Trust (NYSE: ESS), Michael Schall, Essex's president and CEO, provides an update on the status of efforts to integrate the two apartment REITs. Schall says the merger of the two companies created an opportunity to evaluate the strength of the assets in both portfolios and build a stronger company. "I would certainly say that acquiring a large company is a challenging process, but it's going very well," Schall notes.

CLICK HERE to see Schall's interview in its entirety.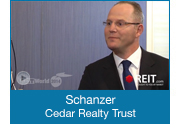 Bruce Schanzer, president and CEO of Cedar Realty Trust (NYSE: CDR), says the company has undergone a repositioning of its portfolio in the last three years under his leadership. Previously, the company had what Schanzer describes as a "hodgepodge" of 140 retail real estate assets. Cedar Realty sold off roughly half of its portfolio in a two-year period, paring down its holdings to include only grocery-anchored shopping centers located in the corridor between Washington, D.C., and Boston. "One of the things we set out to do was to bring the company a more focused, well-honed portfolio that had both a strategic focus and a geographic focus," Schanzer says.

CLICK HERE to see Schanzer's interview in its entirety.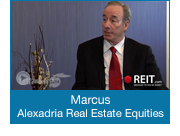 Joel Marcus, chairman, CEO and founder of Alexandria Real Estate Equities (NYSE: ARE), maintains that the life sciences REIT is enjoying "the strongest demand cycle we've ever seen." From a structural standpoint, demand has been fueled by the advent of a new generation of precision medicines, Marcus says. At the same time, the Food and Drug Administration has been approving safe and effective drugs at an all-time high rate. Furthermore, healthy capital markets in the sector are creating "insatiable demand," according to Marcus.

CLICK HERE to see Marcus' interview in its entirety.

(Contact: Matt Bechard at mbechard@nareit.com)
REITs Keep Pace With Broader Market in November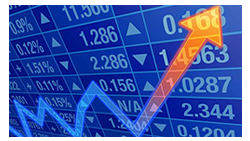 REITs posted modest gains during November that were in line with the broader market. The total return of the FTSE NAREIT All REITs Index was 2.3 percent in November. The S&P 500 Index rose 2.7 percent in November.

As of the end of November, the FTSE NAREIT All REITs Index had gained 25.8 percent in 2014, while the S&P 500 Index was up 14 percent.

Ryan Meliker, senior analyst at MLV & Co., said October's solid showing (REITs were up 8.7 percent in the month) should be taken into consideration with regard to November's gains.

"It's hard to see two consecutive months with that kind of outperformance. Given the strength in October, I don't think there are too many REIT investors that will be disappointed by the modest underperformance in November," Meliker said.

In the latest edition of Quick Study on REIT.com, Brad Case, NAREIT's senior vice president for research and industry information, reviewed market gains in November and longer-term trends in the REIT sector. He stressed that the REIT market's underperformance in November should be viewed in the context of REITs outperforming the broad stock market over the past 40 years.

CLICK HERE to view the entirety of Case's interview with REIT.com.

(Contact: Brad Case at bcase@nareit.com)
2015 Leader in the Light Working Forum Coming Next Month


Register today to participate in the 2015 Leader in the Light Working Forum, which will be held at the Hyatt Regency Reston in Reston, Va., from Jan. 20-21.

The Leader in the Light Working Forum is a hands-on collaborative workshop that provides NAREIT corporate members the opportunity to advance the sustainability conversation and to better understand leading sustainability practices in the industry.

CLICK HERE to register and learn more about the program. Join various sustainability thought leaders for two days of interactive discussions alongside your peers.

(Contact: Sheldon Groner at sgroner@nareit.com)
REIT.com Videos: Market Insights
REIT.com conducted video interviews with dozens of REIT investors, analysts, bankers and industry stakeholders at REITWorld 2014: NAREIT's Annual Convention for All Things REIT. Here's a sample of the videos currently available online.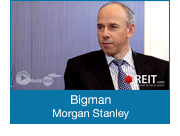 Ted Bigman, managing director at Morgan Stanley, discusses the approach that investors should take when considering global property stocks as a portion of multi-asset portfolios. Within the real estate sector, investors should view global property stocks as core real estate, he says. At the same time, investors need to realize that global property stocks are liquid, Bigman points out, and that has implications for the behavior of the stocks. "There is a cost to liquidity, which is volatility, so investors have to understand that there will be volatility to returns here," he says.

CLICK HERE to view the entirety of Bigman's interview with REIT.com.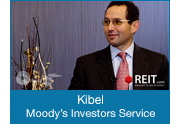 Phillip Kibel, associate managing director at Moody's Investors Service, discusses the benefits that some REITs are seeing by obtaining investment-grade credit ratings. Since the end of the financial crisis, "companies are realizing that an investment-grade credit profile is providing them with the opportunity to tap an unsecured debt market and to continue to unencumber their portfolios and make a commitment to earnings growth long term," he says.

CLICK HERE to view the entirety of Kibel's interview with REIT.com.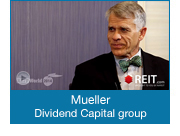 Glenn Mueller, a University of Denver professor and real estate investment strategist at Dividend Capital Group, says job growth remains a key economic indicator for real estate investors to consider. He explains that in 2014, average monthly employment growth averaged more than 200,000 jobs, compared with about 100,000 per month in the prior few years. Mueller says he expects solid job growth to continue in 2015. "That produces a lot more demand for real estate," which has pushed occupancy levels higher and allowed landlords to boost rents, Mueller says.

CLICK HERE to view the entirety of Mueller's interview with REIT.com.

(Contact: Matt Bechard at mbechard@nareit.com)
REITs in the Community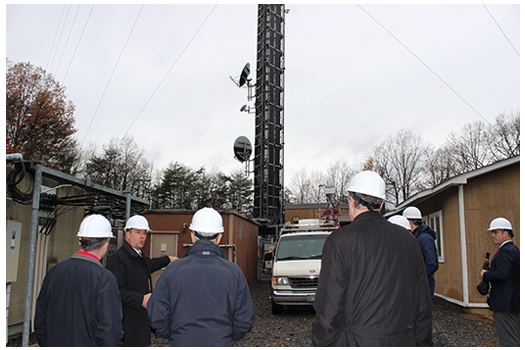 Nov. 17: Representatives from NAREIT toured one of American Tower Corp.'s (NYSE: AMT) Northern Virginia tower locations. Senior executives with American Tower presented an overview of the company, reviewed on-site logistics, and discussed the growing need for tower locations and the essential need for real estate to support the voice and data needs of the country.

(Contact: Jessica Davis at jdavis@nareit.com)

| | |
| --- | --- |
| Follow us on:   | REIT.com RSS Feeds:   |