Content

Message from the President

NAREIT plays many roles. We tell the REIT story to policymakers. We inform the investment community about the REIT approach to real estate investment. We coordinate events that bring together thousands in the REIT community to share their thoughts on the latest developments in our industry.

We also strive to serve as a comprehensive source of information related to our industry. With that goal in mind, technology and the rise of the Internet as the dominant means of communication in daily life now enable NAREIT through REIT.com to provide a singular spot for our members as well as the public to learn more about what is going on in our community.

As noted in this edition of NewsBrief, our communications outreach can take the form of special projects, such as compiling 1099 reporting data from REITs and aggregating information on international tax treaties as they pertain to REITs.

Additionally, visitors to REIT.com can find the latest index data tracking the performance of REITs and publicly traded real estate securities around the world. They'll also discover detailed analysis of the most pertinent policy questions of the moment.

Serving as a leading source of information on the REIT industry is a goal that NAREIT will continue to pursue with the same energy and dedication that we bring to all of the roles we play.








Steven A. Wechsler
President and CEO
NAREIT Comments on Baucus' Tax Reform Proposals

NAREIT wrote to the Senate Finance Committee earlier this month to offer feedback regarding a series of tax reform proposals released by Sen. Max Baucus (D-MT), who chairs the committee.

The staff discussion drafts, which were released in November, touch upon a variety of tax reform-related issues. NAREIT's comments in a letter to the committee focused on like kind exchange rules and the proposed extension of the cost recovery period for all real property.

NAREIT also joined its partners in the National Real Estate Organizations (NREO) in providing further feedback on the proposals.

In a separate letter to the committee, the organizations said they oppose the committee's suggestions on reforming the tax rules for real property.

"By creating an arbitrary and discriminatory cost recovery system that is detached from the economic life of actual structures, the proposals would reduce real estate investment and development, result in lower real estate values, and stifle the real estate industry's ability to continue creating new jobs just as the economic recovery shows signs of picking up steam," the industry groups wrote.

(Contact: Tony Edwards at tedwards@nareit.com)
NAREIT Evaluates Baucus' International Tax Reform Proposals

NAREIT wrote to the Senate Finance Committee earlier this month to provide input on proposed changes to international tax laws.

In November, Senate Finance Committee Chairman Max Baucus (D-MT) issued a draft of proposed international tax reform measures. NAREIT addressed the characterization of non-U.S. income earned by U.S. REITs.

"Because REITs generally invest overseas for the purpose of generating additional current income to distribute to shareholders on a timely basis (as they are statutorily mandated to do), NAREIT believes that U.S. REIT-earned foreign income is not voluntarily 'locked-out' of the U.S. and, with respect to REITs, the discussion draft's goal of 'end[ing] the lock-out effect by taxing the foreign income of U.S. businesses either immediately when earned or not at all' would result inappropriately in 'phantom income' for REIT shareholders and/or misplaced entity-level taxation," NAREIT wrote.

(Contact: Dara Bernstein at dbernstein@nareit.com)
Prologis, Weyerhaeuser Named to Global 100 Index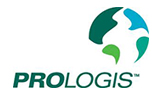 Prologis, Inc. (NYSE: PLD) and Weyerhaeuser Co. (NYSE:WY) have been named to the 2014 Global 100 Most Sustainable Corporations in the World Index, which was announced at the World Economic Forum in Davos, Switzerland.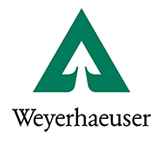 The index, now in its 10th year, was calculated by Corporate Knights, a Toronto-based media and investment advisory company. Inclusion in the index is determined using a range of sector-specific sustainability metrics. Publicly traded companies with a market capitalization of at least $2 billion are automatically considered for inclusion in the Global 100. Only data that are publicly disclosed - in annual reports, corporate sustainability reports or through other channels - can be used in the Global 100.

Prologis ranked 54th on the index, while Weyerhaeuser ranked 68th.

Steve Campbell, a senior vice president at Prologis and head of environmental, engineering and sustainability for the firm, said inclusion in the index is "a testimony to our commitment to own a global portfolio of energy-efficient facilities that enable our customers to enhance operations and minimize environmental impact."

(Contact: Ron Kuykendall at rkuykendall@nareit.com)
Public, Non-Listed REIT Council Meets in Washington

The NAREIT Public, Non-Listed REIT Council met in Washington earlier this month to discuss some of the most pressing issues facing the sector with key regulators and stakeholders.

The program, which was held on Jan. 15, included a panel with representatives from the Financial Industry Regulatory Authority (FINRA) regarding FINRA Regulatory Notice 12-14. Notice 12-14 concerns how public, non-listed REIT (PNLR) valuations are reported on customer account statements by broker-dealers. Michael McTiernan, a partner with the law firm Hogan Lovells who formerly served as head of the Securities and Exchange Commission's REIT group, also spoke at the conference.

The program also included updates a number of policy matters, such as the Marketplace Fairness Act.

"The meeting's distinguished speakers not only provided an update on the most important issues affecting the non-listed REIT industry, but allowed for a meaningful question-and-answer period that gave participants additional insights into the rationale on all sides of the issues, which is essential to enable industry leaders to formulate ongoing strategies in this rapidly changing economy," said Council Chair Daniel Goodwin, chairman and CEO of The Inland Real Estate Group, Inc.

The meeting's 22 attendees comprised representatives of 14 PNLRs.

(Contact: Bonnie Gottlieb at bgottlieb@nareit.com)
Waters Holds Meeting on TRIA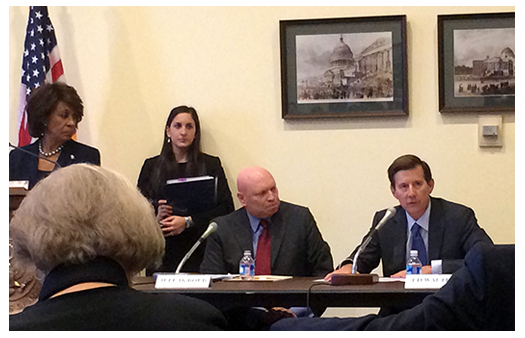 Jan. 15, 2014: Rep. Maxine Waters (D-CA), standing at podium, and Real Estate Roundtable President and CEO Jeff DeBoer, seated at center, listen to Host Hotels & Resorts President and CEO Ed Walter, seated at far right, at TRIA event.

Rep. Maxine Waters (D-CA), the ranking Democrat on the House Financial Services Committee, held a meeting earlier this month to discuss extension of the Terrorism Risk Insurance Act (TRIA) beyond 2014.

"Without TRIA, the federal government would be exposed to greater losses with no mechanism to recoup its payments," Waters said at the event. "The reauthorization of this important program is widely supported."

The Committee to Insure Against Terrorism (CIAT) - of which NAREIT is a founding member - was represented at the event by Ed Walter, president and CEO of Host Hotels & Resorts Inc. (NYSE: HST), and Jeff DeBoer, president and CEO of The Real Estate Roundtable.

(Contact: Tony Edwards at tedwards@nareit.com)
NAREIT Among Groups Supporting Tax Deduction for Energy Efficient Buildings

NAREIT joined a coalition of industry groups earlier this month in writing to the Senate Finance Committee to express support for maintaining the section 179D tax deduction for energy efficient commercial and larger multifamily buildings.

"We emphasize that taxpayers receive the greatest 'bang for the buck' through incentives for energy efficiency, such as the section 179D incentive to save building energy use," the organizations said in a letter to Sen. Max Baucus (D-MT), who chairs the committee.

The groups also encouraged lawmakers to switch the 179D deduction to a tax credit and expand the benefits to promote retrofitting of existing buildings.

The organizations were responding to the Senate Finance Committee's "Cost Recovery and Accounting Tax Reform Discussion Draft," which was released in November and proposed the repeal of the section 197D deduction.

(Contact: Dara Bernstein at dbernstein@nareit.com)
NAREIT Collecting 1099-DIV Data
NAREIT's annual effort to collect data on 1099 reporting by stock-exchange-listed and public, non-listed NAREIT member companies is officially underway.

The data repository offers an excellent way to make sure that shareholders receive correct 1099 data on REIT dividends on a timely basis for the purpose of preparing their tax returns.

NAREIT provides more than 15 years of REIT dividend data that are used by investors and academics alike.

(Contact: John Barwick at jbarwick@nareit.com)
NAREIT Updates Tax Treaty Chart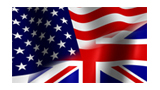 NAREIT has updated its tax treaty chart through Jan. 1, 2014, to accurately reflect U.S. withholding tax rates on ordinary REIT dividends to non-U.S. investors.

The chart includes withholding rates for individuals, non-individual entities, pension trusts and tax-exempt charities.

(Contact: Dara Bernstein at dbernstein@nareit.com)
Takeaways from Leader in the Light Working Forum



The 2014 Leader in the Light Working Forum held earlier this month in San Francisco provided NAREIT corporate members the opportunity to advance the sustainability conversation, and to better understand leading sustainability practices among their peers. If you were unable to attend the event or want a refresher on what was discussed, you can view a recap of the 2014 Leader in the Light Working Forum, including the agenda, output materials, attendees and photos, by clicking here.

During the event, REIT.com sat down with a number of attendees to gain more insights into how REITs are addressing sustainability concerns and what are the latest trends in the industry. Below is a summary of some of the interviews posted on the site.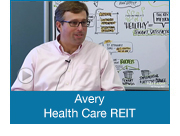 Rick Avery, vice president for information management at Health Care REIT (NYSE: HCN), remarked that technology is expanding companies' options for boosting their sustainability.

"There's such an abundance of great tools to help reduce energy or provide insight, but it's really the connection to people and the utility use," Avery said. "That is going to be on the horizon for the next several years."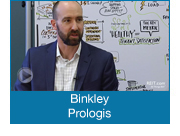 Aaron Binkley, director of sustainability programs with industrial REIT Prologis (NYSE: PLD), recently authored "The Real Estate Solar Investment Handbook." Binkley discussed his motivation for writing the book as well as the investment outlook for solar technology.

"For us, it's really a great revenue opportunity to utilize an underutilized portion of the building," he said. "On a distribution center, there's a very large rooftop that's typically baking in the sun all day, and to make use of that in a revenue generating way is a unique thing that we are able to do. That may not apply for every asset class, but it certainly works for us."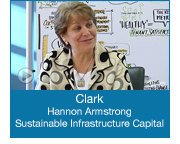 Jody Clark, vice president of Hannon Armstrong Sustainable Infrastructure Capital, (NYSE: HASI), discussed how the company measures the impact of an investment in terms of return on investment (ROI) and a sustainability perspective.

"We largely let our customers – they're either the building owner or sometimes the contractor – determine what they think is the right way to spend the money in their project. We're really in essence the wind beneath their wings to get things going and to make those projects happen by financing them," Clark said.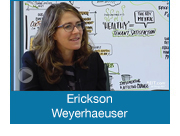 Ara Erickson, sustainability manager with timber REIT Weyerhaeuser (NYSE: WY), noted that her company's sustainability program includes more than just green environmental practices.

"Just like any company, REITs or non-REITs, we have to focus on sustainability beyond just the environmental side," she said. "We've integrated sustainability into our people development. We need to make sure that we attract people, we need to make sure that we're governed well as a company, we have good financial results for our investors. What kind of impact are we having on our community?"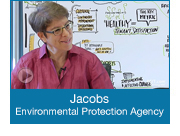 Cindy Jacobs, senior advisor at the Environmental Protection Agency's (EPA) Energy Star Program, shared her views regarding the next phase of the program. "There's more than energy to sustainability," Jacobs responded. She pointed out that other areas of sustainability include water and waste efficiency.

"We really feel that the EPA has a major role there and has a lot to offer," she said. "We're looking to bring more of the kinds of things we've been able to bring with Energy Star to the market to help with the tracking, the measurement and generally sustainability writ large in terms of environment."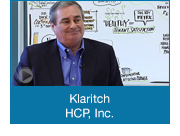 Tom Klaritch, executive vice president of medical office properties for health care REIT HCP, Inc. (NYSE: HCP), discussed the keys to developing a successful sustainability program.

"I think, first and foremost, the support of our board of directors and executive management were key in the success of our program. Without that, you really can't do a lot of the things you want to do," he said. "Beyond that, if you look at how our team works to continuously improve the program, I think that really has generated great success over the years."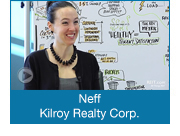 Sara Neff, vice president for sustainability at Kilroy Realty Corp. (NYSE: KRC), discussed an upcoming project in San Francisco that is going to be LEED Platinum-certified. She described it as Kilroy Realty's "most innovative building." It will feature a living roof, use of storm water for toilet flushing, solar panels and bricks grown from bacteria.

"Tenants are really responding, so we're having a lot of great activity on the leasing side, and that sets this fantastic precedent for even more pushing of the envelope in the future," Neff said.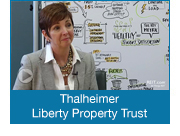 Marla Thalheimer, director of sustainability at Liberty Property Trust, (NYSE: LRY), discussed what she considers to be the biggest surprise in the REIT industry's evolution in the area of sustainability.

"To me, one of the biggest surprises is that we're still having a disconnect between tenant and landlord," she said. "When the tenant and landlord can work together, it's win-win, and the results are so much faster. It's good for everybody, so it's still a little surprising to me that we're still having these same conversations from the tenant side."

(Contact: Matt Bechard at mbechard@nareit.com)
Register Today for REITWise 2014



REITWise 2014®: NAREIT's Law, Accounting & Finance Conference® provides attendees with a broad, yet focused educational program that presents a clear picture of current political, economic and market events that impact legal, financial and accounting operations within REITs and publicly traded real estate companies. REITWise is being held April 2-4 at the Boca Raton Resort & Club in Boca Raton, Fla. Registration is now available on REIT.com.

NAREIT would like to thank the efforts of this year's program directors: Brad Molotsky of Brandywine Realty Trust (NYSE: BDN), Andrew Richard of Credit Suisse, Stephen Sterrett of Simon Property Group (NYSE: SPG) and Shari Thakady of Ramco-Gershenson Properties Trust (NYSE: RPT).

(Contact: Katelyn Rowland at krowland@nareit.com)
REITs in the Community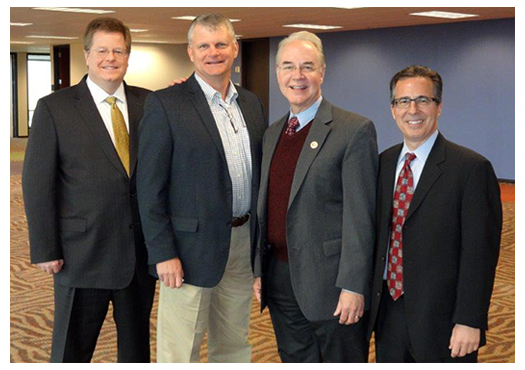 Jan. 21, 2014: Rep. Tom Price (R-GA), second from right, visited with executives from Piedmont Realty Trust (NYSE: PDM) and was updated on the company's current development projects in Georgia and throughout the country. In addition, Price was briefed on several current issues impacting the REIT industry, including the Mainstreet Fairness Act, terrorism risk insurance, tax reform and FIRPTA reform. Representatives from Piedmont Realty pictured with Price (left to right): Bo Reddic, executive vice president, real estate operations; Don Miller, CEO; and George Wells, senior vice president, asset management.

(Contact: Jessica Davis at jdavis@nareit.com)