Content

Message from the President

In March, NAREIT will once again conduct its Leader in the Light Working Forum, a hands-on event at which senior representatives of our member companies share knowledge and best practices on the subject of sustainability. The Working Forum and the number of companies that participate in it illustrate the progress our industry has made on this key issue in recent years.

In 2005, when NAREIT introduced the Leader in the Light Awards competition to showcase the accomplishments of REITs in implementing sustainable business practices, a relatively small number of companies had achieved the measurable results from sustainability programs that were required to participate.

Today, the situation is very different. Large and small cap REITs across all property sectors participate in the competition and, with NAREIT's recent migration of the program to the Global Real Estate Sustainability Benchmark (GRESB) platform, they benchmark their achievements against those of real estate companies around the world.

Additionally, 78 REITs – more than half of the publicly traded equity REIT industry – have made the investments in sustainability required to be represented in the new FTSE NAREIT USGBC U.S. Green Real Estate Index Series. Investors who want to implement real estate strategies, and for whom sustainability is a deciding issue, will soon have a new avenue to put their investment strategies and philosophy into practice by investing in publicly traded REITs.

Today, REITs lead the commercial real estate industry in their commitment to sustainability. NAREIT is actively supporting our industry's commitment through programs like Leader in the Light and the index, as well as through policy initiatives aimed at enabling REITs to participate on a level playing field with other companies in federal programs aimed at encouraging green investment.








Steven A. Wechsler
President and CEO

 
SEC Areas of Focus for 2012 10-K Filings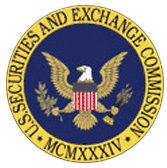 The Division of Corporation Finance of the Securities and Exchange Commission has shared with NAREIT areas of financial reporting on which its staff intend to focus on in their review of 2012 REIT (including non-REIT real estate companies) 10-K fillings.

In general, the areas of focus will be similar to those the staff focused on in their review of 2011 10-Ks during 2012. NAREIT provided an SFO Alert last week with further information on the SEC's areas of focus for 2013.

(Contact: Chris Drula at cdrula@nareit.com)
 
NAREIT Talks "Equity Real Estate Investment through the Public Markets"

This month, Abby McCarthy, NAREIT's vice president of investment affairs and investor education, spoke to a group of financial advisors and trust administrators at Citizens & Northern Bank in Pennsylvania. McCarthy's presentation, "Equity Real Estate Investment through the Public Markets," focused on three investment attributes of listed REITs including dividends, long-term performance and diversification, and how those attributes can enhance the client portfolios of financial advisors.

Presentations like this one are a component of NAREIT's Investor Outreach program focused on promoting REIT investment to the retail investor marketplace through financial intermediaries such as family wealth offices, registered investment advisors (RIAs) and financial planners. Financial intermediaries are important because they have significant influence over the $5.3 trillion assets in individual retirement accounts (IRAs) in the United States, representing approximately 33 percent of the overall $15 trillion retirement savings market.

(Contact: Abby McCarthy at amccarthy@nareit.com)
Sustainability on the Agenda at Working Forum

NAREIT will be holding its third-annual Leader in the Light Working Forum Mar. 18-19 at the La Quinta Resort & Club in La Quinta, CA, just prior to NAREIT's REITWise 2013 Law, Accounting & Finance Conference, which will take place at the same venue on Mar. 20-21.

Since 2005, NAREIT's Leader in the Light award program has honored NAREIT member companies which have demonstrated superior and sustained energy use practices and sustainability initiatives. In recent years, NAREIT's involvement in the energy efficiency and sustainability dialogue has progressed beyond just the Leader in the Light award program, with NAREIT serving in an advisory capacity with the Global Real Estate Sustainability Benchmark (GRESB) Survey, an initiative backed by more than 40 of the world's largest institutional real estate investors and investment managers, representing over $3.5 trillion in assets under management (including APG Asset Management, Aviva Investors, Cohen & Steers and PGGM Investments), together with leading academics and industry bodies.

In June 2012, NAREIT's Executive Board, at the recommendation of NAREIT's newly created Sustainability Committee, authorized NAREIT to migrate the Leader in the Light award program into the GRESB platform; beginning with last year's 2012 GRESB Survey. The 2013 Leader in the Light Working Forum will provide NAREIT corporate members the opportunity to gain an in-depth understanding of the 2013 GRESB Survey, including the supplemental Leader in the Light questions that this year will be embedded directly within the GRESB Survey. Importantly, the 2013 Leader in the Light Working Forum will take place in advance of the April 1, 2013 – June 30, 2013 timeframe during which GRESB/Leader in the Light submissions will be accepted.

In addition to GRESB/Leader in the Light, the 2013 Leader in the Light Working Forum will provide NAREIT Corporate Members the opportunity to discuss the recently announced FTSE NAREIT USGBC U.S. Green Real Estate Index Series, and to hear from Brad Case, NAREIT senior vice president, Research & Industry Information, one of the principal architects of the index. A representative from the USGBC will also be in attendance.

Designed as an interactive, hands-on, collaborative workshop, the 2013 Leader in the Light Working Forum will give NAREIT Corporate Members the opportunity to once again advance the sustainability conversation, and to better understand leading sustainability practices among their peers.

(Contact: Sheldon Groner at sgroner@nareit.com)
Public Funds Summit Discusses Challenges, Opportunities

Meredith Despins, NAREIT's vice president of investment affairs and investor education, attended the Public Funds Summit in Scottsdale, Ariz. this month. The annual summit, presented by Opal Financial Group, aims to address the critical issues impacting the investment success of senior public pension fund officers and trustees. Discussions were focused on the challenges and opportunities governmental pension systems are encountering in managing their investment portfolios. The discussions also focused on measures these investors might consider to both maximize their current portfolios while investing for future returns.

Investors expressed concern over their ability to successfully achieve targeted investment returns in the face of what continues to be a low investment return environment. In addressing these concerns, investors are looking for more sophisticated approaches for their portfolios that take into account a heightened focus on risk and the flexibility to react to changes in the financial markets.

There were a number of panels that explored a shift toward "alternative" investments, both liquid and illiquid, among public sector pension systems as a way to address the investment challenge. In this context, real estate was identified as among the asset classes public funds are embracing.

The summit was attended by nearly 500 delegates including senior investment executives from a number of the nation's most prominent governmental pension systems, as well as representatives from leading investment consulting and advisory organizations.

(Contact: Meredith Despins at mdespins@nareit.com)
NAREIT Welcomes Two New Members

NAREIT is pleased to welcome two new Corporate Members.

Wheeler Real Estate Investment Trust Inc. (NASDAQ: WHLR) is a public, externally managed equity REIT that specializes in owning, acquiring, financing, developing, renovating, leasing and managing community centers, neighborhood centers, strip centers and free-standing retail properties located in secondary and tertiary markets throughout the Mid-Atlantic, Southeast and Southwest regions of the U.S. Based in Virginia Beach, Va., Wheeler's chairman and CEO is Jon Wheeler.



The GEO Group (NYSE: GEO) is a newly converted, public, internally managed equity REIT that provides correctional, detention and community re-entry services to federal, state and local governmental agencies in the U.S., Australia, South Africa and the U.K. GEO offers a turnkey approach that includes design, construction, financing and operations. Based in Boca Raton, Fla., GEO's chairman, CEO and founder is George Zoley.

(Contact: Bonnie Gottlieb at bgottlieb@nareit.com)
Head to Palm Springs, Get REITWise


Registration for REITWise 2013®: NAREIT's Law, Accounting & Finance Conference® is open, and we encourage you to act now to take advantage of the current registration discounts. Approximately 1,000 legal, financial, tax and accounting professionals attend each year to hear industry leaders speak at the variety of sessions, roundtables, meetings and events.

Not only does REITWise enable attendees to remain up-to-date on the latest opinions, techniques, legislation, and guidelines surrounding law, finance and accounting, it helps many attendees maintain their accreditation. REITWise participants can earn up to 19.5 CPE or 17.75 CLE credits to meet mandatory educational requirements.

To find a list of the sessions and compelling topics that will be covered this year, click here.

The REITWise program is known for presenting information in the most effective way possible. Whether it is through general sessions, concurrent sessions or smaller, more personal roundtable discussions, attendees have many opportunities to engage in meaningful dialogue about the issues that matter most to them. Participants leave the conference feeling they have a far better understanding of the latest legal, financial and accounting practices most relevant to REITs.

Adding further value to the event are the many networking and social opportunities to connect with peers and colleagues in a collaborative setting, surrounded by the beauty that is Palm Springs.

(Contact: Katelyn Rowland at krowland@nareit.com)