Content

Message from the President

The past year was challenging for the REIT community, as stock exchange-listed REITs underperformed the broader equity market for the first time in five years. In the wake of such a year, it is important to focus on the longer view and the reasons why REITs should be an ingredient in diversified investment portfolios.

As an asset class, real estate is typically a strategic investment, not a tactical one. Historically, real estate investors have been rewarded for maintaining a long-term orientation. From 1992 – the start of the Modern REIT Era for equity REITs – through the end of last year, equity REITs produced a 10.92 percent average annual total return compared to 9.19 percent for the S&P 500. A $10,000 investment in equity REITs at the beginning of that period would have grown to $97,740 at the close of 2013, compared to $69,128 for the same investment in the S&P 500 – a 41 percent greater payout.

Additionally, as a distinct asset class, real estate provides diversification to an investment portfolio, reducing its overall risk. Portfolio diversification hinges on different assets performing differently from time to time. During the same period from 1992 through 2013, the correlation of listed equity REITs with the S&P 500 generally ranged between 48 and 64 percent. At the end of last year, the correlation of equity REITs with the S&P was well within that range at 61 percent.

REITs also have provided their substantial returns and diversification benefits with relatively low volatility. The beta of the FTSE NAREIT All Equity REITs Index at the end of 2013 was 0.72 – again, well within its normal range of 0.45 to 0.81 for the Modern REIT Era.

Finally, REITs generate a strong flow of current income, which is generally delivered to investors in both good times and bad. The equity REIT dividend yield at the end of 2013 was nearly twice that of the S&P 500.

Our industry's performance over time makes it clear why REITs belong in diversified portfolios, both large and small. As in past years, NAREIT will be working in 2014 to take that fundamental message to all segments of the investment community.








Steven A. Wechsler
President and CEO
Investor Outreach Team Busy in 2013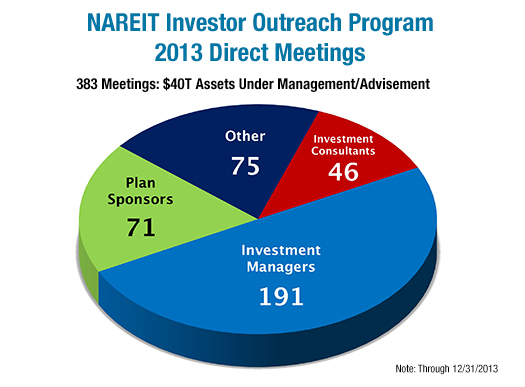 During 2013, NAREIT's investor outreach team conducted 383 meetings with many of the largest and most influential investment organizations within the institutional investment marketplace. Collectively, these entities represent more than $40 trillion in assets under management or advisement.

The 383 meetings were with organizations across all targeted investment cohorts, including: 71 with prominent domestic and international pension, retirement, and sovereign wealth fund plan sponsors representing more than $1 trillion in assets; 46 with investment consultants with assets under advisement of more than $14 trillion; and 191 with investment managers representing close to $25 trillion of assets under management and sponsoring global and domestic products for the institutional and retail investor market. Another 75 meetings were held with other organizations and associations active in investment management and the retirement industry.

Total assets of NAREIT's primary target market, the $16.6 trillion domestic market for retirement savings and investment, are fairly evenly distributed across defined benefit plans, including endowments and foundations, defined contribution plans and individual retirement plans, consisting predominantly of individual retirement accounts (IRAs), including rollover, traditional and Roth IRAs. Because of this division, the resources NAREIT dedicates to each of these three retirement markets are also relatively evenly distributed.

NAREIT continues to make progress within the $5.8 trillion defined benefit (DB) pension market in communicating the benefits of REITs within real estate investment portfolios. Pensions & Investments magazine has reported that the top 200 DB plans, many with which NAREIT maintains an ongoing relationship, directly held $22.4 billion in listed REITs in 2012, an increase of more than $5 billion from the amount reported in 2011. In addition, data from Standard & Poor's Money Market Directory indicate that 23 of the 25 largest public pension plan sponsors in the U.S. invest in REITs, and 16 of the 25 largest corporate pension plan sponsors report REIT holdings, including the five largest corporate plans.

A focus for many of the meetings with investment managers and investment consultants within the $5.4 trillion defined contribution (DC) market continued to be on research NAREIT sponsored with Wilshire Associates on the role of U.S. REITs and global listed real estate securities within target date funds, the most rapidly growing investment products in most 401(k) accounts and other tax-advantaged savings plans. During the year, the Wilshire research was shared with investment managers that in combination control more than 90 percent of target date fund assets. Importantly, eight of the top 10 fastest growing target-date fund managers feature meaningful listed REIT allocations in their offerings: Allianz Global Investors Solutions, American Century, BlackRock, JP Morgan, Lincoln National, Manning & Napier, MFS and PIMCO.

In terms of the $5.4 trillion IRA market, NAREIT continues to implement a comprehensive outreach program targeted at financial intermediaries, including financial advisors, who have a strong influence over the investment allocation decisions made on a significant portion of IRA assets. It is notable that 143 of the meetings NAREIT had with investment managers during the year were with managers active in both the $5.4 trillion DC and $5.4 trillion IRA markets, and the meetings and ongoing relationships with these leading firms provide NAREIT with the opportunity to influence two-thirds of the entire $16.6 trillion retirement market.

NAREIT was also active on the institutional investment conference circuit in 2013, attending 45 events, participating in 18 as a speaker, board member, or sponsor. To provide perspective, in 2012, NAREIT participated in 37 events and spoke at 13.

(Contact: Kurt Walten at kwalten@nareit.com)
REIT.com Videos: CEO Spotlights
A host of REIT CEOs sat down for video interviews with REIT.com at REITWorld 2013: NAREIT's Annual Convention for All Things REIT in San Francisco. Below is a sample of recent interviews posted online.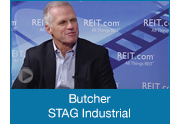 Ben Butcher, chairman and CEO of STAG Industrial, Inc. (NYSE: STAG), discussed the company's expectations for deal volume and alternative routes for sourcing transactions.

"We feel very confident that the environment will allow us to continue to grow at a rate of 25 percent per year or better for the coming years," Butcher said. "We continue to have a little over $600 million in our active pipeline where assets are coming in and out. We feel very confident in our ability to continue to grow on these granular asset purchases going forward."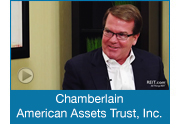 John Chamberlain, president and CEO of American Assets Trust, Inc. (NYSE: AAT), gave an update on his company's development pipeline.

"We're finding that the returns for development projects are far in excess of acquisition returns," he said. "So, we're putting an emphasis on internal development both in Portland, at the Hassalo project, and San Diego - we have three projects underway down there as well. At Hassalo in Portland, we're very excited about that project. We're on track and on budget. We are at the point of pouring footings for the project, which means we've actually excavated over 325,000 cubic yards of material. So, if you can imagine a four-city-block project, 50 feet deep, that's about what it looks like right now. We believe that project will ultimately become one of the crown jewels, if not the crown jewel, of our portfolio."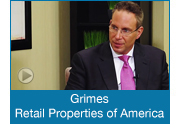 Steve Grimes, president and CEO of Retail Properties of America (NYSE: RPAI), discussed his views on the current composition of RPAI's portfolio following the planned disposition of a number of assets.

"We view our portfolio as institutional quality, and I think we're seeing that as we look to dispose of properties," he said. These assets that we have slated for disposition are simply assets that are core for someone else. They're well-performing assets, they've performed well for us in the past, they're performing well for us currently, but we're looking to narrow our focus."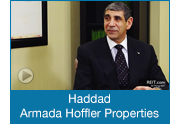 Lou Haddad, president and CEO of Armada Hoffler Properties (NYSE: AHH), talked about the timing of the company's 2013 IPO, and how it was received by the market.

"Our timing couldn't have been better. We came public last spring, the REIT index was pretty close to an all-time-high, so we kind of rode that wave in and the IPO was wonderfully received," Haddad said. He added that originally the company expected that interest in the shares would come predominantly from the retail side, but "as it turned out we had nearly half of the offering taken by institutions."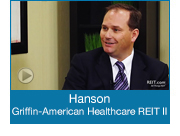 Jeff Hanson, chairman and CEO of Griffin-American Healthcare REIT II, discussed his company's plans to expand internationally. In 2013, the firm made what Hanson described as a "significant and strategic acquisition" of the Caring Homes senior housing portfolio in the U.K. for approximately $470 million.

"What I can say is in the near term and the midterm, you'll see us continue to grow with Caring Homes as one of the best operators of senior housing in the U.K.," he said. "As a capital partner, we'll fuel their growth. The relationship is very important to us in that regard. That's our goal with any single-tenant operator across the three single-tenant classes, whether it's here in the U.S. or abroad. As we continue to round out the build-out of our portfolio prior to a strategic event, other than the built-in growth that we have with Caring Homes in the U.K., you can expect to see us continue to build the portfolio here in the U.S."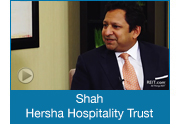 Jay H. Shah, CEO of Hersha Hospitality Trust (NYSE: HT), talked about the company's transition into an urban, transient hotel portfolio. Shah noted that Hersha has been working to focus more on its six major gateway markets in the United States: Boston, New York City, Washington, Miami Los Angeles and San Francisco.

"We felt that if we were to focus a pure play strategy on just these gateway markets, we'd be able to drive a stronger RevPAR (revenue per available room) in our portfolio and achieve EBITDA (earnings before interest, taxes, depreciation and amortization) growth rates that are above the national average," Shah said. He added that the sale of 16 non-core assets for $217 million earlier in the year was an "essential part" of positioning the portfolio to outperform in terms of RevPAR and EBITDA growth.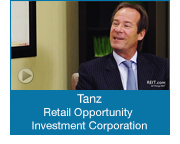 Stuart Tanz, president and CEO of Retail Opportunity Investment Corporation (NASDAQ: ROIC), discussed the high level of transaction activity for ROIC in 2013. He noted that 2013 was ROIC's most active in terms of external growth, with $368 million in acquisitions recorded as of the third quarter of 2013.

"Our focus in terms of buying these assets has been on the West Coast in the primary markets. Looking forward, we're very excited in terms of looking at our pipeline. What we really focus on are what we call direct-to-owner transactions, which are primarily all off market," Tanz said. He explained that ROIC has been able to pursue such deals thanks to the "deep relationships that we've had here on the West Coast for more than 20 years."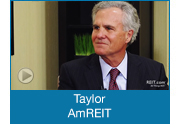 Kerr Taylor, founder, chairman and CEO of AmREIT (NYSE: AMRE), shared his views on retail fundamentals heading into 2014.

"I think it's a tale of two cities," he said, referring to prospects in urban versus suburban markets. Taylor noted that the densification occurring around AmREIT properties has put upward pressure on prices. "The best and brightest young executives want to live in those 24/7 environments," he said.

(Contact: Matt Bechard at mbechard@nareit.com)
NAREIT Participates in Strategic Defined Contribution Real Estate Council Meeting

On Dec. 19, NAREIT attended the 2014 business planning meeting of the Defined Contribution Real Estate Council (DCREC) in New York. In its founding documents, DCREC is described as being formed "… to promote the inclusion of investments in direct commercial real estate and real estate securities within defined contribution plans by furthering education about, advocacy for and best practices of such investments."

The purpose of the planning session was to have the DCREC Executive Committee and Co-Chairs of the other council committees meet to discuss the strategic direction of the organization for 2014.



Given the shared interests of DCREC and NAREIT, members of NAREIT's research, investment affairs and investor education team continue to play an active role in the operations of DCREC. During November, Kurt Walten, NAREIT's senior vice president of investment affairs and investor education, was elected as an officer of DCREC for 2014. He joined Ben Adams of investment manager Ten Capital as a co-treasurer of the council. Also elected were co-presidents Dave Skinner of Prudential Real Estate Investors and Laurie Tillinghast of UBS. In addition, Walten was re-elected to co-chair the Marketing & Public Relations Committee along with Jennifer Perkins of Principal. NAREIT will also participate in 2014 as a member on DCREC's Research and Content, Finance, and Membership Committees.

Since its founding last year, DCREC's membership has grown dramatically. Founding members were Clarion Partners, Goldman Sachs, Principal Global Investors, Prudential Real Estate Investors, RREEF, State Street Global Advisors, Ten Capital, TIAA-CREF and UBS. The number of full members doubled in 2013 as the following organizations joined: ASB Real Estate Investments, Benefit Trust Company, Bentall Kennedy, BlackRock, Cornerstone Real Estate Investors, Invesco, LaSalle Investment Management, MetLife Real Estate Investors and USAA. Other members of the investment management community are expected to participate.

Activities of DCREC of particular importance to NAREIT include:
 
Supporting and encouraging dialogue and cooperation among the leaders of the defined contribution plan community and others committed to the best interests of American employees who are passionate about improving defined contribution plan investment structures and design though real estate investment allocations;


Encouraging and sponsoring research, publishing analysis and insights, and hosting events that support the advancement of improved defined contribution plan designs that include real estate and real estate allocations;


Identifying issues and removing barriers for plan sponsors so they may pursue improved real estate allocations within defined contribution institutional investment structures;


Educating policymakers and regulators about the importance of including real estate investment opportunities in institutional defined contribution plan designs as a way to improve retirement security.
(Contact:
Kurt Walten
at kwalten@nareit.com)
Senators Ask Committee to Move on TRIA Extension



Sens. Dean Heller (R-NV) and Mark Kirk (R-IL) wrote to the Senate Banking Committee in December asking its leadership to speed up work on an extension of the Terrorism Risk Insurance Act (TRIA).

The current TRIA provisions expire at the end of 2014. Heller and Kirk said the uncertainty surrounding the reauthorization of the program is affecting the insurance marketplace.

"The possible expiration of TRIA coverage threatens the economic recovery for many of our constituents, especially those in the event, travel and tourism industries," the senators wrote.

(Contact: Robert Dibblee at rdibblee@nareit.com)
REIT.com Videos: REITWorld 2013 Insights
Dozens of REIT analysts and investors sat down for video interviews with REIT.com at REITWorld 2013: NAREIT's Annual Convention for All Things REIT in San Francisco. Below is a sample of recent interviews posted online.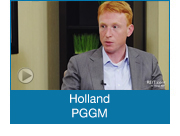 Gerwin Holland, senior portfolio manager at Dutch pension fund PGGM, discussed trends in global fund flows into real estate.

"I think there is still a lot of room to invest in real estate itself, especially in listed real estate securities. It makes sense on an allocation perspective," Holland said. He added that investors are preparing themselves for a more normalized environment. "So right now everyone is moving their liquidity to that point, and going forward I think there's still good sense in investing in listed real estate securities," Holland said.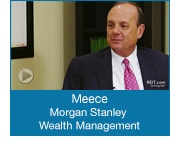 Doug Meece, first vice president with Morgan Stanley Wealth Management, talked about some of the ways in which companies today are employing operating partnership units in transactions.

"Companies continue to use operating units, which are actually limited partnership shares in a company that are convertible to common shares," he said. "They're used in the form of a currency to acquire real estate assets. Many of the transactions that are completed might not normally be completed because of the tax issues involved. This allows them to do it in a tax-efficient manner to the seller where the seller might normally have a low - or even negative - basis and mitigate some of the tax issues."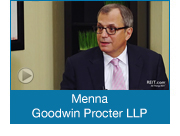 Gil Menna, a partner with the law firm Goodwin Procter LLP, talked about some potential avenues for REITs to acquire capital outside of the traditional routes.

"I think that as the global markets expand, I think you'll see REITs accessing capital beyond just traditional U.S. capital markets," he said. "That's inevitable."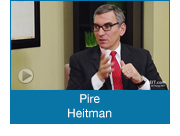 Tim Pire, managing director of public real estate securities at Heitman, discussed opportunities he is seeing for investing in international real estate markets.

"We have liked what's been going on in Europe, and it's not that economic growth is accelerating dramatically faster, but it's better," he said. Pire added that "we see opportunities in terms of where stocks are trading and the relative underlying value of the real estate." Furthermore, capital is moving back to the market, which is going to be supportive overall of pricing, according to Pire.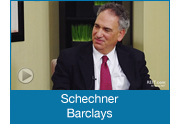 Schecky Schechner, a managing director with Barclays, discussed the prospects of the momentum behind REIT IPOs carrying over into 2014.

"IPOs are a specialized asset class, and investors who make a lot of money in them one year continue to invest in them in the next year," he said. "If you look back at the class of IPOs from 2013, as investors have made investments in those, they have all made money. So that bodes well for the IPO class of 2014."

(Contact: Matt Bechard at mbechard@nareit.com)
NAREIT Requests Changes to Form 1120-REIT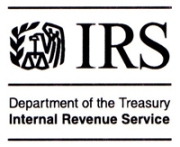 On Dec. 23, NAREIT submitted comments to the Internal Revenue Service requesting changes to Form 1120-REIT.

NAREIT requested that the IRS add a number of modifications to Form 1120-REIT. The changes include: modifying Part III of Form 1120-REIT so that calculating a REIT's gross income for purposes of Section 857(b)(5)1 begins with gross, rather than net, income; modifying Part III of Form 1120-REIT to exclude income from hedging transactions under Section 856(c)(5)(G) for purposes of section 857(b)(5); and clarifying in the instructions to Form 1120-REIT how the passive loss limitations of Section 469 and at risk limitations of Section 465 apply to a REIT.

(Contact: Dara Bernstein at dbernstein@nareit.com)
Version 2.0 of the REIT Investor App includes a New Android Version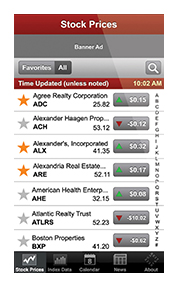 The REIT Investor App has become a useful tool for thousands of mobile investors and those interested in keeping up with the latest news and financial events related to REITs. More than 2,500 downloads have helped underscore the value the app is providing to the industry. In response to user feedback, NAREIT has made some significant improvements in usability, as well as adding an Android version to the Google Play Store. Both the Android and the iOS version of the app are now available. Locate the app for downloading by searching "REIT Investor."

Among the updates included in Version 2.0 are:
 
The app now restores the user's last viewed page. (Unless the user force-quits the app).


Calendar events may now be added to the device calendar, allowing users to add financial events such as earnings calls to their own calendars.


The stock prices view now has a full-screen mode on iPhone. This allows the user to quickly scan more companies at a time.


Added P/FFO ratio to the stock data screen.


We have streamlined the news tab and removed duplication of story headlines based on ticker symbols.


The news page now features a keyword search of news headlines.


Relevant financial events from the events tab are now also included on each company's profile page.
If you haven't updated the REIT Investor App yet, update it now to take advantage of these improvements. If you haven't downloaded the REIT Investor App yet, you can download it for free today for the iOS or Android smartphones and tablets by visiting
/reitinvestorapp
.
(Contact:
Jeff Henriksen
at jhenriksen@nareit.com)
NAREIT Welcomes New Corporate Member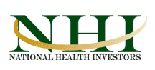 NAREIT is pleased to welcome National Health Investors (NYSE: NHI) as its newest Corporate Member. National Health Investors is an internally advised equity REIT that specializes in acquiring and financing senior housing, skilled nursing, medical office buildings and specialty hospitals. Based in Murfreesboro, Tenn., the company's CEO and president is Justin Hutchens.

(Contact: Bonnie Gottlieb at bgottlieb@nareit.com)
REITs in the Community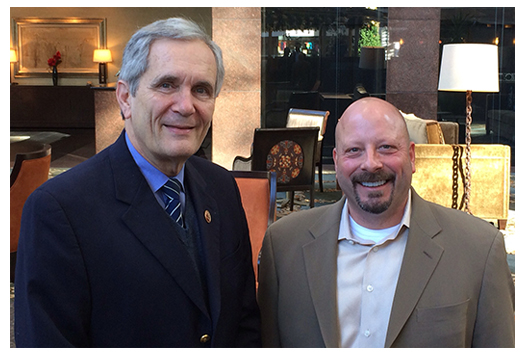 Jan. 2, 2014: Rep. Lloyd Doggett (D-TX), left, met with American Campus Communities (NYSE: ACC) President and CEO Bill Bayless, right, in Austin, Texas. Bayless provided Doggett, a member of the House Ways and Means Committee, with an overview of the company's roots in Austin and its success in partnering with colleges and universities across the nation. Bayless also described how American Campus' status as a listed REIT has benefited investors and the student housing market more broadly.

(Contact: Kirk Freeman at kfreeman@nareit.com)