Content

Message from the President

As the story in this issue of NewsBrief reports, last week's REITWeek 2014 was the best-attended ever. Roughly 2,500 members of the REIT community gathered in New York for this year's event. Two hundred REIT management teams from the United States, Australia, France, Japan and Mexico presented their perspectives to investors representing mutual funds, investment firms and institutions throughout the world.

REITWeek 2014's record attendance likely is due, in part, to the strong performance of REITs this year as well as over more extended time periods. For the first five months of the year, the FTSE/NAREIT All REITs Index's total return was up approximately 15 percent -- three times the total return of the S&P 500. As of the end of May, the FTSE/NAREIT All REITs Index had produced total returns of 22.5 percent and 9.9 percent over the previous five- and 10-year periods, respectively, in excess of the S&P 500, which had total returns of 18.4 percent over the five-year period and 7.7 percent over the 10-year period.

Strength in this year's attendance numbers also may reflect growing investor confidence in the economic recovery, with the expectation that economic growth will help support real estate fundamentals. Both economic observers who were featured speakers at this year's conference -- Fareed Zakaria, host of CNN's Fareed Zakaria GPS, and Tyler Cowen, professor of economics at George Mason University -- expressed their own confidence in the prospects for the U.S. economy and expanding opportunities for investors.

The growth in attendance is also due to the growing recognition of the importance of a REIT-based real estate allocation in an investment portfolio. Increasingly, investors of all types recognize the value of the income stream delivered through dividends, competitive total returns and portfolio diversification that REITs provide.








Steven A. Wechsler
President and CEO
Senate Banking Committee Approves TRIA Extension

The Senate Committee on Banking, Housing and Urban Affairs last week unanimously approved a bill to extend the Terrorism Risk Insurance Act (TRIA) for seven years through 2021.

TRIA was established in the wake of the 9/11 terrorist attacks to provide a federal risk-sharing mechanism to help insure against losses resulting from terrorist attacks. The bill, dubbed the "Terrorism Risk Insurance Program Reauthorization Act of 2014" (S. 2244), was initially introduced by several Committee members, including Sens. Charles Schumer (D-NY), Dean Heller (R-NV) and Mark Kirk (R-IL).

In a joint statement from Senate Banking Committee Chairman Tim Johnson (D-SD) and Ranking Member Michael Crapo (R-ID), Johnson stated that the extension of TRIA would "continue to help promote economic growth and provide certainty for commercial property development and job creation across the country while protecting the taxpayer." Crapo commented that the committee had worked to develop a TRIA program that "will help limit the economic damage of any future terrorist attack, make our economy more resilient and increase taxpayer protection."

The Coalition to Insure Against Terrorism (CIAT), of which NAREIT is a founding member, issued a statement supporting the committee's vote. Prior to the committee's action, CIAT forwarded a letter to all Senate Banking Committee members urging their support of the bill.

As adopted by the Committee, S. 2244 would incorporate two principal modifications to the program. First, it would incrementally increase the insurers' co-pay beginning in 2016 from the current level of 15 percent to 20 percent in the event of a terrorist attack that triggers TRIA into effect. The second modification would increase the aggregate amount of overall insured losses for which repayment of any federal share is mandatory from the current level of $27.5 billion to $37.5 billion incrementally over a five-year period.

S. 2244 will now be sent to the full Senate for consideration. NAREIT anticipates that the House Financial Services Committee will release its own proposal to extend TRIA in the coming weeks.

(Contact: Robert Dibblee at rdibblee@nareit.com)
MSCI, S&P Dow Jones Look to Treat Real Estate as Separate GICS Sector Apart from Financials
MSCI and S&P Dow Jones announced last week that they are evaluating potential changes to the Global Industry Classification Standard (GICS) structure for 2015, including the treatment of real estate and REITs

MSCI and S&P Down Jones indicated that real estate could be moved out from under the Financials Sector and given its own Sector.

"The ongoing specialization of companies in real estate and the need for real estate asset owners to conduct performance attribution and analysis creates a further opportunity to potentially elevate real estate to the Sector level in the GICS structure from under its current location in the Financials Sector," they said in a document explaining the review.

According to the companies' proposal, equity REITs would constitute one industry in the Real Estate Sector. The Equity REIT Industry would consist of eight Sub-Industries: Diversified REITs, Industrial REITs, Hotel & Resort REITs, Office REITs, Health Care REITs, Residential REITs, Retail REITs and Specialized REITs.

Mortgage REITs would remain in the Financials Sector and become a separate Industry.

The consultation period for GICS changes is set to end on Aug. 29, 2014. Any changes are expected to be announced by November 2014.

(Contact: Mike Grupe at mgrupe@nareit.com)
Recapping REITWeek 2014
A record-breaking number of attendees gathered at the Waldorf Astoria Hotel in New York City for REITWeek 2014: NAREIT's Investor Forum. Management teams from 200 REITs were in attendance, and more than 125 companies delivered individual company presentations to the institutional investors in attendance. Replays of company presentations that were webcast, as well as general sessions, can be found online here.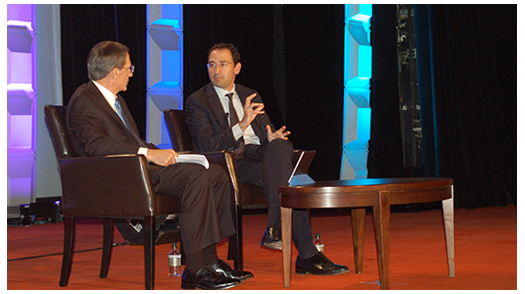 On the Day One of REITWeek 2014, Jonathan Gray, global head of real estate at private-equity firm Blackstone, sat down with NAREIT Chair Ronald Havner, Jr., the chairman and CEO of Public Storage (NYSE: PSA), for a wide-ranging discussion of commercial real estate topics. Gray's remarks covered prospects for different geographic markets and property segments, as well as the overall investment landscape.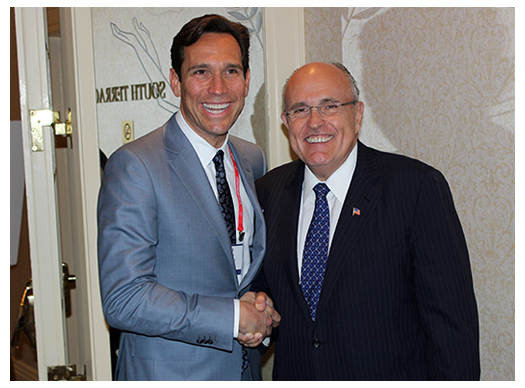 Former New York Mayor Rudolph Giuliani, pictured here with Glimcher Realty Trust (NYSE: GRT) Chairman and CEO Michael Glimcher, spoke at NAREIT's Board of Governors' dinner. Giuliani discussed his views of current world events while also reflecting on his time as mayor during and after 9/11.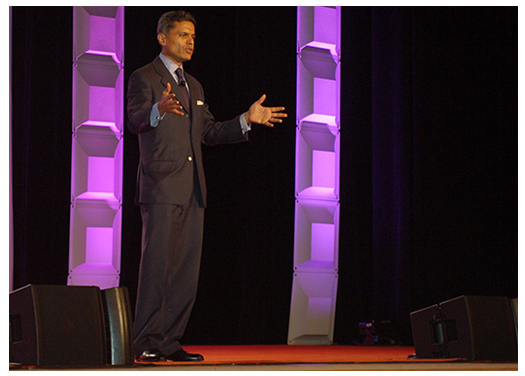 CNN host Fareed Zakaria was the keynote luncheon speaker for Day Two of REITWeek 2014. Zakaria argued that the resilience of the current global economy is due to political stability, economic convergence and technological connectivity. While acknowledging that there are challenges facing the system, Zakaria described them as "high quality challenges."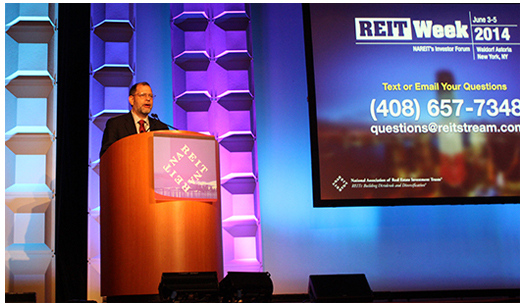 Tyler Cowen, economics professor at George Mason University, spoke at the Day Three luncheon to close the REITWeek 2014 program. Cowen is the co-author of the economics blog Marginal Revolution, and in 2013 he published "Average is Over," a book on evolving modern economies.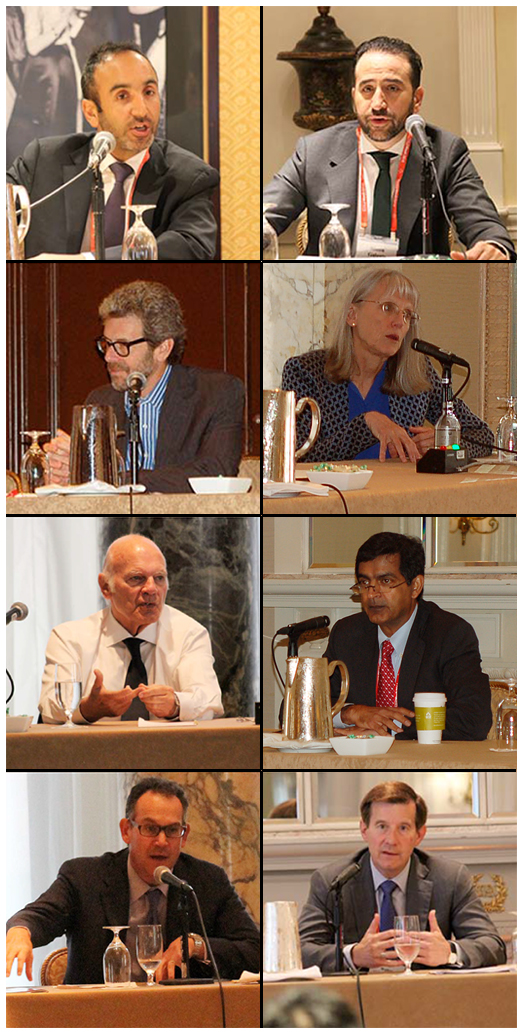 Among the CEOs participating in REITWeek company presentations were (from left to right, top to bottom): Hossein Fateh of DuPont Fabros Technology (NYSE: DFT); Simon Galente of Fibra Hotelera, SC (BMV: FIHO 12); Tony Malkin of Empire State Realty Trust (NYSE: ESRT); Lauralee Martin of HCP, Inc. (NYSE: HCP); Steve Roth of Vornado Realty Trust (NYSE: VNO); Sandeep Mathrani of General Growth Properties, Inc. (NYSE: GGP); David Simon of Simon Property Group, Inc. (NYSE: GGP); and Ed Walter of Host Hotels & Resorts, Inc. (NYSE: HST).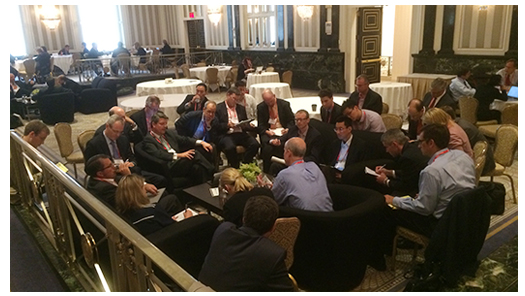 In addition to meeting with investors during company presentations and in one-on-one meetings in hotel suites, companies whose executives donated to REITPAC took advantage of the REITPAC Suite during the event. Pictured are executives from Boston Properties (NYSE: BXP) meeting with investors.

(Contact: Afia Nyarko at anyarko@nareit.com)
NAREIT Announces 2014 Investor CARE Award Winners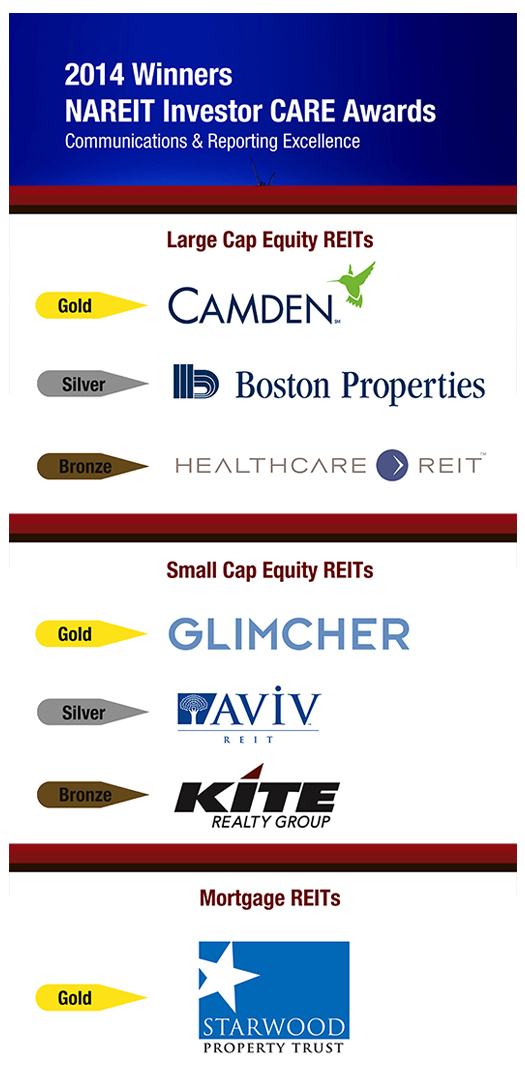 The winners of NAREIT's 2014 Investor CARE Awards were announced on June 4 in New York at REITWeek 2014: NAREIT's Investor Forum. This is the 14th year that NAREIT has presented the annual awards, which honor shareholder communications and reporting excellence.

In the Large Cap Equity REIT category, the gold award went to Camden Property Trust (NYSE:CPT). Boston Properties received the silver award, while the bronze award went to Health Care REIT, Inc. (NYSE: HCN).

In the Small Cap Equity REIT category, Glimcher Realty Trust was awarded gold, while Aviv REIT (NYSE: AVIV) received the silver award and Kite Realty Group Trust (NYSE: KRG) took bronze.

This year's recipient of the gold award for Mortgage REITs was Starwood Property Trust (NYSE: STWD).

The criteria used to choose winners was broadened this year and now consist of a company's online presence, Securities and Exchange Commission (SEC) filings and investor relations practices. All three categories are weighted equally.

The awards are intended to recognize those companies that interact most effectively with their investors online, as well as through written and verbal communication. The awards also highlight companies that provide investors with the most comprehensive, clearly articulated and useful information in the most efficient manner.

The NAREIT CARE Awards are judged by an independent panel of REIT securities analysts and portfolio managers.

(Contact: Bonnie Gottlieb at bgottlieb@nareit.com)
NAREIT Requests Clarification of OECD's Tax Treaty Abuse Rules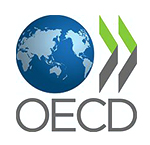 In 2013, the Organisation for Economic Cooperation and Development (OECD) adopted a 15-point action plan to address tax-base erosion and profit-shifting issues. Action 6 of the plan addresses tax treaty abuse. Last week, NAREIT commented on the Action 6 discussion draft, which was released earlier this year.

NAREIT requested clarification and guidance on how the OECD's anti-abuse rules would apply to cross-border investments by U.S. REITs. Specifically, NAREIT asked that the draft clarify that U.S. REITs are residents for tax treaty purposes and qualify for treaty benefits under the same tests that apply to other non-REIT companies.

(Contact: Dara Bernstein at dbernstein@nareit.com)
REIT.com CEO Spotlight Videos: REITWeek 2014
REIT.com spoke with 35 REIT CEOs at REITWeek 2014: NAREIT's Investor Forum. They offered their insights on the latest developments for their companies and the industry as a whole.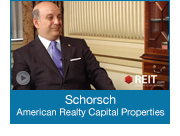 Nicholas Schorsch, chairman and CEO of American Realty Capital Properties (NASDAQ: ARCP), discussed his company's active year on the transactions front. Earlier this year, the company raised its acquisitions target for 2014 from $3 billion to $4.5 billion. Schorsch was asked about the motivation behind the aggressive increase.

"We're really in a different phase of our life," Schorsch said. "We're now into a deliberate cycle in our business, and our self-originated acquisitions are now way ahead of expectation. The market has opened up. Our team has really integrated well."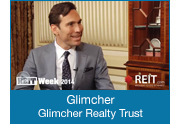 Michael Glimcher, chairman and CEO of Glimcher Realty Trust, talked about the 20th anniversary of Glimcher Realty trading on the New York Stock Exchange as a public REIT. The company's CEO discussed the significance of this milestone.

"For me, I just can't believe it's been 20 years," he said. "It's phenomenal for REITs as a whole. I had the opportunity to be at the exchange yesterday and ring the closing bell along with a group of companies celebrating their 20th anniversary. When I think about how sophisticated, how advanced the industry has become from 20 years ago, it's just tremendous."

Glimcher described the most transformative move in the company's 20 years.

"For us, it's all been about quality," he said. "Our team is better than ever, our balance sheet is better than ever and our assets are better than ever. So for our investors, the company they are buying into today versus what they were buying into 20 years ago, it's just a night and day difference."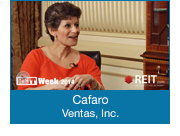 Like Schorsch, Debra Cafaro, chairman and CEO of health care REIT Ventas, Inc. (NYSE: VTR), also has been making news through a series of transactions. On June 2, Ventas announced two separate deals: the acquisition of American Reality Capital Healthcare Trust (NYSE: HCT) and a group of Canadian properties from Holiday Retirement. The American Reality Capital Healthcare Trust transaction solidified Ventas' position as "the leading medical office building franchise and senior living franchise globally," according to Cafaro. The Holiday deal will bring nearly 30 independent living properties into Ventas' portfolio.

Cafaro was asked about Ventas' ability to grow its funds from operations (FFO). Cafaro said the company emphasizes increasing cash flow, dividends and FFO. "We really pride ourselves on being able to consistently grow through all kinds of environments," she said.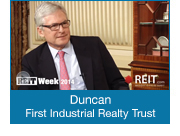 This year marks the 20th anniversary of First Industrial Realty Trust (NYSE: FR) being listed on the New York Stock Exchange. President and CEO Bruce Duncan was asked about the significance of the milestone.

"For the REIT business, I think that the model works," he said. "For First Industrial, we've been through a lot, and as we look back, I think it's a tribute to our team. We've got a great team that is focused on doing the right thing for shareholders, and we've had some great success over the last four or five years."

Duncan was asked to describe a transformative moment in the past 20 years. He noted that he joined the firm in early 2009 as it was caught in the market downturn.

"We went back to basics, we simplified our business model and we focused on getting our leverage back in order," he said.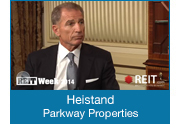 James Heistand, president and CEO of Parkway Properties (NYSE: PKY), discussed some of the macro trends that are impacting his company's portfolio and how they may evolve going forward.

"As the recovery has occurred, it's not been uniform," he said. "We initially started seeing signs of recovery in the Texas markets -- energy being a big part of it -- then Phoenix, and now we're in the Sun Belt, so it's kind of worked its way east. So, I'd say between now and a year ago, the recovery and the growth is more uniform -- it's throughout all of our markets. So, we're in Charlotte, Atlanta, Houston, Austin, Phoenix and all the major markets in Florida. For the first time I can tell you in some time, all of them are hitting on all cylinders right now."

Heistand talked about last year's acquisition of Thomas Property Group and how it changed the company. He said entering the market in Austin, Texas, was a key.

"We had no presence in the Austin market," he said. "Our strategy generally is to get scale in a market, so we don't really want to go in and buy one building. So, the Thomas portfolio offers us an opportunity not only to get into the Austin market, but to get to scale."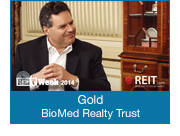 Alan Gold, chairman and CEO of BioMed Realty Trust (NYSE: BMR), talked about the company's 10th anniversary. Gold was asked about some of the biggest changes in life sciences realty during his career and strategies for keeping BioMed competitive.

"It's an exciting business model, in the sense that it hasn't changed since the very beginning," he said. "We're focused on acquiring scientific research laboratories."

Gold cited the members of BioMed's management team as the force behind keeping the firm on the leading edge of the sector.

(Contact: Matt Bechard at mbechard@nareit.com)
Investor Outreach Team Closes Busy May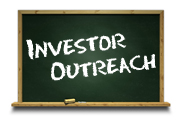 NAREIT's Investor Outreach team held direct meetings last month with a diverse group of 36 institutional investment organizations with aggregated assets under management and advisement of approximately $14 trillion.

Briefings were held with organizations across all targeted investment cohorts, including: eight with prominent global and domestic endowment and pension plans representing more than $39 billion in assets; five with investment consultants with assets under advisement of $6.4 trillion; and 21 with investment managers sponsoring global and domestic products for the institutional pension, retirement and retail investor markets with combined assets under management of $7.4 trillion. Additionally, two meetings were held with associations active in the retirement industry.

With total assets of $7.2 trillion, defined benefit plans, endowments and foundations comprise the largest and most highly concentrated segment of the $19.8 trillion pension and retirement market in the United States. NAREIT's Investor Outreach team has positioned itself as a resource to the U.S. pension, endowment and retirement plan industry, providing information, analysis, education and thought leadership to assist institutional investors and their advisors in determining the most effective ways to use listed equity REITs in their portfolios. Providing credible research, staff expertise and a relationship-oriented approach has helped boost REIT investment among pension plans.

Through the end of May, NAREIT has conducted 184 meetings with many of the largest and most influential investment organizations within the institutional investment marketplace. Collectively, these entities represent close to $28 trillion in assets under management or advisement.‬‬‬‬‬‬‬‬‬‬‬‬‬‬‬ NAREIT also was active on the academic and institutional investment conference circuit through May, participating in 14 events and speaking at 1.

(Contact: Meredith Despins at mdespins@nareit.com)