Content

Message from the President

As the story in this issue of NewsBrief reports, the Financial Accounting Standards Board (FASB) and the International Accounting Standards Board (IASB) last week jointly issued an exposure draft of a proposed new accounting standard for leases that would require most lessees to reflect a liability for lease payments on their balance sheets.

The roots of the proposed standard extend back to a 2005 SEC study that said $1.25 trillion in lease liabilities were not on lessees' balance sheets and called for the FASB to consider this issue in the interest of investor transparency.

The FASB and IASB began working on a new standard to address the issue in 2006, and NAREIT began working at the same time to provide the boards with our industry's perspective. Over the ensuing years, we arranged for REIT CEOs, investors and analysts to meet with the boards to provide them with information about the likely impact on the real estate industry of elements of the standard that were being considered. NAREIT Senior Vice President for Financial Standards George Yungmann actively participated on the boards' international working group on lease accounting, and we submitted numerous comment letters.

The board's first exposure draft of the standard, issued in 2010, called for all leases, including real estate leases, to be accounted for as though they were financing arrangements rather than leases, showing a larger portion of the expense or income on the income statement in the early years of the lease term and a smaller portion in later years.

NAREIT and its members strongly advocated for a standard that would allow landlords to report rental income on a straight-line basis over time and tenants to report rental expense on the same basis. The new exposure draft issued last week would allow most real estate leases to be accounted for in that fashion.

Comments on the exposure draft are due to the boards by Sept. 13. Because lease accounting impacts so many industries, input on the proposal is expected to be significant; the 2010 exposure draft produced more than 800 comment letters.

NAREIT will continue to actively engage in the process and represent our industry's views as the boards consider the proposal in the context of constituent comments.







Steven A. Wechsler
President and CEO
 
NAREIT Submits Comments on Camp's Small Business and Passthrough Tax Reform Discussion Draft

As the House Committee on Ways and Means continues its study of comprehensive tax reform, NAREIT last week submitted comments on the tax reform discussion draft regarding small businesses and passthrough entities released earlier this year by Chairman Dave Camp (R-MI).

Because REITs are not passthrough entities, the discussion draft does not address REITs. As a result, NAREIT's comments primarily focused on the discussion draft's passage on "Unified Rules for Passthroughs," such as partnerships and limited liability companies. Among its recommendations, NAREIT suggested that the discussion draft's provisions regarding passthrough entity withholding either be dropped in their entirety or modified so that "passthrough entities and their partners (are) entitled to elect for the partnership to pay the expected federal income tax liability of their partners in lieu of withholding and/or the implementation of a certification procedure." Doing so would mean that withholding would not apply to partners unlikely to owe entity-level federal income tax, NAREIT said.

"Because REITs are mandated to distribute at least 90 percent of taxable income (and stock-exchange listed REITs generally distribute at least 100 percent of taxable income)… any situation that could result in 'phantom income' to a REIT-owned partnership raises potential distribution issues, and imposing a partnership withholding obligation would compound those issues further," NAREIT said.

NAREIT previously submitted comments to Ways and Means on the scope of the entire tax reform project and on proposals related to financial products.

(Contact: Dara Bernstein at dbernstein@nareit.com)
NAREIT Recommends Modifications to FASB Financial Instruments Proposal

On May 15, NAREIT submitted a letter to the Financial Accounting Standards Board (FASB) in response to the proposed Accounting Standards Update Financial Instruments-Overall (Subtopic 825-10): Recognition and Measurement of Financial Assets and Financial Liabilities.

In the letter, NAREIT recommended that the FASB continue to provide companies with the ability to recognize and measure financial assets and financial liabilities based on the company's business model. NAREIT commended the board for working with the International Accounting Standards Board (IASB) in developing a mixed attribute model for the recognition and measurement of financial assets and financial liabilities. In NAREIT's view, a mixed attribute model would be consistent with the business models of companies that own and operate real estate, as well as companies that finance transactions involving real estate.

The proposal would allow financial assets to be reported at amortized cost, fair value with changes in value reported in other comprehensive income, or fair value with changes in value reported in net income. Financial liabilities would be reported at amortized cost or at fair value with changes in value reported through net income also based on the company's business model.

While NAREIT supported the FASB's mixed attribute model, NAREIT recommended the following enhancements to the proposal:
Synchronize embedded derivatives guidance for financial assets with the guidance for financial liabilities.


Eliminate the restrictive nature of the criteria to classify financial instruments at amortized cost (e.g., many financial instruments that include derivative elements and that are held for the collection of cash flows that are currently measured at amortized cost would be precluded from such classification under the proposal).


Converge the proposal's impairment guidance with the FASB and IASB respective Credit Impairment models in allowing for the reversal of previously recorded impairment charges.


Clearly articulate the threshold for sales and the consequence of selling financial assets that are classified in the amortized cost category.


Ensure that interim disclosures are not a mere repeat of the annual disclosures – that only material changes to the annual disclosures are required in interim reports.
(Contact:
Christopher Drula
at cdrula@nareit.com)
Roth, Simon Slated to Open REITWeek


Industry heavyweights Steven Roth, chairman and CEO of Vornado Realty Trust (NYSE: VNO), and David Simon, chairman and CEO of Simon Property Group (NYSE: SPG), will share their insights at the opening session of REITWeek 2013: NAREIT's Investor Forum. The discussion, moderated by NAREIT Chair Ed Walter, president and CEO of Host Hotels & Resorts (NYSE: HST), is sure to be a highlight of the three-day event, being held June 5-7 at the Hilton Chicago.

The lunch speaker on day two of REITWeek will be Austan Goolsbee, chairman of the President's Council of Economic Advisers (2010-2011) and professor of economics at the University of Chicago's Booth School of Business. Bringing the event to a close on Friday morning will be a politically focused session with Michael Murphy, political analyst for NBC News and contributing editor with TIME magazine, and Eugene Robinson, Pulitzer Prize-winning columnist with The Washington Post and political analyst for MSNBC.

REITWeek 2013 is a complimentary, invitation-only event for institutional investors and NAREIT Corporate Members. For institutional investors to attend this event, they need to first qualify by filling out the <a '="" data-cke-saved-href="/Events/REITWeek2013/requestinvitation" href="/Events/REITWeek2013/requestinvitation">"Request an Invitation" form. Once qualified, investors will be invited to complete their registration and attend REITWeek 2013.

All NAREIT Corporate Members qualify for complimentary "Fast-Track Registration." Once you have completed your registration, a confirmation e-mail will be sent to you immediately and will include information on how to reserve hotel rooms.

All attendees must pre-register before the beginning of the event.

(Contact: Katelyn Rowland at krowland@nareit.com)
FASB Releases Exposure Draft on Leases
The Financial Accounting Standards Board (FASB) last week released a revised exposure draft on leases. The revised exposure draft, which is a joint effort of the FASB and the International Accounting Standards Board (IASB) "proposes that most leases of lessees would be recognized on the balance sheet, with the goal of providing transparent information that is decision-useful to users of financial statements," according to the FASB.

"The proposal aims to improve the quality and comparability of financial reporting by providing greater transparency about leverage, the assets an organization uses in its operations and the risks to which it is exposed from entering into leasing transactions," the FASB said.

NAREIT issued an SFO Alert last week with further details on the proposal.

(Contact: George Yungmann at gyungmann@nareit.com)
NAREIT Participates at NAPFA Conference

NAREIT participated in the National Association of Personal Financial Advisors' (NAPFA) Annual Conference in Las Vegas earlier this month. An important component of NAREIT's outreach to the financial intermediary audience is its participation in financial intermediary and retail investor-focused conferences throughout the year. Financial intermediaries advise and manage approximately one-third of the $16 trillion of retirement savings in the United States, including individual retirement accounts and 401(k) rollover accounts.

The NAPFA event attracted more than 700 financial advisors, registered investment advisors (RIAs), investment management firms and financial publishers. The event provided NAREIT an opportunity to inform and educate the financial advisor and RIA attendees about the benefits of REIT based real estate investment.

Additionally, the NAPFA event provided opportunities to develop stronger relationships with many of the investment firms with which NAREIT maintains a regular dialogue, including BlackRock iShares and Cohen & Steers.

(Contact: Abby McCarthy at amccarthy@nareit.com)
North of the Border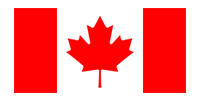 In addition to its outreach initiatives targeting U.S. investment organizations, NAREIT is actively engaged in outreach beyond its borders, including our neighbors to the north in Canada. This coincides with the objectives of NAREIT's investment affairs and investor education program to effectively communicate the proposition of real estate investment through REITs to institutional and individual investors worldwide.

Canada's pension fund assets total approximately $1.5 trillion; and with 19 of the world's 300 largest funds based in Canada, it represents the second-largest individual country concentration of pension fund wealth outside the U.S. Further, Canadian pension funds have an appetite for real estate and have invested approximately $9 billion into U.S. commercial real estate in the last three years, according to recent press reports.



Last week, Meredith Despins, NAREIT's vice president of investment affairs and investor education, attended the 12th annual "Canadian Cup of Investment Management" conference in Toronto. The conference, presented by the Information Management Network (IMN), aims to address the critical issues impacting the investment success of Canadian institutional investors.

Discussions were focused on the challenges and opportunities Canadian pension systems are encountering in the management of their investment portfolios as well as measures investors might consider to both maximize their current portfolios while investing for future returns. During one of the sessions, the chief investment officers from several of Canada's larger pension funds expressed concern over their ability to successfully achieve targeted investment returns in the face of what continues to be a low investment return environment. There were a number of panels that explored a shift toward "alternative" investments, both liquid and illiquid, among pension systems as a way to address the investment challenges that they face. In this context, real estate was identified among the asset classes that these investors are embracing.

The conference was attended by more than 300 delegates including senior investment executives from a number of Canada's prominent governmental and private sector pension systems, as well as representatives from leading investment consulting and advisory organizations.

(Contact: Meredith Despins at mdespins@nareit.com)
NAREIT Discusses AIFMD with European Authorities

Victoria Rostow, NAREIT's senior vice president for policy and regulatory affairs, was in Europe last week for meetings with regulators regarding the European Union's Alternative Investment Fund Managers Directive (AIFMD).

Rostow met with regulatory officials from France, Ireland and the United Kingdom to discuss local implementation of the AIFMD. NAREIT is working to ensure that the implementation of the AIFMD appropriately includes funds, whether organized as a REIT or not, and excludes all entities, including relevant REITs, that are not operated as funds, but rather own and operate land and buildings as a business. NARET believes that the excluded category in most jurisdictions would cover most listed U.S.-based equity REITs and many other publicly listed real estate concerns.

Rostow was accompanied by representatives from the European Public Real Estate Association and British Property Federation.

(Contact: Victoria Rostow at vrostow@nareit.com)
Don't Miss NAREIT's First Real Estate Research Conference



On June 4, the day before REITWeek 2013 begins, NAREIT is co-hosting a complimentary, one-day Real Estate Research Conference to discuss results of leading REIT and real estate investment related research papers submitted to the American Real Estate and Urban Economics Association, publisher of Real Estate Economics, the premier academic journal for real estate investment.

This information-packed, one-day event will present the latest research submitted for publication in a forthcoming special issue of Real Estate Economics. This event is complimentary and open to anyone interested in the latest research related to REITs and real estate investment. To attend the Real Estate Research Conference, a separate registration form from REITWeek must be completed.

(Contact: Michael Grupe at mgrupe@nareit.com)
NewsBrief Will Not Publish Next Week
NewsBrief will not publish next Monday in observance of Memorial Day. NewsBrief will return Monday, June 3.

(Contact: Matt Bechard at mbechard@nareit.com)