Content

Message from the President

Members of the REIT community are heading to Atlanta this week for REITWorld 2014: NAREIT's Annual Convention for All Things REIT. Along with other NAREIT-sponsored programs such as REITWeek, REITWorld is one of the industry's biggest events of the year.

As is the case with all of its events, NAREIT aims for REITWorld to offer an informative program in which attendees can hear from leaders in the REIT and real estate investment industry. Additionally, NAREIT arranges for insightful speakers to provide attendees with perspectives on the events that shape the world beyond our industry.

This year, REITWorld's program will include a presentation from Harvard University's Robert Zoellick, former World Bank president and veteran of multiple White House administrations, on economic and international affairs. Attendees can also attend a presentation from Bloomberg's Mark Halperin, author of the New York Times bestseller "Game Change," on the political landscape post-election. The invitation-only Board of Governors Dinner on Nov. 5 will start with a reception with Sen. Johnny Isakson (R-GA), a member of the Senate Finance Committee. Former U.S. Secretary of State Madeleine Albright will be speaking at this year's dinner.

Knowledgeable speakers and informative panel discussions are only part of what makes events such as REITWorld so important to the REIT industry. REITWorld is a success because members of NAREIT and the REIT community come together in one place to build relationships and to talk about REITs

The REIT approach to real estate investment is nothing more than a good idea without capable individuals who can execute on and invest in the mission laid out more than 50 years ago when U.S. REITs were created. REITWorld and other NAREIT events provide great opportunities for our community to assemble together to advance REIT-based real estate investment, consistent with that mission.

I look forward to seeing many of you in Atlanta this week.








Steven A. Wechsler
President and CEO
NAREIT Announces 2015 Officers and Executive Board Members

NAREIT corporate members recently elected NAREIT's 2015 Officers and other Executive Board members, effective Nov. 1, 2014. The NAREIT Executive Board is NAREIT's sole governing board. The results of the election were consistent with the final slate of recommendations that the NAREIT Governance Committee made and in accordance with NAREIT's Bylaws.

The NAREIT Executive Board also approved the 2015 members of NAREIT's Audit and Investment Committee, its Advisory Board of Governors, its Real Estate Investment Advisory Council, its Advisory Board Associates, its Mortgage REIT Council and its Public, Non-Listed REIT Council.

The 2014 Governance Committee consisted of the following individuals: Ronald L. Havner, Jr. (Chair), Public Storage; Thomas J. Baltimore, Jr., RLJ Lodging Trust; Edward J. Fritsch, Highwoods Properties, Inc.; Daniel B. Hurwitz, DDR Corp.; and Sandeep Mathrani, General Growth Properties, Inc.


Elected as 2015 Officers and Members of the 2015 Executive Board:
Chair:
David J. Neithercut
President & CEO
Equity Residential

Second Vice Chair:
Edward J. Fritsch
President & CEO
Highwoods Properties, Inc.
First Vice Chair:
David B. Henry
Vice Chairman, President & CEO
Kimco Realty Corporation

Treasurer:
Timothy J. Naughton
Chairman & CEO
AvalonBay Communities, Inc.
Elected as Members of the 2015 Executive Board:

Thomas J. Baltimore, Jr.
President & CEO
RLJ Lodging Trust

Lauralee E. Martin
President & CEO
HCP, Inc.

W. Benjamin Moreland
President & CEO
Crown Castle International Corp.

Doyle R. Simons
President & CEO
Weyerhaeuser

Owen D. Thomas
CEO
Boston Properties, Inc.

Wellington J. Denahan
Chairman & CEO
Annaly Capital Management, Inc.

Sandeep Mathrani
CEO
General Growth Properties, Inc.

Dennis D. Oklak
Chairman & CEO
Duke Realty Corporation

Robert S. Taubman
Chairman, President & CEO
Taubman Centers, Inc.
Serving as Members of the 2015 Executive Board as Past Chairs
Ronald L. Havner, Jr.
Chairman, CEO & President
Public Storage
 
W. Edward Walter
President & CEO
Host Hotels & Resorts, Inc.
A complete list of
NAREIT's 2015 Advisory Board of Governors
is available on REIT.com.
(Contact:
Megan Peichel
at mpeichel@nareit.com)
NAREIT Investor Outreach Holds 34 Meetings in October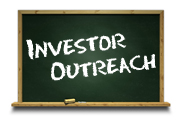 During October, NAREIT's Investor Outreach team held meetings with 34 investment organizations responsible for more than $11 trillion in assets in the institutional investment market. Meetings were held with several of the largest global, sovereign wealth, pension and retirement funds, representing more than $788 billion in assets.

The team also met with investment consultants overseeing $3 trillion in assets under advisement and with investment managers managing more than $7 trillion in assets within global and domestic strategies for the institutional and retail markets.

(Contact: Meredith Despins at mdespins@nareit.com)
NAREIT Comments to PCAOB on Auditing Estimates and Fair Value Measurements

NAREIT submitted comments last week to the Public Company Accounting Oversight Board (PCAOB) with respect to a staff consultation paper released in August on auditing estimates and fair value measurements.

NAREIT noted in its comments that it "does not believe that the PCAOB has identified the root cause that would necessitate further amendments to auditing standards."

Instead, NAREIT recommended that the PCAOB focus on "targeted improvements to specific sections of audit guidance as opposed to wide-ranging changes to the entire audit framework."

(Contact: George Yungmann at gyungmann@nareit.com)
REIT.com Video: Fundamentally Speaking With NAREIT's Calvin Schnure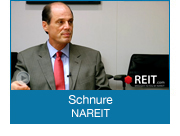 In the latest edition of Fundamentally Speaking, Calvin Schnure, NAREIT's vice president for research and industry information, observed that commercial real estate fundamentals remain sound despite stock market volatility during October.

Schnure explained that movements in the stock market in October mostly reflected concerns about global growth and the impact of the global economy on the United States. Worries about the strength of the U.S. dollar and its impact on U.S. firms that repatriate their foreign earnings also played a factor, according to Schnure.

"What we've seen is that the U.S. economy is still fairly resilient through all of this," Schnure said. He stressed that investors shouldn't put too much focus on any one monthly number because, overall, the economy has shown continued steady improvement.

Schnure noted that "the job market is a good indicator that the U.S. economy is gaining strength and gaining momentum." At the same time, third quarter earnings show corporate profits are exceeding expectations, Schnure said.

CLICK HERE to view the interview with Schnure in its entirety.

(Contact: Sarah Borchersen-Keto at sborchersen-keto@nareit.com)
NAREIT's Despins Speaks at Public Safety Employee Pension Conference

Meredith Despins, NAREIT's vice president of investment affairs and investor education, last week made the case for REITs as a way to build portfolio value at the National Conference on Public Employee Retirement Systems' (NCPERS) 2014 Public Safety Employees Pension & Benefits Conference in New Orleans, La.

NCPERS is the largest association for public sector pension funds, representing more than 550 funds throughout the United States and Canada that collectively manage nearly $3 trillion in pension assets held in trust for approximately 21 million employees and retirees.

Despins' presentation focused on the benefits that listed REITs bring to pension portfolios and the strategic and tactical portfolio applications of REITs. The presentation highlighted findings from NAREIT's internal and sponsored research with practical examples of how REITs may be employed within institutional investment portfolios.

(Contact: Meredith Despins at mdespins@nareit.com)
NAREIT Participates in Pensions & Investments West Coast DC Conference
NAREIT's Investor Outreach team participated in the Pensions & Investments (P&I) Annual West Coast Defined Contribution Conference held in San Diego, Calif., last week.

Attendees included a nationwide cross-section of plan sponsors, investment consultants, investment managers, plan providers and other organizations offering products and services within the $7 trillion defined contribution (DC) market.

One of the key trends discussed during the conference was the rapid increase in the adoption of "auto" features by DC plan sponsors, including "auto enrollment" and "re-enrollment." The implementation of these features has had the effect of "defaulting" plan participants into professionally managed asset allocation products, particularly target-date funds, the fastest-growing investment product in the DC space. Target-date funds increasingly feature meaningful allocations to U.S. REITs and global listed real estate securities.

(Contact: Kurt Walten at kwalten@nareit.com)
Latest Issue of REIT Magazine Now Available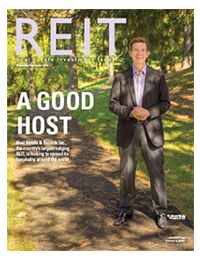 Ed Walter, president and CEO of Host Hotels & Resorts, Inc. (NYSE: HST), is featured on the cover of the latest issue of NAREIT's REIT: Real Estate Investment Today magazine. The November/December cover story is a profile of Host Hotels and the work that Walter and his team have done to expand the company both domestically and abroad.

Also in this issue, Rick Holley, CEO of Plum Creek Timber Company (NYSE: PCL), discusses his company's growth since becoming the first publicly traded timber REIT and how Plum Creek strives to find value out of every acre it owns.

A panel of leading economists discussed their expectations for broad market fundamentals and how that will likely impact REIT performance going forward. The consensus was that REITs will continue to strengthen in step with an improving economy.

Also in this issue, a look at NAREIT-sponsored research conducted by CEM Benchmarking that outlines how pension funds would have benefitted from increased allocations to stock exchange-listed Equity REITs, as well as discussion of how securing an investment-grade rating impacts operations in today's market.

The November/December issue of REIT magazine is now available in print and online.

(Contact: Matt Bechard at mbechard@nareit.com)
NAREIT's Calvin Schnure Updates Deloitte Conference on Macroeconomic Fundamentals

Calvin Schnure, NAREIT vice president for research and industry information, spoke at the Deloitte 2014 Greater Washington Real Estate Industry Update conference in McLean, Va., on the outlook for macroeconomic fundamentals in 2015.

Schnure's presentation touched on a range of topics, including interest rates, the Federal Reserve and the performance of real estate markets.

Schnure told the conference that the economy continues to build momentum with accelerating job growth and GDP. Real estate markets are improving as the resulting increase in demand more than offsets a higher level of new supply, he said. The interest rate environment in 2015 is also likely to be favorable for real estate, Schnure said, while the stronger economy is causing rising occupancy and rent growth.

(Contact: Calvin Schnure at cschnure@nareit.com)
NAREIT's Brad Case Speaks at CFA Society of Montreal

Brad Case, NAREIT senior vice president for research and industry information, made a presentation last week on investing in real estate through listed REITs at a lunch sponsored by the Chartered Financial Analysts (CFA) Society of Montreal.

The presentation focused on the differences between private equity and stock exchange-listed REITs as ways of investing in equity real estate. Case discussed the fact that, on average, stock exchange-listed Equity REITs have provided higher net total returns than private equity real estate during long historical periods, with little difference in actual volatilities or correlations with other assets. He also outlined the circumstances under which it may make sense for an institutional investor to have exposure to both listed and private real estate.

Discussion following the presentation touched on the current macroeconomic climate, the relationship between interest rates and real estate returns, and the tax issues faced by non-U.S. capital providers investing in U.S. real estate. The CFA audience included staff members of institutional investors and investment managers, as well as financial advisors.

(Contact: Brad Case at bcase@nareit.com)
NAREIT Welcomes New Corporate Member

NAREIT is pleased to welcome Griffin-American Healthcare REIT III as its newest Corporate Member. Griffin-American Healthcare REIT III is a public, non-listed Equity REIT that owns health care real estate assets, focusing primarily on medical office buildings, senior housing facilities, skilled nursing facilities and hospitals. Based in Irvine, Calif., with its sister PNLR and NAREIT member Griffin Capital Essential Asset REIT, Griffin-American Healthcare REIT III's chairman and CEO is Jeffrey Hanson. Its president and COO is Dan Prosky.

(Contact: Bonnie Gottlieb at bgottlieb@nareit.com)
| | |
| --- | --- |
| Follow us on:   | REIT.com RSS Feeds:   |