Content

Message from the President

Last week, senior financial officers of REITs, senior members of law, accounting and investment firms, and representatives of standards-setting agencies came together in Boston to take part in NAREIT's annual Senior Financial Officers Workshop.

The SFO Workshop is very much a hands-on event at which participants share knowledge about key financial topics, such as proposals for converging U.S. and international accounting standards, SEC regulatory decisions, and investor relations and capital markets issues. These topics are central to the work that REIT financial officers do for their companies every day, and they also are an important part of the advocacy that NAREIT conducts on its members' behalf on a daily basis.

For example, for the past six years, FASB and IASB have been conducting a project to converge their lease accounting standards, the result of which was a tentative decision to account for property leases as financing transactions, as would be the case for automobiles, copiers or other equipment.

Since the beginning of this project, NAREIT has advocated for straight-line income statement recognition for lessors and lessees of real estate, mirroring current reporting practice for a majority of the leases executed in the industry. We achieved a breakthrough this summer when the boards tentatively agreed to revise their position to recognize that there is more than one kind of lease, and that most real estate leases should be accounted for differently than equipment leases.

NAREIT is involved in a broad range of policy and investment issues, but important among them are our efforts to support financial accounting and regulatory standards that are fair and do not present unreasonable barriers to REITs' ability to manage their businesses and report their results to investors.









Steven A. Wechsler
President and CEO

 
SFO Workshop 2012 A Success

SFO Workshop 2012 brought together more than 160 REIT financial executives and leading service providers that support their legal, financial and accounting needs. The event, held Sept. 24-25 in Boston at the Fairmont Copley Plaza, featured 12 sessions, roundtables and events highlighting the latest insights concerning capital markets and investor relations issues and accounting and financial reporting matters.

David Gelinas, global head of estimates content strategy with Thomson Reuters, addressed NAREIT's Best Financial Practices Council regarding First Call's process for accumulating, reviewing and posting earnings estimates. He indicated that Thomson Reuters intends to add a number of real estate specific items to its product listing, including funds from operations (FFO) per share as defined by NAREIT.

Jim Taylor, CFO and senior vice president for investor relations with Federal Realty Investment Trust, moderated the opening SFO 2012 session, Navigating the Current Capital Markets. The panel discussed the current costs of various types of capital, including preferred stock; effective and efficient capital allocation; and the pros and cons of various types of leverage.

Christopher Drula, senior director for financial standards with NAREIT, moderated the Convergence of Accounting Standards and Implications for the Real Estate Industry session. The session focused on the status of ongoing projects focused on the global convergence of accounting standards that will have a direct impact on NAREIT member companies.

The REIT Investor Forum session was moderated by Lisa Palmer, senior vice president for capital markets with Regency Centers Corp. (NYSE: REG). Panelists discussed the importance of reporting FFO as defined by NAREIT, the appropriate use of leverage and the evolution of the REIT business model.

A look into the subject of Corporate Governance, Ethics, and Corruption was led by Robert McCadden, executive vice president and CFO with Pennsylvania Real Estate Investment Trust (NYSE: PREIT). Panelists discussed the responsibilities of the board of directors, the effectiveness of the audit committee and the use of a whistleblower hotline in detecting fraudulent activities.

Paul Nungester, senior vice president and controller for Health Care REIT Inc. (NYSE: HCN), moderated the Financial Standards and SEC Hot Topics session. Panelists discussed recent SEC comment letter trends and the steps to take in responding to an SEC comment letter. Additionally, the panelists provided an overview of recently issued accounting standards, including the impairment of goodwill and indefinite-lived intangible assets, fair value measurement disclosures, and the de-recognition of in-substance real estate.

Attendees also heard from Michael Acton, managing director with AEW Capital Management. Acton shared his research and views on the current and future economic environment and implications of the upcoming 2012 elections.

(Contact: Christopher Drula at cdrula@nareit.com)
NAREIT Asks FASB to Defer its Proposed Disclosures about Liquidity Risk & Interest Rate Risk

On Sept. 25, NAREIT submitted a letter to the Financial Accounting Standards Board (FASB) in response to the board's Disclosures about Liquidity Risk and Interest Rate Risk Proposed Accounting Standards Update. The Proposal would require entities to prepare extensive tabular disclosures both annually and quarterly, including proposed requirements that approximate existing and proposed additional disclosures pursuant to Securities and Exchange Commission (SEC) rules. NAREIT took issue with the proposal, and did not support its issuance as a final standard at this time. NAREIT recommended that the FASB:
Defer the proposal until the Disclosure Framework Project is complete
Re-evaluate the consequences of including forward-looking information within the financial statements
Eliminate redundancies with SEC disclosure rules
Additionally, NAREIT expressed the following concerns with the Proposal:
The proposal would compete directly with the FASB's Disclosure Framework Project
The proposal would create potentially redundant disclosure requirements with both existing and proposed SEC disclosure rules
The proposal would create a new measurement approach for disclosure of cash flow obligations
The proposal would require disclosure of prospective financial analysis information in the financial statements
The proposal would require the development of new systems for any companies meeting the definition of a financial institution
(Contact:
Christopher Drula
at cdrula@nareit.com)
Commercial Building Modernization Act Introduced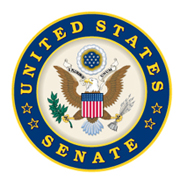 On Sept. 20, 2012, Sens. Olympia Snowe (R-ME), Jeff Bingaman (D-NM), Benjamin Cardin (D-MD) and Dianne Feinstein (D-CA) introduced S. 3591, the Commercial Building Modernization Act.

The bill would improve and expand deductions to make new and existing buildings more energy efficient. The enactment of S. 3591 would encourage expenditures to allow deductions for retrofitting of new and existing buildings for greater energy efficiency, both by updating existing Internal Revenue Code section 179D and by creating a new section 179F. Important changes from existing law include allowing energy efficiency improvements to be measured based on the reduction in energy usage of an existing building, rather than only based on improvements over the existing building codes.

Furthermore, retail shopping center owners would be entitled to claim the deduction based on improvements to an area of 50,000 square feet or more that has its own utility meter (rather than based on an improvement of the energy usage of the entire shopping center). In addition, the bill creates a framework to allow REITs, non-profits and other property owners to allocate all or part of these deductions to, among others, lenders, tenants, architects and contractors.

Finally, the bill would allow "non-captive REITs" to reduce their "earnings and profits" by the same amount they deduct from taxable income for these energy efficient expenditures. Because REIT distributions are taxable to shareholders to the extent of a REIT's earnings and profits, the bill would allow shareholders of non-captive REITs to benefit from these expenditures by reducing the extent to which their distributions are taxable as dividends. Under current section 179D, a REIT can only reduce its earnings and profits by 20 percent of the section 179D deduction in the year the expense is incurred, and may not be able to reduce its E&P by the remaining 80 percent of the deduction in later years.

The bill's definition of "captive REIT" is similar to that used by the Multistate Tax Commission (MTC) in connection with its model state captive REIT statutes that either add back a captive REIT's dividends paid deduction or expenses paid by a related party to a captive REIT. More than 10 states have adopted similarly phrased statutes to that of the MTC. In general under S. 3591, a captive REIT is a REIT more than 50 percent owned by a taxable, non-REIT subchapter C corporation, other than an Australian REIT or similar foreign REIT-like entity.

Given Congress' existing budgetary priorities and the upcoming elections, Congress may not be able to address this bill further this year. Nevertheless, it will serve as a useful placeholder in a subsequent consideration of these issues.

(Contact: Dara Bernstein at dbernstein@nareit.com)
NAREIT's September Outreach Efforts Feature Visits to the Big Apple and Steel City


NAREIT's Investor Outreach team's busy September itinerary included numerous meetings in New York and Pittsburgh. These meetings were coupled with additional meetings in Europe and Asia in conjunction with events held jointly with the Association for Real Estate Securitization in Japan and with members of the Real Estate Equity Securitization Alliance. During the month, NAREIT staff met with a diverse range of 51 organizations in the institutional investment market controlling close to a combined $7.8 trillion in assets. The 51 meetings were held with organizations across all targeted investment cohorts, including: seven with prominent domestic and international pension, retirement and sovereign wealth fund plan sponsors representing almost $689 billion in assets; two with investment consultants with assets under advisement of more than $830 billion, and 27 with investment managers sponsoring global and domestic products for the institutional and retail investor markets and representing close to $8 trillion in assets under management.‬

In response to growing investor interest, many of our meetings continue to lead off with a discussion of the current macroeconomic outlook and its implications for commercial real estate and REITs. The macroeconomic news has been disappointing, especially the continued weak job growth and concomitant lack of significant improvement in the unemployment rate. Despite sluggish growth in the overall economy, however, commercial property markets have firmed modestly in 2012, with occupancy rates edging higher. This favorable relative performance is due to new construction levels that are well below their long-term trend, as well as significant pent-up demand, especially in the multifamily sector. Over the medium and longer term, the supply picture suggests REITs are well positioned for strong performance as the fundamentals for commercial real estate continue to improve.‬

‪Through the end of September, NAREIT has conducted 329 meetings with many of the largest and most influential investment organizations within the institutional investment marketplace. Collectively, these entities represent over $34 trillion in assets under management or advisement.‬‬‬‬‬‬‬‬‬‬‬‬‬‬‬‬‬‬

(Contact: Kurt Walten at kwalten@nareit.com)
Register Today for REITWorld 2012

REITWorld 2012: NAREIT's Annual Convention for All Things REIT, scheduled for Nov. 13-15 in San Diego, provides a unique opportunity where REIT and real estate executives, experienced and sophisticated investors, industry leaders, and academic experts come together in one setting to share their specialized knowledge and experience.

This year, conference sessions will offer a unique view of four market segments: health care, housing, business-to-business real estate (including office, industrial, data center and infrastructure REITs) and consumer-oriented real estate (including hotels, regional malls, strip centers and self-storage REITs).

Attendees will gain understanding and insight into the opportunities, business models and economic drivers of these four sectors, as well as many of the individual companies within them.

Visit the REITWorld Event page to register and to get all the details regarding the event as they become available.

(Contact: Katelyn Rowland at krowland@nareit.com)
REITs in the Community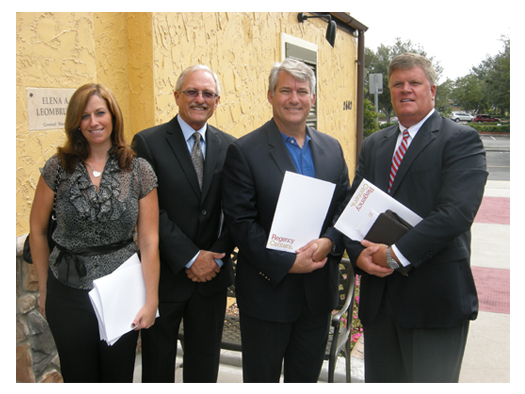 Sept. 25, 2012: Rep. Dennis Ross (R-FL), second from right, visited Regency Center's Regency Square Shopping Center in Brandon, Fla., and met with (from left to right): Jessica Torres, senior leasing administrator; Cary Anderson, senior leasing agent; and Mike Kinsella, senior market officer. Ross was briefed on the economic impact that the Regency Square Center is having on his district, as well as a summary of Regency's other properties located throughout Florida. A discussion was also pursued on the legislative proposal currently in Congress to create sales and use tax parity for online and traditional retailers, which Rep. Ross is currently supporting.

(Contact: Kate Smith at ksmith@nareit.com)
NewsBrief Will Not Publish Oct. 8
NAREIT NewsBrief will not publish Oct. 8 in observance of Columbus Day. The next issue will publish Monday, Oct. 15.

(Contact: Matt Bechard at mbechard@nareit.com)