Content

Message from the President

Representatives from a number of NAREIT Corporate Members will be in Boston this week to participate in two important industry events.

NAREIT's SFO Workshop and HR Forum are highly focused meetings that provide our members in those fields with the latest industry developments and peer-to-peer networking opportunities that directly relate to their day-to-day responsibilities.

The SFO Workshop program has been tailored to meet the needs of REIT executives with responsibility for accounting, financial reporting, capital markets and/or investor relations. NAREIT's HR Forum is the only HR meeting that focuses exclusively on REITs.

By hosting industry events such as these, NAREIT provides its members with access to peers, partners, investors and industry professionals. We take this responsibility very seriously and strive to offer the most informative, engaging and productive events possible.

These meetings could not happen without the assistance and support of our members. I want to thank those of you who volunteer your time and expertise as program directors, moderators and panelists. Equally important is the continued financial support from our sponsors that helps make these events possible.









Steven A. Wechsler
President and CEO
NAREIT Testifies at IRS Hearing on Definition of Real Estate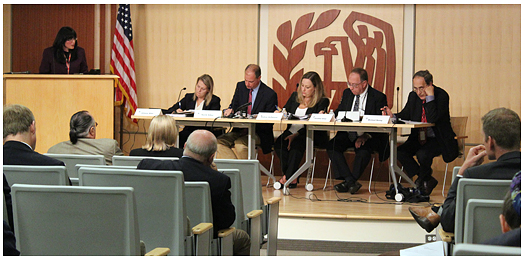 Dara Bernstein, NAREIT's senior tax counsel, spoke at a public hearing of the Internal Revenue Service last week on the definition of real property for REIT purposes.

The hearing regarded proposed regulations released by the IRS earlier this year intended to clarify the definition. At the hearing, Bernstein offered NAREIT's eight recommendations for the proposed rules. Among them, NAREIT suggested that the IRS eliminate the use of the terms "active" or "passive" in connection with whether an asset is real property. Additionally, NAREIT recommended that the IRS and Treasury Department clarify "that whether an asset is designed to be removed or to remain in place indefinitely (in connection with "inherently permanent structures") means whether it is expected to last into the foreseeable future and so long as the distinct asset's expected economic useful life (subject to early removal on account of condemnation, technical obsolescence, or ground lease expiration)."

Hearing attendees from the IRS's financial institutions and products division included deputy associate chief counsel David Silber, branch chief Andrea Hoffenson, and assistant branch chiefs Jonathan Silver and Julanne Allen. Michael Novey, associate tax legislative counsel for the Treasury Department Office of Tax Policy, also attended the hearing.

(Contact: Dara Bernstein at dbernstein@nareit.com)
MREIT Council Discusses Membership Requirements Proposal with CEO of FHLB Council

NAREIT's Mortgage REIT Council held a conference call last week with John von Seggern, president and CEO of the Council of Federal Home Loan Banks.

The Federal Housing Finance Agency (FHFA) has proposed revising the membership requirements for the Federal Home Loan Bank System. Earlier this month, a letter from NAREIT to the FHFA requested a 60-day extension on the comment period for the proposal.

(Contact: Victoria Rostow at vrostow@nareit.com)
NAREIT's Despins Delivers Presentation at PAPERS Annual Fall Workshop

The Pennsylvania Association of Public Employees Retirement Systems (PAPERS) held its 8th Annual Fall Workshop in Philadelphia last week. Meredith Despins, NAREIT vice president for investment affairs and investor outreach, delivered a presentation on the role stock exchange-listed REITs can play in pension investment portfolios to build portfolio value, deliver income and serve as a risk management tool when combined with private equity real estate investments.

Despins also sits on PAPERS' corporate advisory board, which convened at the meeting.

Earlier this month, NAREIT Investor Outreach staff also participated in the Association of Canadian Pension Management's (ACPM) 2014 National Conference. ACPM is a Canadian non-profit organization advocating for improvement to the country's retirement income system.

ACPM's membership represents more than 400 companies and retirement income plans that cover more than 3 million plan members. Canada's pension funds grew at an average annualized rate of 14 percent between 2008 and 2013 and represent approximately $1.5 trillion in total assets.

(Contact: Meredith Despins at mdespins@nareit.com)
NAREIT Attends NAGDCA Conference in San Antonio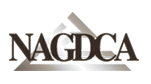 The NAREIT Investor Outreach team participated in the 2014 Annual Conference of the National Association of Government Defined Contribution Administrators (NAGDCA) in San Antonio, Texas, on Sept. 14-17.

One of the event's key sessions covered new approaches to portfolio design. The panel discussed the important role that real estate, including REITs, should play within defined contribution (DC) plans, particularly within target date funds.

NAGDCA members represent the DC plans of all 50 states and large municipalities.

(Contact: Kurt Walten at kwalten@nareit.com)
NAREIT's McCarthy Participates in Morningstar ETF Invest Conference

Abby McCarthy, NAREIT's vice president for investment affairs and investor education, participated in the Morningstar ETF Invest Conference in Chicago. Participation in this conference is a component of NAREIT's Investor Outreach program focused on promoting REIT investment to retail investors through financial intermediaries such as family wealth offices, registered investment advisors (RIAs) and financial planners.

The conference caters to asset-management firms that create exchange-traded fund (ETF) strategies for financial advisors who manage money on behalf of their clients. This year's event attracted approximately 700 attendees.

Additionally, NAREIT co-hosted a dinner with FTSE during the event. Attendees included representatives of BlackRock iShares, JPMorgan, Vanguard, Global X Funds, and Schwab ETFs.

(Contact: Abby McCarthy at amccarthy@nareit.com)
Registration Now Open for Sustainability-Focused Working Forum


Registration is now open for NAREIT's 2015 Leader in the Light Working Forum, which will be held at the Hyatt Regency Reston in Reston, VA Jan. 20-21.

The Leader in the Light Working Forum is a hands-on collaborative workshop that provides NAREIT corporate members the opportunity to advance the sustainability conversation, and to better understand leading sustainability practices among their peers.

Join various sustainability thought leaders for two days of interactive discussions alongside your peers. The schedule includes sessions on green bonds, regulatory developments, sustainability reporting, tenant engagement and knowledge sharing.

(Contact: Sheldon Groner at sgroner@nareit.com)
NAREIT Welcomes Two New Corporate Members

NAREIT is pleased to welcome Farmland Partners Inc. (NYSE: FPI) and Washington Prime Group Inc. (NYSE: WPG) as its newest Corporate Members.

Farmland Partners owns and seeks to acquire high-quality primary row crop farmland located in agricultural markets throughout North America. The company's portfolio consists of 41 farms with an aggregate of approximately 23,600 acres in Illinois, Nebraska and Colorado, with two more farms in Arkansas under contract. In addition, the portfolio includes three grain storage facilities. Based in Westminster, Colo., Paul A. Pittman is the company's chairman, president and CEO.


Washington Prime Group owns and manages 98 shopping centers totaling 53 million square feet diversified by size, geography and tenancy. The company, spun off from Simon Propery Group (NYSE: SPG) earlier this year, combines a national real estate portfolio with an investment-grade balance sheet and plans to leverage its expertise to increase cash flow through rigorous asset management as well as renovation and re-development. The company expects to grow externally through select development and acquisitions. Based in Bethesda, Md., Mark Ordan is the company's president and CEO.

(Contact: Bonnie Gottlieb at bgottlieb@nareit.com)
| | |
| --- | --- |
| Follow us on:   | REIT.com RSS Feeds:   |