REITs are working with the Sustainability Accounting Standards Board to help investors who want to see sustainability reporting beefed up.
07/23/2015 | by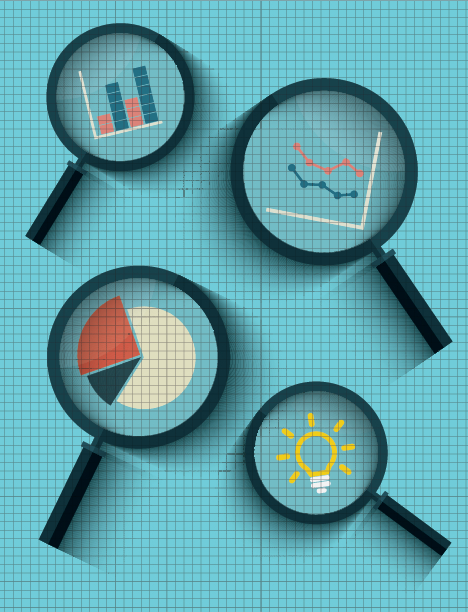 Investors are increasingly asking real estate companies for information on everything from energy usage to how their assets impact the local communities.
"There's a heightened awareness. We all recognize that we live in a world with finite resources. You know it's the right thing to do," says Haendel St. Juste, a REIT analyst with Morgan Stanley. "But how do you quantify the financial impact, though?"
That's where the Sustainability Accounting Standards Board (SASB) may come in. The nonprofit is working with the real estate industry as well as other industries to craft standardized metrics for publicly held companies to use as guidelines when reporting what could be considered material information related to sustainability.
Working Groups Contribute Input
Right now, more than 100 real estate investors, analysts, owners and other industry stakeholders are participating in an industry working group, helping to contribute input to proposed metrics that are expected to be open for public comment in October. Provisional standards are expected in March 2016.
One of the real estate industry groups engaged with SASB is NAREIT, in large part because SASB is expected to have its main impact on public companies. The SASB and NAREIT established a dialogue early in the process.
The SASB is "not off on their own trying to figure all this out without talking to us," says Sheldon Groner, NAREIT's executive vice president of finance and operations. "It's critical that not only NAREIT participate, but that NAREIT's members have the opportunity to get involved."
SASB's Areas of Focus

While it's too early to say what will be involved in the SASB metrics, they'll likely center around three topics, according to Bryan Esterly, SASB's research associate and lead on real estate.

First is energy. Many directly connect energy to real estate owners' expenses, or they see it as indirectly impacting financial performance through tenant demand, arguably making it likely to be material to investors. The topic is particularly germane in real estate because the bulk of the nation's electrical consumption is from residential and commercial buildings, according to Esterly. What's more, evidence shows that energy efficiency likely leads to superior financial performance and decreased risk.

Another might be the portfolio's location and how it impacts the surrounding community.

"We want to create an opportunity for companies that are creating positive socioeconomic impacts that translate into real estate portfolio performance and risk," Esterly says. The group realizes that "if we look at REIT investments across the country, there are an enormous amount that are not in cities with public transportation. Of course, there's nothing wrong with that, which is why we are looking beyond investing near public transportation to other ways in which we can capture how a real estate portfolio is affecting its communities in ways that may impact a portfolio's financial performance."

Even broader could be examining how the company is positioned in relation to climate change, given the increasing intensity and frequency of extreme weather events and changing sea levels.

"There's no extremely easy way to explain this risk," Esterly says. "We're trying to get at how meaningful this issue could be to companies and investors."

For that reason, Stanford of RealFoundations advises as much participation with the SASB as possible now: "If you don't want to have something done to you, then join up and be a part of it. Otherwise, something's going to be done to you."
The SASB isn't just focused on REITs: The San Francisco- based group is attempting to transform sustainability disclosure reporting for essentially every U.S. publicly held company. The group has created a standard process for assessing the material impacts of sustainability issues that are tailored to specific industries, grouped as sectors ranging from health care to one that includes e-commerce and appliance manufacturing.
Participation seems robust: The SASB has had nearly 3,000 participants representing $23.4 trillion in assets under management and $11 trillion of market capitalization in the industry working groups.
To be sure, anything considered "material" should already be included in annual and quarterly reports now. Yet, although 70 percent of the SASB's topics are in 10K filings, half are boilerplate, according to Bryan Esterly, SASB's research associate and lead on real estate.
Investors Driving Change
Investors are increasingly asking for more detailed information on sustainability, and some have joined forces to create standardized questionnaires, says William Teichman, senior director of strategic operations for retail REIT Kimco Realty Corp. (NYSE: KIM).
"Ten or 15 years ago, it was the Wild West. There was no expectation for public companies to report on" sustainability, he says. "In recent years there's been a big uptick of interest."
Teichman and others at Kimco are currently working on the company's second report detailing sustainability and other corporate responsibility measures, such as allowing property managers to remotely activate lighting to reduce usage, installing better irrigation systems and putting solar panels on some shopping centers. Investors, he says, value such performance as a proxy for good management, and Kimco embraces the process.
"There are some companies who view this as an obligation that they just have to do, focusing on checking the box," Teichman says. "While it may be difficult to make a direct causal tie between a corporate responsibility report and share price, we believe that the initiatives detailed in our reporting are driving tangible property and enterprise value for Kimco's stakeholders."
While SASB's push is for voluntary participation from companies, many REIT players sense that such reporting could become more encouraged by the U.S. Securities and Exchange Commission (SEC), according to David Stanford, founder and executive managing director of RealFoundations, a Dallas-based firm that advises large developers, owners and investors on sustainability strategy, policy and reporting. "If I were a betting man, I would say that components of SASB [will] become part of the compliance audit process," he says.
High-Prolfile Proponents
Of course, plenty of groups have pushed for sound development and more open disclosure practices. By promoting sustainability in how buildings and communities are designed, built and operated, the U.S. Green Building Council has helped make "green buildings" a bragging right. Few expect such construction to become broadly required by the government, though.
"If I were a public company, I would pay attention to this and I would want to have an imprint on whatever the guidelines are going to be."

David Stanford, RealFoundations
But SASB, which was incorporated in July 2011, has the attention of boardrooms coast to coast. The reason? Its board is chaired by former New York City Mayor Michael Bloomberg, whose impressive bio also includes being the driving force behind Bloomberg LP, which made him one of the world's richest men. There's also Robert Herz, a former chairman of the Financial Accounting Standards Board (FASB). If that isn't impressive enough, how about board vice chair Mary Schapiro, former chairman of the SEC?
"Ms. Schapiro and Mr. Bloomberg getting themselves involved, it added a lot more reality to what could happen down the road," Stanford says. "You don't want to ignore this. It's not going to go away."
Given that, Stanford encourages involvement to ensure that the nuances of REITs are incorporated into the final product. "If I were a public company, I would pay attention to this and I would want to have an imprint on whatever the guidelines are going to be," he says.