Nareit and the NYSE hosted the 2nd Annual REIT Investor Relations Symposium on Monday, June 4, 2018 in conjunction with Nareit's REITweek: 2018 Investor Conference. More than 100 REIT investor relations professionals were in attendance, representing 80 REITs. Attendees heard from industry experts during three panel discussions that focused on a range of topics, including: market structure and trading; corporate governance; activism; MifID II; ESG; and investor outreach.
The first session was titled Capital Markets Update: A View from the Trading Floor and was moderated by Ronald Bohlert, sector lead – real estate, at the Intercontinental Exchange NYSE. Panelists included: Matt Cheslock, equity trader, Virtu; John Worth, EVP, research & investor outreach, Nareit; and Kenny Polcari, managing director, O'Neil Securities.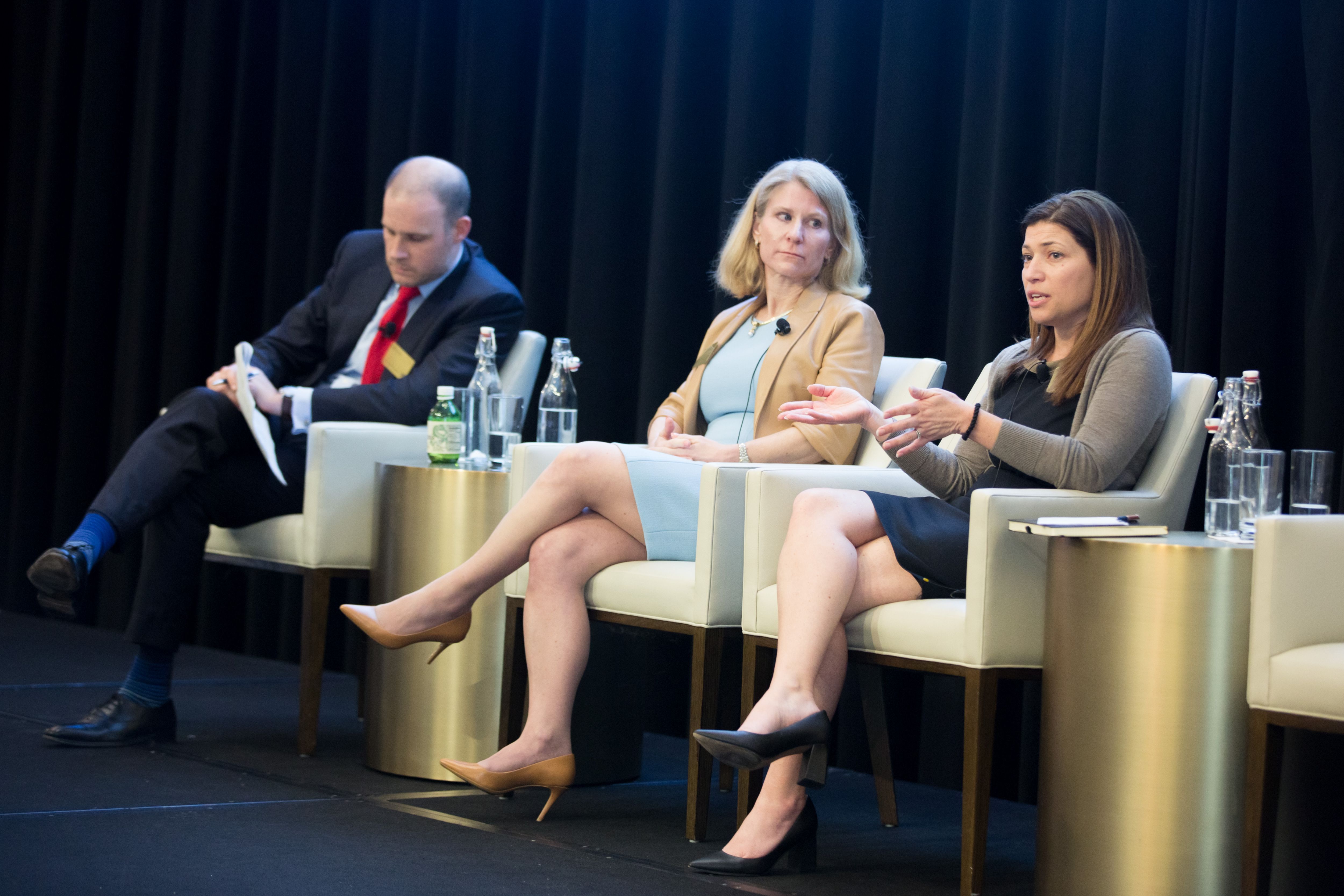 Session two was titled Protecting Shareholder Value: The Evolution of REIT Corporate Governance and the Rise of Shareholder Activism and was moderated by Ted McHugh, SVP, Edelman. Panelists included Sherry Rexroad, managing director - global REITs, BlackRock and Alesandra Rutherford, partner, Camberview Partners.
The final session was Around the REIT IR Table: An Industry Update from Leading Practitioners, moderated by Tracy Ward, SVP, investor relations & corporate communications, Prologis (NYSE: PLD). Panelists included: Igor Khislavsky, senior director, investor relations, American Tower Corporation (NYSE: AMT); Tejal Engman, VP, investor relations, Washington REIT (NYSE: WRE); and Brendan Maiorana, SVP, finance & investor relations, Highwoods Properties (NYSE: HIW).