Twenty years after its initial public offering (IPO), Agree Realty Corp. (NYSE: ADC) is concentrating on deploying capital into the net lease industry across a range of Web-resistant retail sectors.
The REIT has assets in 34 states, and it is actively acquiring and developing more across the country. Agree Realty's current roster of net lease tenants includes CVS, Rite Aid, Walgreens, Wawa, Kmart, Kohl's, McDonald's and Applebee's.
Agree Realty's focus on Web-resistant retail was shaped in 2010 by both the launch of an aggressive acquisition program to acquire retail properties leased to national tenants and by the liquidation of Borders Group Inc. At the time, Borders was Agree Realty's second-largest tenant.
"The vision we articulated less than five years ago is now materializing," said Joey Agree, Agree Realty's president and CEO, in an interview with REIT.com. "We took an introspective look in the mirror, as well as an in-depth survey of the competitive retail landscape. Those two processes resulted in a conclusion that continues to be a significant driver of our strategy."
Retailers focusing on th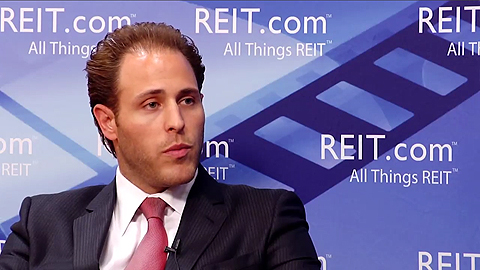 e merchandizing and the sale of goods such as books, office supplies and electronics have come under pressure from the Internet, as well as from big box competition, Agree said. 
 "We knew that e-commerce would continue to be a disruptive force that caused significant obstacles for a number of retail sectors, but it would also drive shifts in consumer shopping behaviors for years to come," he said. "We don't think that this disruption is complete."
Investment strategy focusing on acquisition, development, joint venture projects
Agree Realty's investment strategy is primarily driven by three platforms: the acquisition of real estate net leased to leading retailers; net lease development on a preferred basis for leading retailers; and the injection of capital into net lease projects via joint ventures.
"Our three growth platforms target sectors that we believe cater to brick-and-mortar retail and its inherent consumer experience," Agree said.
One of the major trends that Agree is witnessing among retailers is the adjustment of store square footage in order to achieve optimum sizing.
"The recession and the emergence of mobile Internet have forced every retailer to look at how they merchandize, size and plan their stores," Agree said. He added that tenants sign long-term leases that must endure structural and cyclical changes: "They are aware that we are in a world today that is changing very quickly, and the adequacy of their response will dictate their success for years to come."
Pre-recession pricing seen in net lease sector
Meanwhile, the lack of new supply in the net lease sector and the amount of capital chasing assets has led to significant capitalization rate compression, according to Agree.
"What we see today is effectively pre-recession pricing. That said, the space is estimated at upwards of $2 trillion. Opportunities abound, and it is our mission to both create them as well as uncover them," Agree said.