Since its listing on the New York Stock Exchange a year ago this month, there's been little let-up in activity at Richmond, Virginia-based Apple Hospitality REIT, Inc. (NYSE: APLE).
Last month, the lodging REIT announced plans to acquire public non-listed REIT Apple REIT Ten, Inc. in a deal valued at approximately $1.3 billion. Apple REIT Ten was formed by Glade Knight, the executive chairman of Apple Hospitality. The merger would create one of the largest lodging REITs in the country.
During 2015, Apple Hospitality also sold 19 properties and purchased seven hotels. Its portfolio currently consists of 179 Hilton and Marriott branded hotels located across 32 states.
Justin Knight, Apple Hospitality's president and CEO, and son of Glade Knight, recently spoke with REIT.com on topics including Apple Hospitality's performance, new brands and the potential for growth beyond the Apple Ten merger.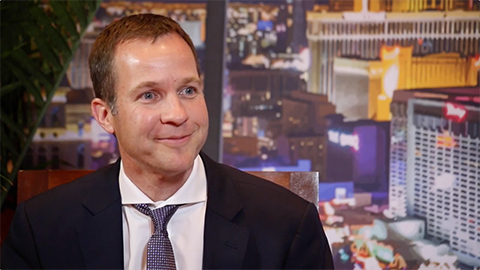 REIT.com: How would you describe conditions for Apple Hospitality in the first quarter of 2016?
Justin Knight: Our first quarter performance highlighted the benefits of our unique strategy. Our broad, geographically diversified portfolio of upscale select service and extended stay hotels outperformed broad industry averages on the top line and produced continued margin expansion on the bottom line. Strength has continued into April, giving us further confidence as we move into the year.
REIT.com: How would you describe fundamentals in the broader lodging sector?
Knight: On average, fundamentals continue to be relatively stable and even strong. What we've seen over the past year or so is a diversion in the performance of individual markets, based on specific local supply and demand dynamics.
One of the benefits we have due to the size and diversification of our portfolio is that we're able to mitigate individual market volatility. We've seen markets that have performed exceptionally well and markets that have struggled over the past year or so. My expectation is that this trend will continue to characterize the recovery on a go-forward basis.
REIT.com: Have any markets in particular stood out?
Knight: Southern California has been exceptionally strong, and we've continued to see strength in secondary urban markets like Richmond, Virginia and Boise, Idaho. Markets that have struggled are primarily gateway markets that are highly dependent on foreign travel. Those markets also saw the bulk of new supply early in the recovery. Energy-dependent markets have also struggled.
REIT.com: Should we expect to see acquisition activity beyond the planned Apple REIT Ten deal?
Knight: The planned merger would further strengthen our positon as one of the largest, most diversified publicly traded hospitality REITs. We don't have any immediate plans to grow the portfolio beyond this transaction, other than four hotels we have under contract, but the merger preserves our balance sheet and positions us well to pursue accretive transactions should the opportunity arise.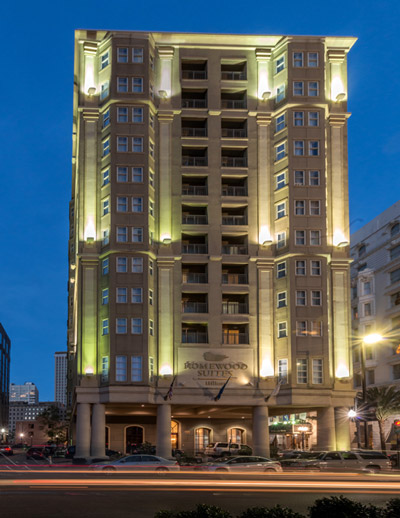 REIT.com: What impact do you expect from the merger of Marriott and Starwood?
Knight:  We anticipate that the merger could immediately benefit our portfolio. Starwood has a loyal customer base that we think could benefit from access to Marriott's quality select service portfolio of brands, where we are heavily invested.
REIT.com: How would you describe the level of transaction activity in the lodging sector?
Knight: By and large, hoteliers are being disciplined now in their pursuit of transactions. With operating fundamentals relatively strong and most hotel owners seeing continued improvement in the bottom line performance of their assets, there's not any urgency on their part to create liquidity.
With some fluctuations in the debt market, the buy side of the market has been similarly disciplined in pursuing acquisitions. I don't sense any urgency, but there continues to be a number of parties interested in finding an investment that makes sense for them.
REIT.com: Would Apple consider investing in additional hotel brands?
Knight: We continually look at other brands that compete in our space. We've chosen to focus on upscale select service and extended stay products, and Hilton and Marriott are widely recognized as having the strongest and most broadly distributed brands in this space.
However, we continue to look at Hyatt. Looking at the growth of Hyatt Place and Hyatt House over the last several years and the quality of their product offering, should we expand beyond Hilton and Marriott, Hyatt would be a likely candidate.
REIT.com: The rise of Airbnb has triggered a lot of discussion in the lodging sector. What are your views?
Knight:  To date, given our geographic distribution and our position in the marketplace, we've seen limited impact. We continue to watch the development of their company and we are actively engaged to ensure that commercial operators in that platform are held to the same standards that we are.