Apple Hospitality REIT, Inc. (NYSE: APLE) said April 14 that it plans to acquire public non-listed REIT Apple REIT Ten, Inc. in a deal valued at $1.3 billion.
Apple Hospitality's portfolio consists of 179 hotels operating exclusively under the Hilton and Marriot brands, with locations in urban, high-end suburban and developing markets. Apple REIT Ten was formed by Glade Knight, who previously served as chairman and CEO of Apple Hospitality REIT. Apple REIT Ten's portfolio contains 55 Marriott- and Hilton-branded hotels.
The new entity would create one of the largest select service lodging REITs in the industry, according to Apple Hospitality. It would operate in 33 states, with an enterprise value of approximately $5.7 billion and a total equity market capitalization of approximately $4.4 billion.
"We are pleased to have the opportunity to acquire this highly complementary portfolio of leading Hilton- and Marriott-branded select service hotels, while preserving our conservative capital structure," said Justin Knight, president and CEO of Apple Hospitality and the son of Glade Knight.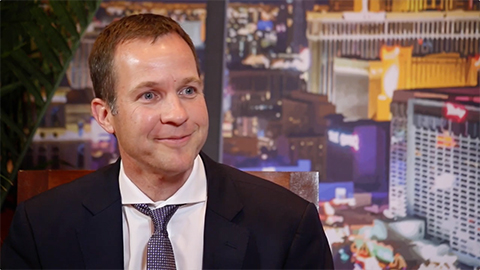 The $1.3 billion transaction value comprises approximately $94 million in cash and the issuance of approximately 49.1 million shares of Apple Hospitality stock to Apple REIT Ten shareholders. Apple Hospitality would also assume approximately $239 million in debt from Apple REIT Ten. Apple Hospitality shareholders are expected to own approximately 78 percent of the pro forma combined company, with Apple REIT Ten shareholders owning the remaining 22 percent.
The merger agreement also provides Apple REIT Ten with a "go-shop" period during which Apple Ten will actively solicit alternative proposals from third parties for a 45-day period concluding on May 28. Even so, David Loeb, an analyst at Robert W. Baird & Co., said he expects that Apple Hospitality will ultimately be successful in acquiring Apple REIT Ten.
"We believe the current potential buyer pool is extremely limited, given the increase in many hotel REITs' cost of capital and the pullback in the debt markets. Many private equity groups or hotel REITs that would have likely previously bid on the platform appear to be out of the acquisition market," he said.
The transaction is expected to close in the third quarter.
The price of shares of Apple Hospitality stock were holding steady in early trading on April 14, down 0.7 percent from the previous day's close of $19.23.