Camden Property Trust (NYSE: CPT) was one of three winners in Nareit's inaugural Diversity & Inclusion Recognition Awards in 2019. Cindy Scharringhausen​, senior vice president of human resources at Camden, sat down with Nareit to discuss the company's D&I program.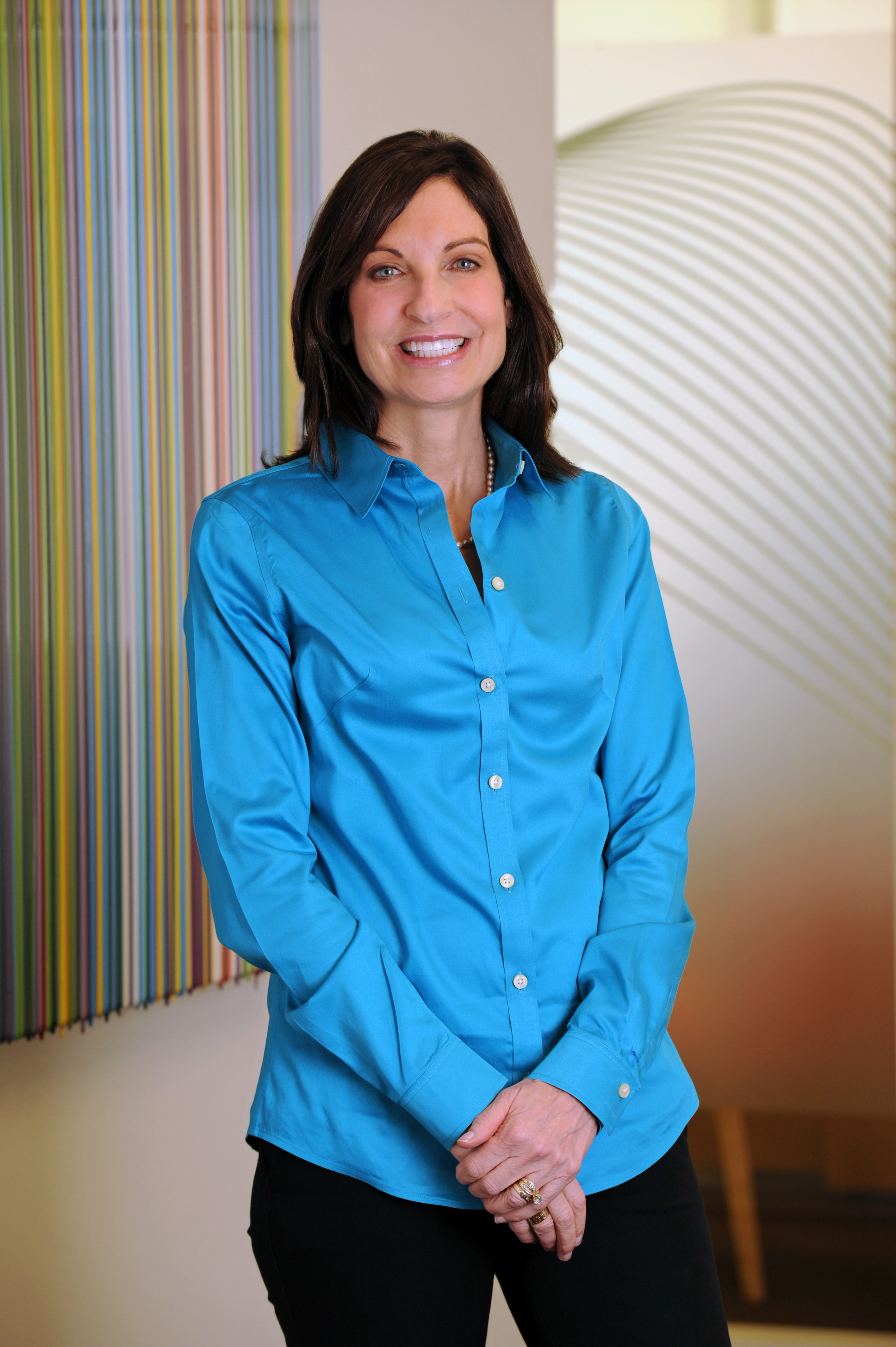 Plan
Who owns your D&I plan? Who are the stakeholders?
How often do you revisit and amend your plan?
How do you define "diverse"?
We have always been committed to creating an inclusive workplace. In 2019 we took the additional step to formalize our diversity, equity, and inclusion (DEI) strategy. Camden's DEI efforts are championed by an executive DEI committee, whose members have the authority and influence to drive change. The executive DEI committee partners with Camden's Board of Directors, C-Suite, legal department and human resources department to make decisions related to DEI initiatives. Our human resources team regularly meets regarding our DEI strategy and we formally evaluate our DEI strategy annually.
Camden's definition of diversity echoes that of Great Places to Work® for All: everybody can create, everybody is connected, and everybody can contribute their best. We are committed to a work environment that places high value on all diversity dimensions and allows our team members to generate the best ideas by incorporating their individual experiences and backgrounds into their work. Camden is a better, more successful company because we do. Additional dimensions of diversity include education, life experience, parental status, religion, physical and mental skill sets, sexual orientation, marital status, work history and more.
Recruit
Have you identified pipelines for diverse candidates? Have you had to create them if they didn't already exist?
One of Camden's three DEI objectives is to increase diverse hiring and retain a diverse team because we know we are missing valuable talent and experience if we do not source and hire for diversity. We are passionate about partnering with and sponsoring organizations that support our commitment to building a real estate industry reflective of the diverse communities we serve.
Camden is a premier sponsor of the Houston chapter of the Commercial Real Estate Women's (CREW) network, an organization dedicated to transforming the commercial real estate industry by advancing women globally. Many of Camden's employees are members or directors of the CREW network. In addition, Camden is a member and sponsor of Urban Land Institute (ULI) and their Women's Leadership Initiative which promotes the advancement of women in real estate and development. Camden is also an active member and sponsor of National Multifamily Housing Council (NMHC), and one of Camden's senior executives currently serves on the NMHC Diversity & Inclusion Committee, which provides guidance and identifies resources to help diversify the multifamily housing industry.
Additionally, Camden utilizes partnerships with a diverse group of universities, community colleges, technical schools and trade schools nationwide to offer internships, apprenticeships, and employment nationwide. Camden also sponsors a work-study program at its corporate office with Cristo Rey Jesuit High School in Houston. Cristo Rey Jesuit High School helps students from underserved communities prepare for college in part through a unique corporate work-study program. This program allows the school's diverse group of students from economically challenged families to gain real world job experience, grow in self-confidence, and realize the relevance of their education. Camden is proud to have supported this work-study program for many years, providing our sponsored students both a great place to work and the ability to finance a top-notch college preparatory education. We are even prouder that 100% of our students are breaking the cycle and have been accepted to a four-year college, often returning to work at Camden while in school and post-graduation.
Camden also utilizes platforms which allow us to advertise open positions on diverse career job boards and networks.
Utilizing diverse recruiting platforms and establishing strategic partnerships and sponsorships with organizations like CREW, ULI, NMHC, universities, technical/trade schools and high schools help us make connections that serve as a feeder for underrepresented talent across disciplines and interests.
Hire
Do you train managers on implicit and unconscious bias? How often and how?
Do you take steps to ensure there are diverse candidates interviewed for all positions? If so, explain.
Our learning and development programs reflect our DEI commitment. Every Camden employee regularly completes anti-discrimination and anti-harassment training. This training teaches us to recognize, address, and avoid behavior contrary to our inclusive workplace. Our learning management system offers more than three dozen instructor-led classes and compliance courses in Spanish for team members whose preferred language is Spanish, increasing team member ability to learn and retain information on demand. As part of our DEI strategy, we also plan to increase training related to workplace diversity, unconscious bias, micro-inequity and micro-aggression.
Additionally, we provide managers with learning resources to help them recognize the contributions of the diverse individuals on their teams and how best to help team members excel. Our overall objective is to create an inclusive approach to teamwork, with a focus on emphasizing the superior results that can be achieved with a diverse workforce. Camden has been using a Gallup-certified program called StrengthsFinder to help team members capitalize on their individual strengths to perform better in their jobs and embrace coworkers' strengths to build stronger relationships. Further, to meet the ever-changing needs of our business, as well as provide a never-ending learning journey for all managers, we developed our Growing Leaders programs. The program consists of a four-day training event for new managers that teaches fundamental skills needed to be a successful Camden leader, including how to lead diverse teams.
Camden has adopted emerging business practices to ensure diverse candidates are interviewed for all positions. We apply these practices in all states where we do business, not just where legally required. For example, to avoid discouraging applicants with an imperfect past from applying to Camden, we have embraced the ban the box movement and removed the checkbox from our application that asked applicants if they had a criminal record. We also ceased asking candidates about salary history to avoid compounding historical pay discrimination. Additionally, Camden utilizes Taleo's Applicant Tracking System (ATS) to track, analyze, and report on applicant flow data, allowing us to document and evaluate why certain candidates were not selected for hire or promotion thus ensuring we are providing equal employment opportunities. These strategies amplify the DEI focus on existing practices and leverage tools available through our newly implemented Oracle Human Capital Management system and Oracle Talent Management Suite.
Retain
Do you use mentorship and sponsorship programs as employee retention methods?
What programs and policies have you implemented to retain talent? (i.e. affinity groups, maternity/paternity leave, flexible work arrangements, training, etc.)
Are supervisors' bonuses dependent, at least in part, on how they treat/promote members of diverse groups they supervise?
Camden's Mentor Program is hands down the best in our industry. We have 165 mentors, all of whom passed our application and selection process and completed a customized, two-day mentor training course at our Houston headquarters.
The Mentor Program is designed to support what naturally happens in our workplaces: team members helping team members. It is as much about making team members feel a part of our culture as it is about the job. Our culture is a key benefit of working at Camden. We want all team members to appreciate the unique environment in which we work. Mentors are culture ambassadors and a key touch point for new team members. They help new colleagues recognize the importance of our culture in everyday interactions.
Mentors teach newly promoted and new to Camden team members about their job duties and share Camden's values and culture. Mentors provide one-on-one coaching to colleagues in the same position as the mentor. They utilize a detailed training checklist to ensure they cover every aspect of the job with mentees. Perhaps even more important than the checklist, mentors share their own unique tips on how to be successful in the role.
Camden also participates in external mentoring programs. Many of our team members are active in industry organization programs dedicated to employee growth and development. Examples include NAREIT, NMHC, ULI, Houston Apartment Association (HAA), and Texas Apartment Association (TAA). Camden's support of these programs has resulted in an increased number of employees attending events and conferences sponsored by these organizations, and it has encouraged the personal and professional growth of many of our team members.
Our culture gives team members the confidence to explore, hone, and expand their talents. Camden employs 10 full-time learning and development team members, invests nearly $2 million annually on internal education programs, and an additional $1.5 million annually on external learning opportunities. Camden develops and delivers many learning experiences under the Camden University banner. Camden U provides a diverse array of development opportunities using multiple delivery methods to accommodate team members' learning styles and schedules. Instructor-led courses are taught by Camden training specialists who facilitate more than 500 formal learning opportunities each year nationwide. In addition to teaching core competencies, these courses develop team members' critical thinking skills, increase employee engagement and reinforce our values. Many courses focus on personal and professional development, while others teach specific skills designed to help team members be successful in their roles. In light of the global pandemic, our trainers have innovated to offering live online training sessions.
Beyond providing team members with plentiful mentorship and learning opportunities, Camden has formal programs and benefits designed to retain team members and provide support as they navigate their work and personal lives. Programs and benefits include health insurance, various leaves of absence, paid time off, employee assistance programs, wellness programs, stock ownership programs, retirement savings programs, adoption benefits, relief funds, rent discounts, vacation homes, education assistance, scholarships for their children.
Equally as important, Camden shares corporate profits with team members via bonuses – scheduled and unscheduled, incentives, and stock awards; cares for team members as whole individuals; thanks team members by creating a culture of appreciation and formally recognizing individual and team achievements; and listens to team member feedback though multiple listening channels.
Promote
How do you provide meaningful work opportunities for employees?
Have you clarified promotional criteria? What skills do you value in potential promotable employees?
Camden team members have far greater impact on each other, customers and our communities than can be measured by job duties. Frequent and consistent leadership communication, practices and programs convey this strongly held belief to all team members. In the 2019 GPTW Employee Trust Index, 92% of team members "strongly agreed" they make a difference at Camden, 89% feel their work has special meaning, and 95% are proud to tell others they work here. We are exceptionally proud of our scores in this area because we understand and embrace the importance of bringing meaning into the workplace. Camden has a clearly defined purpose: to improve the lives of our team members, customers and shareholders, one experience at a time. Improving people's lives is what drives and rewards Camden employees every day.
Camden offers many internal opportunities to all team members to take on additional assignments beyond their job duties. These opportunities include mentoring new hires, writing blogs, special committees, councils, and training community teams. These also include activities that support Camden's culture such as participating in skits and playing on company sports teams.
There are many ways team members can progress in their Camden career. We encourage development and growth through our internal transfer and promotion processes. Available positions are posted to our intranet before becoming available to external candidates, ensuring that our current team members have the greatest opportunity to learn about and apply for available positions across the country. The success of our workplace is about suiting the lives of our team members and assisting them with finding the right fit. Whether this means transferring to a nearby property because it will make the morning commute a little easier or transferring laterally to provide growth opportunities at a larger property, Camden is committed to team members' ongoing development. In addition to the skills necessary to do the job, Camden values humility, adaptability, developing others, a commitment to Camden's Values and embracing Camden's purpose.
One of Camden's challenges has been preparing team members for promotions that require advanced technical skill. To address this issue, we have created several "steppingstone" positions that better prepare team members to be successful at the next level. For example, our resident service manager, manager in development, and area community manager positions were all created as "steppingstones" for leasing team members. We have also created leadership programs such as Launch and Road to Maintenance. Road to Maintenance is a 14 week program where nominated high potential maintenance team members learn various aspects of the maintenance supervisor role making them better candidates for promotion.
Another Camden challenge is reaching the highest level attainable within your field. For example, until recently the maintenance supervisor position was the highest level attainable within the maintenance field. This was problematic because Camden has many highly skilled tenured maintenance supervisors who want to grow within their field. To create additional growth opportunities, we created the market maintenance supervisor position. This role enables our maintenance superstars to take on a bigger leadership role and spend time coaching maintenance supervisors within their region for success.
Measure
How do you measure the success of D&I programs, company and board demographics, and pay equity by race and gender?
Metrics are a necessary element to validate that Camden's DEI strategy contributes to our success and competitive advantage. This includes reviewing metrics around pay, recognition, promotion, turnover and opportunities. Additionally, employee feedback is vital to the ongoing development of Camden's DEI strategy. We consistently review engagement platforms such as the GPTW survey results, Glassdoor and Indeed reviews and exit interviews. These offer us a unique perspective that helps us make better decisions, drive innovation and deliver better business results for all.
Public Reporting
What key metrics do you report publicly? (If none, say so; if internally, say so.)
Where do you report your findings? (i.e. standalone report, SEC filing, website, specific framework, other)
Do you know your ESG scores from Sustainalytics and/or similar frameworks?
In Camden's Sustainability Report, we have published data on the characteristics of our employee base including statistics on gender, age and ethnicity. We report information on our D&I efforts in the Sustainability Report and in the Sustainability Section of our website. We receive report cards and scores from many third-party ESG sources including MSCI, Sustainalytics, Bloomberg, ISS, etc. and review each report annually for accuracy and areas of improvement.
Targets for Improvement
What areas for improvement have you identified? Which areas have you identified internally and publicly?
Camden plans to continue widening our hiring sources with a focus on people from communities and backgrounds that have been historically underrepresented in the real estate industry. We are also exploring increased training opportunities and expanding opportunities for team member involvement with organizations that advance women in the real estate industry including CREW, the ULI Women's Leadership Initiative and NMHC's Diversity & Inclusion Committee. We recently published a Human Rights Statement and posted it on our website to show our respect for D&I and fairness toward all stakeholders.
Demonstrating a commitment to D&I has never been more important following recent and disturbing events in our country that impact our team members, residents and communities. The death of Houston-native George Floyd is the most recent example of an African American whose life has been lost at the hands of law enforcement. Following this event and the subsequent protests, Camden's leadership team (Ric Campo, Malcom Stewart and Keith Oden) sent an email to all team members acknowledging that many team members were facing unique challenges and processing difficult emotions. They reinforced Camden's commitment to maintaining an environment in which team members feel emotionally safe and respected for who they are, and shared Camden's goal to be part of the solution as our country navigates its way to healing and equal justice for all.
As often happens at Camden, some of our best ideas begin with the actions of one team member. When a Leasing Consultant in Dallas responded to Ric, Malcolm and Keith's email with a challenge to match his donation to an organization committed to social justice, we were inspired to begin a voluntary and focused two-week donation drive for interested team members to not only participate in providing funding to targeted organizations, but also to enhance their individual contributions through a matching pledge from Ric, Malcolm and Keith.
A diverse group of Camden team members from across the country was quickly assembled to form the Camden Gives Committee. The Committee's mission was to identify organizations that assist and support underrepresented communities and promote diversity and inclusion. They selected the following organizations:
The Trevor Project
Thurgood Marshall College Fund
UnidosUS
National Woman's Law Center
Emerge Fellowship
Ric, Malcolm, and Keith kicked off the donation drive by committing $10,000 to each of these organizations. All Camden team members were given an opportunity to make individual donations to one or more of the selected charities. The Camden Gives Committee created this resource for team members to learn about the organizations and easily donate. As a result of the Camden Gives Donation Drive, Camden's employees and leadership team donated almost $270,000 to five truly amazing organizations. We know more can and must be done, and we are proud to be a part of the change.