The Property Council of Australia (PCA) is the leading advocate for Australia's $600 billion property industry. Its membership includes counts the bulk of the nation's major investors, property owners and developers along with the industry's professional service and trade providers.
PCA Chief Executive Ken Morrison joined the organization in 2014 after a stint as the chief executive of the Tourism & Transport Forum. Prior to that, he held multiple positions with the PCA, including chief operating officer.
Do you think investors in your region/country have accepted REITs as a viable way to invest in real estate?
Morrison: Australia has had REITs since the 1970s. They are a long-term, well-understood and fundamental part of the Australian investment universe. Stable, transparent countries, that border growing but developing markets, are well placed to benefit indirectly from the unfolding growth story.
Sophisticated REIT regimes in Australia are attractive for investors looking to buy directly or indirectly into the Asian growth story without committing to more risky investment in developing Asian jurisdictions. Australian REITs have gained significantly from this trend. There have been substantial capital inflows from pension and sovereign wealth funds as well as increased activity across the domestic investor base. This trend is set to continue and strengthen.
What do you see as the biggest challenges facing REITs in your region/country?
Morrison: Australian REITs have done a lot of work repairing their balance sheets following the global financial crisis and refocusing on core business.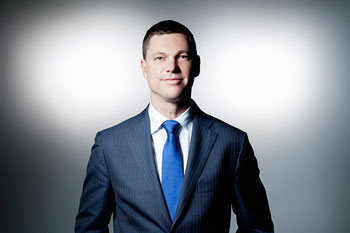 REITs and direct investors alike are experiencing significant, ongoing competition for existing property product from domestic and international investors. The appetite for property investment out of Asia is going to keep the pressure on supply for the foreseeable future and bolster values.
The next 12 months will be an interesting time in the market. Competition for domestic product will likely encourage organizations to consider new strategies that might include: seeking product overseas that fit their investment mandate; moving further up the risk curve in search of domestic product outside core and core plus; or considering mergers and acquisitions to absorb attractive portfolios of existing assets.
What about opportunities?
Morrison: Confidence remains high in Australia's property industry with the latest ANZ/Property Council Survey showing continuing positive sentiment. The underlying strength in Australia's economy, which has now enjoyed 23 years of uninterrupted growth, the transparent market and strong links to Asia, all create favorable investment conditions.
Appetite for Australian REITs and property investment is encouraging significant new capital to enter the market. This will continue to buoy prices and contribute to favorable market conditions.
What will be your top agenda item in 2016?
Morrison: Unlocking further growth in the property industry through tax and planning reform is our top priority in the year ahead. We are advocating strongly for a fairer, more productive mix of taxes that sees the most inefficient ones retired to boost economic activity.
It is critical for Australia's long-term prosperity that the inefficient conveyancing stamp duty is relegated to the scrap heap and replaced by broad based low rate efficient taxes similar to the goods and services tax.