The activities of the European Public Real Estate Association (EPRA) reflect its mission to promote, develop and represent the European public real estate sector.
Philip Charls was named CEO of EPRA in 2007. Charls began his career as a lawyer specializing in European competition law.
Do you think investors in your region have accepted REITs as a viable way to invest in real estate?
Charls: The answer is a resounding yes. There has been strong growth in listed real estate in Europe's largest economy, Germany, driven by the residential sector, and the emergence of two new REIT regimes in Spain and Ireland. Our biggest REIT markets, France and the United Kingdom, continue to expand.
The popularity of REITs in Europe has clearly been underpinned by the income dividend component against the backdrop of very low interest rates, but also by intrinsic factors such as the quality of assets, liquidity, transparency and the strength of management teams.
What do you see as the biggest challenges facing REITs in your region?
Charls: The regulatory barriers to investing in REITs are at the top of our agenda. Two key issues include the heavy capital weighting of real estate stocks at 39 percent versus 25 percent for direct property under the Solvency II rules for institutional investors and the mutual cross-border tax recognition of REITs within the EU Capital Markets Union (CMU) Initiative.
What do you see as the opportunities?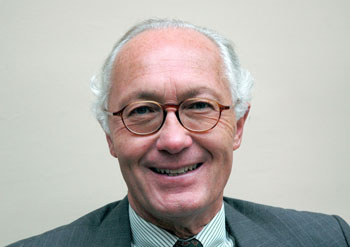 Charls: EPRA will maintain its vital work of improving the existing REIT regimes in Europe and support the growth and launch of emerging REIT markets such as Italy and Poland. We are particularly optimistic about the prospects for Poland, which was the only EU country not to fall into recession after the financial crisis.
The amazing transformation of China from a leading exporter of manufactured goods to a rapidly growing role as a capital exporter means EPRA will continue to open doors at the highest levels of government and institutional investors for our members through our investor outreach programs.
What will be your top agenda item for 2016?
Charls: In the short term, we are hopeful that the German government will open up the 75 billion euro state pension sector to investment in equities, with real estate stocks a key part of that as an alternative to dependence on low-yielding bonds.