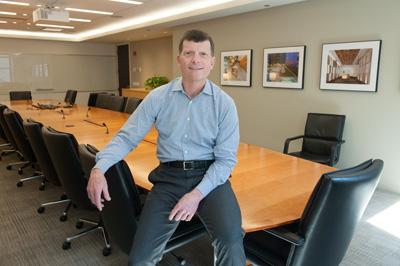 Equity Residential (NYSE: EQR) said Sept. 4 that President and CEO David Neithercut will retire as CEO on Dec. 31. Mark Parrell, who currently serves as executive vice president and CFO, has been appointed president with immediate effect and will succeed Neithercut as CEO at year-end.
Neithercut has served as president and CEO since 2006. He will remain a member of the board following his retirement. In 2015, Neithercut served as Nareit chair.
In 1990, Neithercut joined Equity Residential Founder and Chairman Sam Zell's Equity Group Investments, and later became CFO of Equity Residential shortly after it went public in 1993. Within eight years of its initial public offering (IPO), Equity Residential became the first apartment REIT to be listed in the S&P 500.
Neithercut also presided over Equity Residential's $9 billion purchase of 60 percent of the Archstone apartment portfolio from Lehman Brothers Holdings Inc. in 2013. The deal allowed the company to significantly accelerate its long-term strategic goal of focusing on high-density, urban assets.
Zell thanked Neithercut for "the great success that Equity Residential has produced over his tenure."
Neithercut said he would transition leadership to Parrell "with great confidence." He described Parrell as "a strategic thinker, proven leader and respected colleague who, together with the company's talented senior management team, will work diligently to deliver continued success."
Parrell previously served as the company's senior vice president and treasurer and has held various roles in the company's finance group since 1999.
Meanwhile, Robert Garechana has been appointed executive vice president and CFO with immediate effect. He previously served as senior vice president and treasurer and held various other finance roles since joining the company in 2004.
Zell noted that the promotions of Parrell and Garechana are a "direct result of the priority placed by our board on succession planning and are the most recent examples of a very successful and rigorous process that has served the company and its shareholders well."