First Potomac Realty Trust's (NYSE: FPO) new CEO Robert Milkovich sees multiple drivers of growing demand in the Washington, D.C., office market  following a period of protracted softness.
To ensure that First Potomac can tap that potential, Milkovich is overseeing the implementation of a strategic plan that aims to reduce the risk of the company's portfolio, de-lever the firm's balance sheet and maximize the values of its assets. Some of the key action items on the plan include disposing of some non-core assets, addressing expiring leases, revising the company's dividend policy and managing its overhead.
Milkovich was appointed CEO in November after former CEO Douglas Donatelli resigned. Milkovich recently spoke with REIT.com about the scope of the repositioning underway at First Potomac and new trends emerging within the industry at large.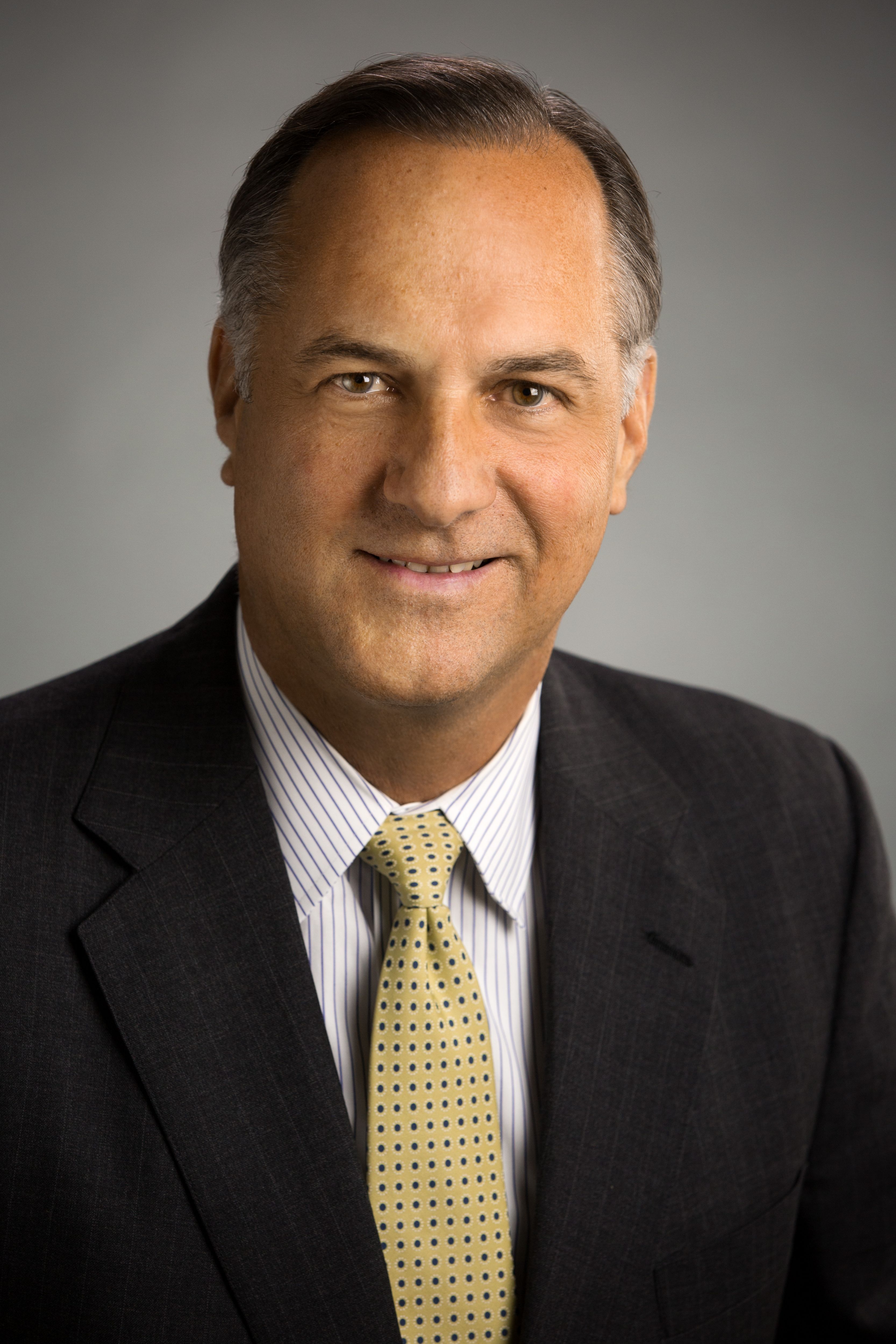 REIT.com:  How do you envision the changes in the strategic plan impacting First Potomac?
Robert Milkovich: We recognize that we are going to shrink, so we think of it as a better, not bigger approach. Candidly, we think being a net seller now is the right position in the market. We believe that if we can fortify our position within the portfolio, we'll certainly galvanize the cash flow and be a much more durable company. There's a real opportunity here to unlock trapped value.
One thing that nobody can predict is market conditions, so we just want to make sure that we have fortified our position for when the market starts to go through its correction.
REIT.com: And when might that long-awaited upturn in the Washington market occur?
Milkovich: I'd say there's a consensus that the market is starting to rebound; that's certainly occurring downtown.
We still have a fair amount of people moving into Washington. A lot of those are millennials who are coming here for jobs. We did see job growth last year, which is a good indicator for office space use.  You can look at a lot of these leading indicators and tell a positive story.
REIT.com: What has been the process for deciding which assets to shed?
Milkovich: We did a full underwriting of our business, and specifically our portfolio, over the past 100 days. We tried to group it into categories such as strategic hold properties, repositioning properties and divestment properties.
The timing of divestitures has to do with things such as lease rollover, lease expiration, mortgage on property and location within the market. We want to make sure that we're maximizing value as we move out of investments.
REIT.com: Have you set a timeframe for implementing the strategic plan?
Milkovich: We think an 18-month timeframe is a fair measure as to when we feel we'll have more clarity into the results of our plan. We hope to have some tangible results along the way, whether it is asset sales or recapitalizing some of our mortgages to fixed-rate debt.
We will execute on the business plan and be very transparent with all constituencies along the way.  First Potomac is a long term owner operator in a historically strong market so we take a long-dated view.
REIT.com: What attracts you to certain Washington area submarkets?
Milkovich:  We want to be in submarkets with a higher barrier to entry; good public transportation, or at least a very strong road network; and amenity base. 
In Washington, the Central Business District is a primary focus. The Capitol Hill submarket has been very good for us. We also like NoMa (the area north of Capitol Hill and Union Station), depending on where you draw the line.
Turning to the suburbs, Reston Town Center [in Northern Virginia] is a great example of where we want to be. Five years ago the Metro wasn't there, but it was viewed as a preferred location for Northern Virginia for commercial office use, residential use, hospitality and retail. It was really a strong submarket, and now with the (Metro) Silver Line, it's that much better.  Realistically, we will monitor and target Arlington, Alexandria and Fairfax Counties.
We also see that in the Columbia, Maryland, submarket. We renovated and repositioned our TenThreeTwenty Building, which sits between Whole Foods and the mall. The amenity base there is incredibly strong, road networks can handle the capacity and it's close to desirable housing.
People get hung up on how close you are to the Metro, but I'd submit that there are other submarkets that don't have Metro that perform quite nicely.
REIT.com: Three big leases are close to expiration. What are your plans?
Milkovich:  The lease expiration on 500 First Street in Washington is in mid-2016. It's a government tenant, and we expect to extend their occupancy to help accommodate the relocation. We are looking to renovate from a single tenant to multi-tenant space, and we've already had interest in the building. It's a corner building with windows on four sides, so good glass-to-floor ratio, with room to build a parklet on the ground floor.
The government tenant at 540 Gaither Road in Rockville, Maryland, will leave in early 2017. There, as well, we have renovation plans and are working on changing to a multi-tenant building.
Finally, the single-tenant lease expiration at One Fair Oaks in Fairfax, Virginia, comes at the end of 2016. We will likely sell that building in 2017, based on our cost-benefit analysis.
REIT.com:  Is the shared workspace concept, popularized by WeWork, on your radar?
Milkovich: Very much so.
I'm quite fascinated by some of these groups and their offerings, so we definitely have an eye on it. We'd love to have them as a tenant. Some of the leases they've taken downtown have been pretty large. Our portfolio downtown is substantially leased, so we don't have any large blocks of space to accommodate them, but we are certainly watching and trying to figure out ways where maybe downstream we could work together.