Forest City Enterprises, Inc. (NYSE: FCEA) on April 17 announced that commercial real estate industry veteran Bruce Ratner has stepped down as president and CEO of Forest City Ratner Companies (FCRC), the firm's New York-based subsidiary, after almost 30 years.
MaryAnne Gilmartin, previously FCRC's executive vice president of commercial and residential development, replaced Ratner as president and CEO. Ratner will now serve as executive chairman. The company said the transition is part of its ongoing succession plan. 

"Under the leadership of Bruce Ratner, the New York metropolitan area has become our largest core market and a key component of our overall value-creation model," said David LaRue, president and CEO of Forest City Enterprises.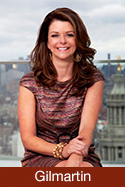 Ratner founded FCRC in 1985 in partnership with Forest City Enterprises. FCRC has grown to own more than 40 office, retail, hotel and residential properties, totaling 15 million square feet in the New York area. The company owns notable buildings in Manhattan and Brooklyn, including the 52-story New York Times Building. FCRC also owns Brooklyn's Barclays Center, which opened in September 2012. The indoor arena is part of FCRC's 16-acre Atlantic Yards development, which includes office, retail and residential properties.

The Barclays Center serves  as the home to the NBA's Brooklyn Nets. Ratner is a minority owner in the professional basketball franchise.
Gilmartin takes over as CEO after having been with FCRC for 18 years. In a release announcing the personnel moves, Forest City Enterprises said she played a "pivotal" role in some of the company's flagship projects in the New York region, including the Barclays Center and New York Times Building. Gilmartin began her real estate career in 1986  at the Public Development Corporation. 
"We are thrilled that MaryAnne Gilmartin will continue this legacy and assume day-to-day leadership of FCRC as president and CEO, and that Bruce will continue to play a key role as executive chairman," aRue said. "I look forward to working with both of them along with the rest of the New York team."