When Global Medical REIT Inc. (NYSEMKT: GMRE) went public last summer, the company set its sights on a specific niche within the health care real estate sector: licensed medical treatment facilities. The company has focused on transactions in the range of $10 million to $50 million, and CEO David Young now sees a steady flow of acquisition opportunities coming from smaller cities and rural locations.
"The universe of opportunity seems to be in that layer," Young said in an interview with REIT.com.
Bethesda, Maryland-based Global Medical REIT focuses on medical practices that deliver core medical procedures, such as cardiovascular treatment, cosmetic plastic surgery, eye surgery, gastroenterology, oncology treatment and orthopedics.
According to Young, the advanced technology and design of its assets improves clinical outcomes for patients while also providing a more convenient setting than a traditional hospital. These benefits lead to higher-value real estate and a stable tenant base, he added.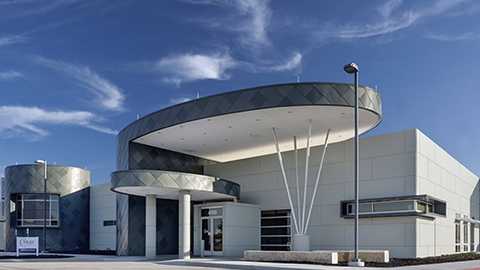 Young noted that Global Medical REIT opted to pursue an asset class and operator class that was "underserved," rather than more crowded markets such as senior housing, assisted living facilities and medical offices. Larger health care REITs invest in specialized medical treatment facilities, but Global Medical REIT is the only pure-play REIT in the niche segment.
Sourcing Domestic and International Capital
Another aspect that sets the company apart – and the reason for its name - is its strategy of sourcing capital domestically and internationally, according to Young. "There are no other REITs in our space that are sourcing capital internationally. I think that does give us a competitive edge," he noted.
Global Medical REIT was established in 2014 when Hong Kong based ZH International Holdings, Ltd.  provided the first tranche of private equity. Global Medical REIT spent 18 months using private equity and bank leverage to build a portfolio worth about $110 million.
In 2016, the company raised $150 million through an initial public offering (IPO). Later, it also secured a $200 million syndicated bank line of credit and an accordion feature for an additional $50 million. Young said these steps gave Global Medical REIT the necessary funds to aggressively pursue its strategy.
At the end of 2016, Global Medical REIT had acquired $219 million of assets. It purchased approximately $108  million of assets in the first quarter of 2017. "We are on track in terms of our volume," Young said.
Targeting Facilities Frequented by Older Patients
A projected aging of the U.S. population and changing consumer preferences are major factors in the company's property selection.  Global Medical REIT targets medical practices used more frequently by older patients, noting that the 65-plus age cohort is expected to double between 2015 and 2060.
At the same time, Global Medical REIT sees a need for more outpatient facilities, citing data showing that outpatient visits grew 50 percent in the two decades leading up to 2013.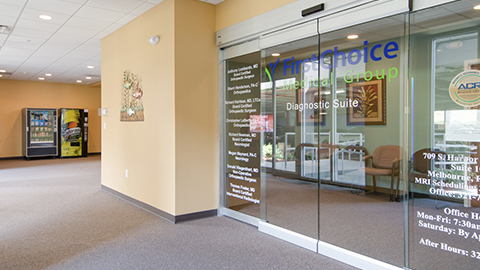 When it comes to sourcing acquisitions, Young said his background in the health care industry reduces the need for broker intermediaries.  He previously served as a hospital CEO and as an executive at Hospital Corporation of America.   
Young also prefers to originate deals because it allows the company to control and add value to the lease structure. Global Medical REIT seeks properties with triple-net leases with 10- to 20-year initial lease terms.  Tenant physician salaries and medical practice profit distributions are subordinated to payment of the lease, Young noted, which adds to the stability of the income stream.
Meanwhile, although federal health care reform appears to have been set aside for now, Young said he does not expect any potential future changes to impact the company's business model.
"Our tenants have such excellent cash flow coverage on the leases so we expect that they can easily weather revenue reductions without impacting the fixed cost of rent on a facility. We expect them to be able to comfortably cover their rent to us under almost any scenario," he said.