A typical tenant at the Courtyard at Encanto in central Phoenix is a single mother working as a home health care aide. She makes about 51 percent of area median income in a neighborhood that is undergoing rapid gentrification.
Housing Partnership Equity Trust (HPET) purchased the 160-unit Courtyard at Encanto in conjunction with Chicanos por la Causa (CPLC), one of Arizona's largest community development corporations (CDCs), in 2017. For Anne McCulloch, president and CEO of HPET, serving the needs of such tenants embodies the mission of the social-purpose REIT.
"Here we have someone who is critical to community well-being, yet it's hard for them to find housing that they can afford and stay in," McCulloch says.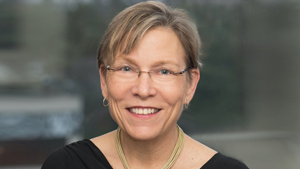 HPET Approaching Fifth Anniversary
McCulloch describes the Encanto deal as an "irresistible opportunity" that confirms a social-purpose REIT such as HPET can succeed in preserving market-rate properties in areas experiencing robust economic growth. A private REIT, HPET launched in 2013 with $100 million in capital from an assortment of investment firms, foundations and nonprofit affordable housing providers. HPET's portfolio has grown to include more than 2,750 affordable homes since then.
McCulloch spent almost 20 years as a senior executive at Fannie Mae before joining HPET in April 2017. During that time, she witnessed the growth of the affordable housing platform "from the day it was just an idea."
As HPET approaches its fifth anniversary, it is not only preserving affordable housing, according to McCulloch. HPET is demonstrating to investors that they can have a long-term impact on their community and address a critical social challenge while getting a good risk-adjusted return, she says.
While HPET has proved attractive to traditional real estate investors, McCulloch points out that the REIT has been particularly appealing to so-called impact investors, "who see that housing is a critical cornerstone for every issue they care about."
"Our properties are very low volatility. You're not going to get rich, but you're not going to lose money because the demand for well-located properties that are well managed is very, very high. Investors understand that," McCulloch says.
In fact, HPET is experiencing more competition for assets from owner-operators who previously focused on class-A assets but have been attracted to affordable housing properties to diversify their portfolios, McCulloch explains. "For them, it's like investing in a bond fund," she says.
Despite the increased competition, HPET can hold its own, according to McCulloch. HPET often wins deals, she explains, because sellers favor owners who can be stewards of the community.
"We can compete and close on a deal as fast as any market rate competitor," McCulloch says.
New Partners Ahead
HPET partners with nonprofit affordable housing owners and operators such as CPLC around the country.
"We focus on where we have holes in our market that reflect where we see business opportunities and then focus on members that may have the capability to do transactions nationwide," McCulloch explains. She anticipates that HPET could continue to add one to two nonprofit partners a year, going forward.
Meanwhile, one of the challenges HPET faces is that there is no new supply of affordable housing.
"The cost and time it takes to produce housing is truly daunting. People aren't building affordable housing. The shiniest new product in 1975 is now affordable housing – that's what we are targeting," McCulloch says.