As MCR Development LLC broadens its focus in the lodging market, it's adding landmarks like a former TWA flight terminal at JFK International Airport to its portfolio to go along with the seminary in Manhattan's Chelsea neighborhood that the company converted to The High Line Hotel in 2013.
Established in 2006, MCR Development is a private owner of a $2 billion portfolio of 90 primarily Hilton and Marriott-branded hotels across 23 states and 62 cities. The company has acquired or developed approximately $1.3 billion of lodging real estate since its inception, concentrating on select service hotels.
Tyler Morse, CEO of MCR Development, spoke with REIT.com about the state of the lodging market, the benefits of consolidation and whether more one-off properties are on the cards.
REIT.com: Which markets are you focused on for your select service portfolio?
Tyler Morse: We exclude Manhattan, Miami and downtown San Francisco, but we will go anywhere else. We're excluding markets where the price per key is above replacement cost. In almost every other market in the U.S., we can find good opportunities at or below replacement cost. We're absolutely geographically agnostic.
REIT.com: How would you describe the acquisitions market?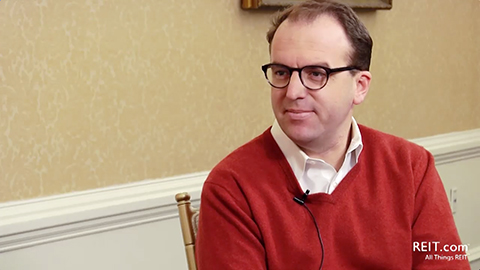 Morse: It's as competitive as usual. There's a lot of capital investing in the U.S., and in every situation that we are a part of, there are multiple bidders.
One of the reasons why we participate in select service is because there are fewer nuanced real estate issues with that asset class. We're seeing a nice, robust investment market. We're very happy with where things are right now.
REIT.com: How does the MCR acquisition/development pipeline look today?
Morse: We are currently building six hotels and are under contract to purchase 10 existing hotels. We're really opportunistic in terms of buying or building. We're a fully integrated hotel and real estate company. We buy if that makes sense and build if that makes sense, and we can add value through operating.
REIT.com: Are you seeing healthy business and leisure demand?
Morse: Demand is still up, both from a corporate and a leisure transient side. It's just up slightly less than it was over the last couple of years.
Part of that has to do with the theory of small numbers. Coming out of 2009 and 2010, it was easier to be up 6 percent, because you were coming off a lower base. It's become harder to be up 6 percent. Wall Street is in a panic about the situation.
Revenue per available room (RevPAR) guidance has gone from plus 6 percent to plus 3 percent, but we think plus 3 percent is just fine.
REIT.com: The High Line Hotel on the site of a former seminary in Chelsea has won numerous accolades and has been featured in leading national publications. It's a total departure from the select service model. How is it faring?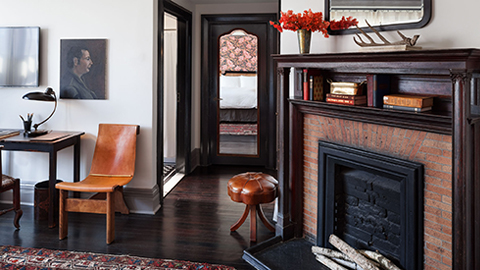 Morse: The High Line does very well because it's a highly differentiated product. Manhattan has a tremendous amount of new supply right now, but that hotel is up about 11 percent in revenue per available room year to date, so we're very happy with that performance. The High Line really attracts a big tech crowd and a creative, fashion crowd. West Chelsea is a great neighborhood with the High Line Park and Hudson Yards just to the north, which is starting to come online. There's also the meatpacking district just to the south.
REIT.com: The TWA Flight Center Hotel at JFK International Airport, your other one-off project opening in fall 2018, is also creating a buzz.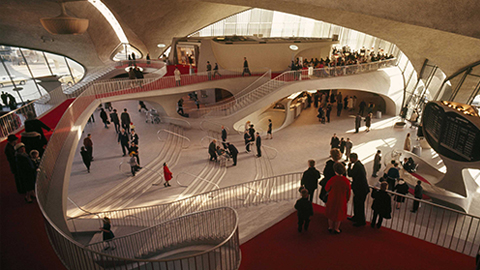 Morse: Yes, it's a very special building, and we think it has natural embedded demand that's above and beyond hotel demand. People are interested in this fantastic building and some of the services and amenities we are going to provide out there.
The TWA Flight Center is the airplane terminal that TWA used from 1962 to 2001. The building has been dark for 15 years. It has asbestos problems, lead paint problems and a variety of physical building characteristic problems. We are investing a lot in bringing those systems back to modern standards and restoring the building, from a preservation standpoint, to exactly how it was in 1962.
The terminal was designated a New York City landmark in 1994 and listed on the National Register of Historic Places and the New York State Register of Historic Places i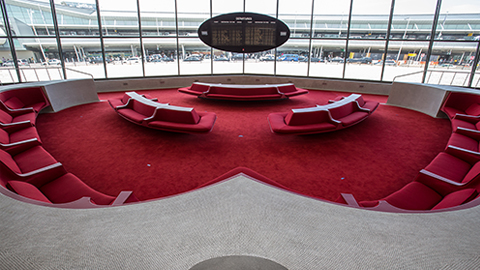 n 2005. It was built by Howard Hughes, and the architect was Eero Saarinen. It's really an extraordinary manifestation of mid-century modern design. I've always been attracted to the building, both personally and professionally.
REIT.com: Are you likely to do more one-off hotels?
Morse: I think so.
REIT.com: Are there any dominant trends you are seeing in the lodging industry?
Morse: You've seen a consolidation of the big brands. Hilton and Marriott are now very strong. There are between five and six companies that own probably 80 percent of the branded hotels in the U.S., and that's actually a good thing from an owner and consumer standpoint. It's no different from the airline industry going through brand consolidation. It's easier for consumers to earn and redeem the points. Brands being managed by people who know what they are doing is really a good thing.