Last year was a period of adjustment for Monogram Residential Trust (NYSE: MORE). It changed its name, transitioned to self-management and listed its shares on the New York Stock Exchange.
Monogram, previously known as Behringer Harvard Multifamily REIT I, Inc., a public non-listed REIT, was formed in 2006. Since then, it has assembled a portfolio that includes investments in 54 upscale multifamily properties, consisting of more than 15,000 apartment homes across 11 states.
Mark Alfieri, president, COO and CEO of Monogram, recently spoke with REIT.com about the transition process and what lies ahead for the company.
REIT.com: Is the transformation process fully complete at this point?
Mark Alfieri: The transformation from an externally managed platform to a self-managed platform has taken a few years. We've accomplished all of our goals in that regard and we're fully sustainable moving forward. We have a full team, so we're feeling good about where we stand.
REIT.com: What distinguishes Monogram from other multifamily players?
Alfieri: We are the first apartment REIT to list on the New York Stock Exchange in a very long time. Investors now have a choice. We are smaller, more nimble, more fluid in our strategy and catering to a very different renter demographic than what we've seen over the past 20 or 30 years.
We're establishing a brand reputation with both consumers and investors. We offer something a little different in the sector. We're unique in the fact that we have a boutique collection of luxury apartments in desirable urban locations that really cater to a millennial and baby boomer generation.
It's a very modern portfolio. I think our brand is synonymous with exceptional amenities and superior customer service. For investors, we have a high-quality portfolio that is very young, which is very attractive from an operational perspective. Class-A properties outperform any other asset class over time. We've been able to execute in all markets and every real estate cycle that we've been through in the last 10 years.
REIT.com: Describe your typical tenant.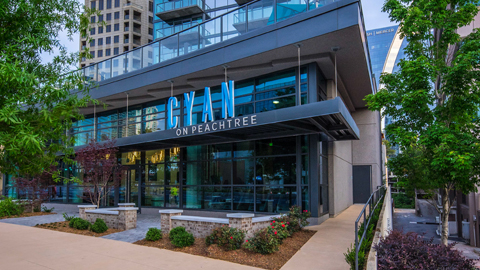 Alfieri: Our renter demographic is a little different than most apartment portfolios around the country. Our average renter is 38, so a little older than the millennial demographic, plus the average income is more than $100,000. We cater to a very specific group who are renters by choice–that is something that really separates us from other apartment owners around the country.
REIT.com: Do you want to make any changes to your geographic footprint?
Alfieri: In the near term, we are looking to shrink the footprint. We have a few markets where we have one or two investments, and long term we look to exit them. Our focus is coastal in our core markets, which on the East Coast are Boston, Washington, D.C., and South Florida. We look to have 40 percent of our operating cash flow out of the East Coast portion of the portfolio and 40 percent West Coast, which right now is just California. We are interested in Seattle.
In the central markets, we look to maintain 20 percent of cash flow from operations in Dallas, Austin, Houston and Denver. Those are what we call trading markets–we'll be more nimble, in and out of those markets. Over time we perform very well there. They are in our back yard, so we'll continue to invest.
REIT.com: What is the balance between acquisitions and development?
Alfieri:  Since 2008 we've transitioned from being primarily focused on acquisitions to almost exclusively on development. In this environment with low cap rates and low yields for acquisitions, it's not the right time for us to invest. Development remains attractive in some markets, although it's getting more challenging and expensive, but it is our primary focus going forward.
It's probably going to be 80 percent development, 20 percent acquisitions moving forward, with the only acquisitions being exchange properties via a 1031 transaction. Outside of that, there won't be any acquisitions in the near term.
REIT.com: How do joint ventures fit into your overall strategy?
Alfieri: We have one primary partner, (Dutch pension fund manager) PGGM. They are exactly what we look for, and they have been a strategic partner since our inception. They are one of the largest pension funds in the world. They are direct investment partners, so they think in a like-minded way–same geographic market, same strategy. They are very interested in development, as we are.
It's been a perfect marriage for us, and we look to continue that in the near term and use it to grow the portfolio.
REIT.com: What sort of amenities are your upscale properties offering?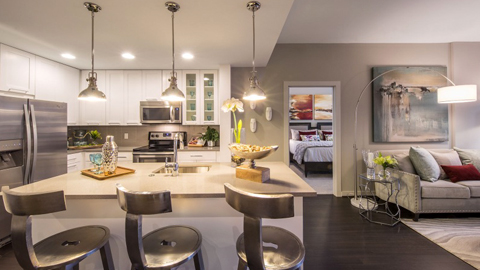 Alfieri: Today it's all about convenience. Pet wash and bath areas are a big focus of ours, as are bike repair shops and car-charging stations. We're also focused on one thing that has really changed in the sector, which is how to deal with package delivery generated by all the online shopping today. We are, and intend to be, at the forefront of offering solutions to our residents. At our rent level, that's a sort of concierge service that we have to provide.
We're looking at installing things like (remote-control thermostat system) Nest—those have been very popular. We're also very interested in a smart home-type product and we'll roll that out moving forward. In addition, we offer programmable keys on all our new developments.
We're really focused on modern technology to cater to this renter demographic.
REIT.com: How are occupancy and rent levels looking?
Alfieri: This year has been somewhat of a surprise on the upside. We expected strong rent growth, but it's been much better than planned to this point. Occupancies are at all-time high for us. Leasing remains very strong, so we're seeing strong rent growth both on new leases and renewals. Demand is certainly still there in the apartment sector, and we're pleasantly surprised with the outsized growth that we've seen this year nationally.