NexPoint Residential Trust, Inc. (NYSE: NXRT) has carved out a niche within the multifamily sector by providing low- and middle-income renters with attractive properties in markets unencumbered by new supply of affordable housing.
With the planned acquisition of Milestone Apartments Real Estate Investment Trust (TSX: MST.UN) by Starwood Capital Group, Matt McGraner, chief investment officer at Dallas-based NexPoint, believes NexPoint will be the only publicly traded REIT whose sole focus is "workforce" renters. He says rental properties with value-add potential targeted at this segment of the rental market continue to offer some of the strongest investment returns in the multifamily sector.
During 2016, the company posted a total return on investment, based on total capital expenditure, of 78.9 percent. McGraner believes there is potential for another $4 to $5 per share of organic net asset value (NAV) growth in 2017.
While the number of acquisition opportunities has decreased since its public listing in April 2015, McGraner still sees room for expansion.
"There's still enough for us to grow on a relative basis for a $500 million market cap company, where a $50 million or $100 million deal can move the needle for us," he said.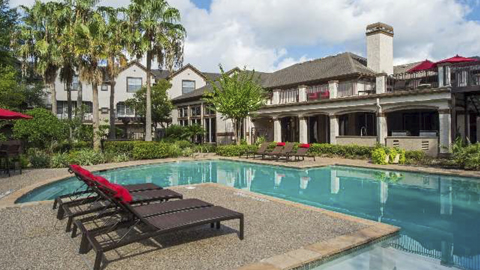 Competition for assets is stiff, however, with demand coming from private investors and cross-border funds, among other sources, McGraner said.
Potential in Houston
At the end of 2016, NexPoint acquired a 924-unit apartment portfolio in Houston for approximately $108 million. McGraner described the deal as "opportunistic and contrarian" - just the type of investment NexPoint is looking for. The company paid approximately 15 percent below what the seller paid in 2013, McGraner said.

McGraner believes supply factors in Houston will play to the company's advantage. During 2017, approximately 23,000 new units are scheduled for completion. That number drops off to about 2,300 new units in 2018, according to data from MPF Research.

"If we get any type of job stabilization or growth in Houston, it should be a decent market for us," he said.
James Lykins, an analyst at D.A. Davidson & Co., agrees that the Houston market offers potential. He pointed out that the Houston economy appears to be at, or near, a bottom and could start to turn in late 2017 or early 2018. "Moreover, this is not taking into account any impact from the new administration potentially freeing up energy markets and creating jobs," he said.
Unit Upgrades Producing Healthy Returns
NexPoint currently owns 38 properties primarily located in the Southeast and Southwest of the United States. The company typically spends $4,500 to upgrade a unit, which produces about a 20 percent return on investment, according to McGraner. By investing in the properties, NexPoint has managed to attract renter with average annual incomes in the range of $45,000 to $75,000.

Typical upgrades include interior improvements, such as black or stainless steel appliances, new kitchen cabinets and lighting fixtures, and faux-wood floors throughout living areas. Community amenity improvements include renovating and updating the leasing office and clubhouse, adding or upgrading fitness centers, building dog parks and updating pool areas.

Balance Sheet Moves
In addition to fundamentals supporting the middle-income segment of the multifamily sector, McGraner believes a number of balance sheet moves supported the company's 2016 performance. NexPoint was a net seller in 2016, disposing of about $140 million in assets for "pretty sizeable gains," according to McGraner.

"That was tremendously helpful to show the investment community that our strategy was working and we were getting the types of returns we were talking about," he said.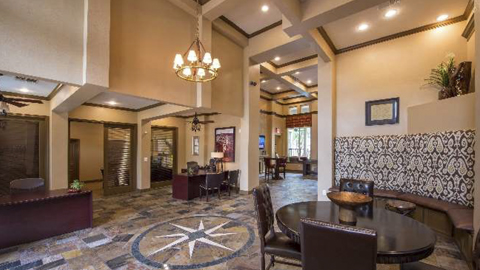 Furthermore, the company instituted a $30 million share repurchase plan in June 2016. At the time, NexPoint was trading at a fairly sizeable discount to net asset value (NAV), McGraner said. He noted that when the company spun out, insider ownership stood at 12 percent. That has now risen to almost 19 percent.
"Very few REIT management teams own that much of the stock," McGraner noted.
Last summer, NexPoint also swapped out nearly 70 percent of its debt from floating to fixed at a rate of approximately 3.25 percent for five years.
"I think that was a crucial balance sheet move and I give NexPoint President Jim Dondero all the credit, as it was his call," McGraner said.

Meanwhile, as for the direction of housing policy under the new Trump administration, McGraner points out that any changes Republicans seek will probably need bipartisan support.

"Housing affordability is an easy give for the administration, and you can't have affordable housing without government-sponsored enterprises (GSEs) in some form. They are here to stay in the short term," he said.