As Ramco-Gershenson Properties Trust (NYSE:RPT) nears its 20th anniversary as a publicly traded REIT in May, the shopping center owner continues to grow value by densifying and upgrading its portfolio.
The company has spent the last five years culling assets and making strategic acquisitions. It has cut its property holdings in the process from 90 centers in 2010 to 72 today. In that time, the value of its assets has more than doubled, according to Dennis Gershenson, president and CEO.
"That really reflects an evolution of our philosophy toward wanting to own larger, multi-anchor, market dominant centers in major metropolitan areas," Gershenson said in an interview with REIT.com.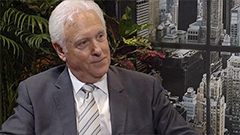 Redevelopment Taking Center Stage
With more than 50 percent of Ramco-Gershenson's portfolio offering some kind of redevelopment potential, the focus going forward will be on adding value, according to Gershenson. The company will still make acquisitions, but on more of an opportunistic basis, he said, and any purchases will be funded by dispositions.
Ramco-Gershenson plans to spend $65 million to $80 on tactical redevelopment million per year at its centers. Returns on value-add redevelopment average about 10 percent, according to Gershenson.
Vincent Chao, an analyst at Deutsche Bank, noted that Ramco-Gershenson is making progress on multiple fronts. With the company's portfolio reorganization now in place, "we can expect more efficient execution with the focus on leasing and the redevelopment opportunity, which already appears to be bearing fruit," he said.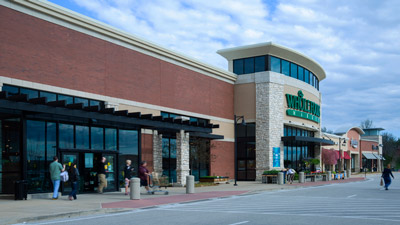 To fund redevelopment, the company plans to sell upwards of $125 million of assets in 2016, Gershenson said.
Chao described the sale of assets that no longer match the company's strategic focus as "the right long-term move from a balance sheet and geographic exposure standpoint."
Lower Parking Ratios Create Opportunity to Expand
The average number of anchors at a Ramco-Gershenson center stands at five today, compared with half that in 2010. The company's top 20 centers average seven anchors.
Ramco-Gershenson's success in attracting new anchor tenants to its enhanced centers has been in evidence lately. During the past 18 months, the company has signed 15 anchor leases with retailers including Nordstrom Rack, Saks Off 5th, Stein Mart, Dick's, and DSW. The new leases occurred through replacing underperforming retailers, right-sizing existing tenants or expanding retail space.
At its Town & Country shopping center in Missouri, for example, Ramco-Gershenson has been able to add a 31,000-square-foot Stein Mart store on available land adjacent to the center. Similar developments are taking place at a number of other Ramco-Gershenson centers as the result of a reduction in parking requirements.
Previously, centers averaged 5.5 cars per 1,000 square feet of retail space. Today, that's fallen to four cars per 1,000 square feet as a result of local zoning changes made in response to concerns that parking space was being underutilized.
Growth Potential from Smaller Tenants
The potential for growth from smaller tenants is not lost on Ramco-Gershenson, according to its CEO.
With anchor space more than 98 percent leased, "the smaller tenant space is where we really see a very fertile area for significant income growth," Gershenson said. He noted that retail sites occupying less than 10,000 square feet are about 87 to 88 percent leased.
Dawn Hendershot, Ramco-Gershenson's vice president for investor relations and corporate communications, noted that the company has set a target of growing its small-shop occupancy by 100 to 200 basis points in the next 18 months. Hendershot believes small shop occupancy could hit 90 percent "in pretty short order."
Meanwhile, as Ramco-Gershenson continues to increase the density of its centers, one thing it will also consider is whether mixed-use development makes sense. The concept of "live-work-play" has become more important culturally in the U.S., especially for the millennial generation, Gershenson noted.
"We'll be selective in what we do, but we certainly are open to the possibility" of adding a mixed-use component to the portfolio, he said.