Consumers have long demonstrated their fondness for customer loyalty programs across a wide variety of businesses, from major airlines to hotels to coffee shops around the corner. In a bid to push foot traffic across their portfolios, retail REITs are now turning to loyalty programs that gives customers instant access to promotions and cash-back rewards around their malls and shopping centers.
REITs and their tenants get real-time insight into the spending patterns of their customers in the process.
Last month, Pennsylvania Real Estate Investment Trust (NYSE: PEI), commonly known as PREIT, unveiled its digital rewards program, PREIT Perks, at the Cherry Hill Mall in New Jersey. PREIT plans to roll the program out across other properties in the next several months.
"PREIT is committed to investing in new, innovative programs to better connect and incentivize shoppers and amplify the omnichannel experience," said Joseph Coradino, CEO of PREIT. He added that the program "elevates the customer experience for shoppers by giving them an opportunity to be rewarded for their loyalty to our properties, and optimizes the retailer-consumer relationship by providing our tenants with real-time insights into shopper behavior."
PREIT's partner on the project, Spring Rewards, is familiar around the REIT industry: The Chicago-based startup also counts Simon Property Group (NYSE: SPG) Taubman Centers, Inc. (NYSE: TCO), and Macerich (NYSE: MAC) among its clients.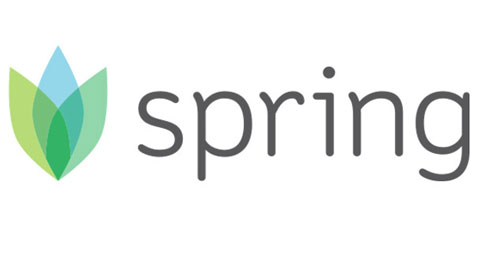 Customers can connect their debit or credit cards to the loyalty rewards programs through the Spring Rewards platform at mall kiosks or online. As they use their cards in participating malls, their spending is tracked. When shoppers earn rewards, they can apply them at any participating retailer in the mall. Additionally, when a shopper is in the mall, the Spring Rewards platform can trigger promotions for stores in real time. Redemption of rewards is automatically administered by the platform.
Spring Rewards expects programs to be operational at 50 to 70 shopping centers by the 2016 holiday season, and "several hundred" centers are likely to be added next year, according to Bruce Mitchell, co-founder and CEO of the company.
Relationships with Credit Card Companies Key
Spring Rewards' relationships with the major credit card companies have played a primary role in attracting mall operators. Mitchell told REIT.com that until now, structural challenges prevented mall operators from having direct access to transaction data at their properties. Now that the company's technology is in place with Visa, MasterCard and American Express, "shoppers will be rewarded and retailers will gain visibility into consumer behavior like they've never had before," Mitchell said.
Simon "has always believed that tying a loyalty program to existing credit cards was the way to go," according to Ed Vittoria, the mall REIT's vice president of loyalty marketing and partnerships. Yet, until now, the technology wasn't user-friendly, he said. In addition to striking deals with the credit card companies, Vittoria noted that Spring Rewards "created a solution that packaged up a whole mall as a single entity."
Spring Rewards acknowledges that a segment of the population is apprehensive about providing their credit card information for loyalty programs. However, "our partnerships with the shopping mall operators provides an ideal environment to engage with consumers and explain the value proposition tied to connecting a debit or credit card to the network," said Jason Pope, the company's senior director of digital marketing.
Pope added that direct relationships with Visa, MasterCard and American Express mean the rewards programs that utilize its platform are fully compliant with industry security standards for protecting payment card information.  
More Effective Marketing Tool for Retailers
Taubman Centers recently introduced a Spring Rewards-based loyalty program at the Mall at Green Hills in Nashville, Tennessee, and at the Cherry Creek Shopping Center in Denver. Thus far, shoppers are "drastically increasing" their spending per transaction as a result of earning a reward, according to the company, which is planning other launches across its portfolio during the next 12 months.
The Spring Rewards program is currently live at eight Simon malls, with plans to slowly expand to additional properties. So far, "we're pleased with the numbers signing up, and the reaction from consumers," Vittoria said.
Simon is now working with Spring Rewards to communicate to retailers "that we're introducing this program as a marketing program that we believe is going to be more effective than traditional methods," Vittoria said.