The Association for Real Estate Securitization (ARES) seeks to expand the range of investment opportunities available to institutional and individual investors by promoting the sound development of Japan's real estate securitization market.
Nobuhiro Naito serves as executive managing director of ARES.
Do you think investors in your region/country have accepted REITs as a viable way to invest in real estate?
Naito: Japanese REIT (J-REIT) market capitalization has reached around 10 trillion yen, and its ratio to the market capitalization of Japanese listed real estate has surpassed 60 percent. Among investors, the recognition of J-REITs has increased and they are accepted as a viable way to invest in real estate.
What do you see as the biggest challenges facing REITs in your region/country?
Naito: The biggest challenge will be to deal with the European Union's Alternative Investment Fund Managers Directive's (AIFMD) impact on J-REITs. In contrast to most of the listed REITs in the U.S. and Europe, there is a possibility that J-REITs will be within the scope of the AIFMD. After the shift to the AIFMD passport regime is completed, further regulations will be imposed in areas such as minimum capitalization, depositary and risk management. We will soon negotiate with related government authorities to avoid possible restrictions on J-REITs' access to European investors.
What about opportunities?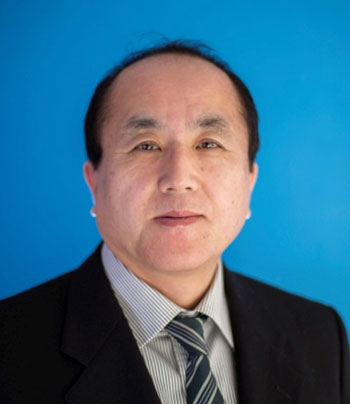 Naito: The total asset base of J-REITs has surpassed 13 trillion yen, but there is still room for market expansion in light of the economic scale and the size of the real estate market in Japan. Health care facilities and infrastructure assets are particular targets that J-REITs can invest in more in the future. There is also a possibility that J-REITs will expand into overseas real estate investments.
What will be your top agenda item for 2016?
Naito: Our top agenda item will be to establish a foothold for our midterm goal: to have the total volume of securitized assets of real estate and infrastructure invested in by J-REITs, unlisted real estate funds and some infrastructure funds reach 30 trillion yen by the Tokyo 2020 Olympics.
ARES will embark on activities to promote the securitization of public real estate, health care facilities and infrastructure assets.