Triple-net lease REIT Spirit Realty Capital's (NYSE: SRC) relocation to Dallas from Scottsdale, Arizona, afforded the company an opportunity to reshape its human capital and corporate culture. The woman at the center of all that change is Michelle Greenstreet, the company's chief administrative officer.
Greenstreet, a native of the Dallas area, says the firm is drawing on the diverse backgrounds of a new workforce to create a more collaborative and process-oriented identity.
"We had this unique opportunity to go in from a talent perspective and hit the reset button," Greenstreet said.
Greenstreet joined Spirit Realty as chief human resources officer in 2015, around the time that the company announced its decision to set up shop in Dallas. (The bulk of Spirit Realty's portfolio is located in Texas.) Thomas H. Nolan, Jr., Spirit Realty's chairman and CEO, says he was looking for someone familiar with the Dallas area "who had a unique perspective on having built and grown businesses."
Greenstreet, who holds an undergraduate degree from Texas A&M University-Commerce, boasts more than 20 years of experience in a variety of industries, including banking, technology and manufacturing. According to Nolan, Greenstreet "brought with her the competency and skill Spirit needed to redefine our brand and culture."
The majority of Spirit Realty's Scottsdale staff declined an offer to relocate to Dallas, so Greenstreet spent the first half of 2016 making new hires from what she describes as a "vibrant and dynamic" labor pool in the company's new hometown. She explains that Spirit Realty made a concerted effort to recruit employees from diverse backgrounds to bring in fresh ideas and new expertise. More than 80 percent of the company's current staff members were hired during that period, as the Arizona office officially closed in the fourth quarter of 2016.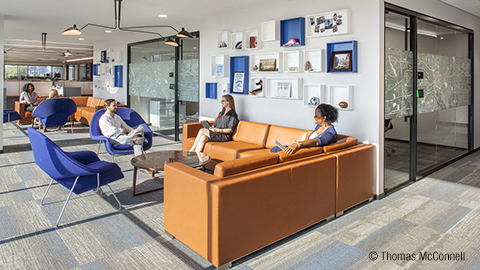 Focus Shifts from Hiring
Now that the bulk of new hiring has occurred, Spirit Realty is focusing on tapping into that new talent and knowledge base to create "much more rigorous" processes with respect to customer relationships, the use of technology, and scale and leverage, according to Greenstreet.
Greenstreet and Jackson Hsieh, Spirit Realty's president and COO, are overseeing an initiative to analyze every department's role in transactions. The objective is to improve efficiencies and determine how best to interact with customers.
In a third quarter earnings call, Hsieh, summed up the changes underway: "The company has completely revamped its operations, and has a culture that is laser-focused on growth, asset management and shareholder value creation."
As Spirit's former chief human resources officer, employee engagement is an issue that Greenstreet has also championed. New employee-led groups discuss what they want the new Spirit culture to look like—everything from fun internal events to how they wish executives would engage with employees, she explained.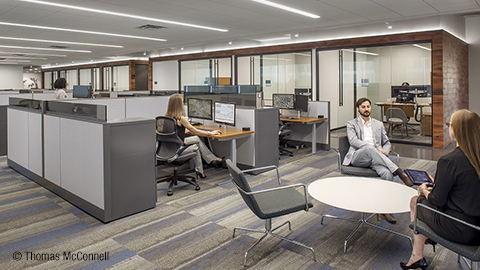 Employees have also provided input on the design of the new Dallas office, Greenstreet said. "We wanted to create a physical space that reflects our highly collaborative culture that breaks down silos and supports our fast-paced, heavy transactional work," she noted. The new office space is more informal than before, Greenstreet explained. The new Spirit headquarters also has no executive suite, she added.
"We pulled all of the executives away from each other so we'd be forced to walk around," Greenstreet notes. That makes them more visible in the daily flow of business, she said.
The new office environment is just one of the ways Greenstreet has helped transform Spirit Realty, according to Nolan. She has "forced us to take a look at our work flow, talent and stakeholders in new ways," he says.
"You can see and feel the impact she's made at every level of our organization."