Dominating a steep hillside on the University of California at Berkeley campus, Bowles Hall's imposing collegiate gothic architecture creates a classic academic scene. Complete with gabled roofs, square turret, wood-paneled rooms and fireplaces, the structure readily draws comparisons to Harry Potter's fictitious boarding school, Hogwarts.
Bowles Hall first opened its doors in 1929 to 102 male student residents, offering a self-governing, residential college community where students could live, dine and study for all four years at UC Berkeley. Modeled on the residential colleges of Oxford and Cambridge, Bowles Hall is thought to be the first residential college established in the United States. Today, it is listed on the National Register of Historic Places.
For student housing REIT EdR (NYSE: EDR), being selected to oversee the renovation of the community, which had been slumped in a gradual decline over decades, was a one-of-a kind opportunity. Tom Trubiana, president of Memphis-based EdR, says that while the company had been involved in renovations before, nothing was as "historic or grand" as what it undertook with Bowles Hall.
Change Comes in the '70's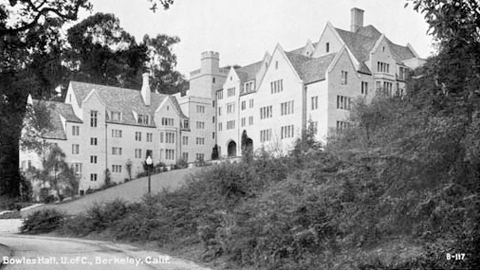 Things started to change for Bowles Hall by the 1970s.
It lost its self-governing status and became a university-managed facility with admission by lottery. Dining facilities closed in 2000. By 2005, only freshmen students were housed there.
Trubiana explains that UC Berkeley was considering alternative uses for Bowles Hall, including converting it into a hotel or office building. At that point, a group of Bowles Hall alumni banded together to try to convince the university to allow them to raise capital and find partners to restore the building to its original purpose.
In 2009, the alumni, organized as the Bowles Hall Foundation, secured support from the UC Berkeley Academic Senate to pursue their goal. That same year, EdR was brought onto the project.
The student housing REIT began the process of arranging financing and hiring architects and a general contractor. Trubiana says EdR also worked closely with underwriter Raymond James to finance the $37 million project with 35-year, tax-exempt bonds.
The UC Board of Regents approved the restoration plan in March 2014. Work started in June 2015 and was completed in August 2016, 17 days ahead of schedule and $600,000 under budget, according to Trubiana.
Maintaining Integrity of 1928 Design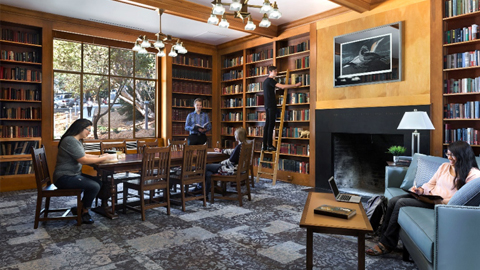 Steve Schnoor, EdR's senior vice president of western development, says one of the primary objectives of the project was to "maintain the integrity of the original 1928 design while bringing it into the 21st century."
Some of the challenges included new seismic reinforcement and systems infrastructure, life safety improvements, and an entirely new layout of the residential units based on current codes and standards. All rooms were converted to single or double residences, each with an ensuite bathroom.
In addition to restoring Bowles Hall's dining facilities, the renovation project encompassed the building's historic library and lounge. A new fitness center and game room were also added.
Doors Open to 183 Co-Ed Students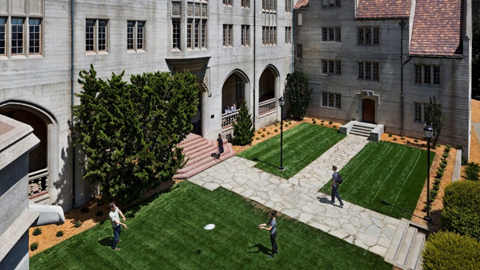 By the end of August 2016, Bowles Hall had welcomed back 183 undergraduate co-ed residents, plus in-residence faculty and graduate student advisors. The renovated hall is equipped with 37 single rooms and 73 double rooms and boasts state-of-the-art  technology and support, according to Trubiana.
The entire renovation conforms to Historic Building Code requirements, Trubiana says. He points out that EdR will remain connected to the project by serving as the building's property manager.
"Bowles Hall has been such a vital part of the lore and the educational experience at UC Berkeley. Thanks to the work done here, Bowles will resume its role as both a center for academic achievement, but also a hub where lifelong memories and friendships are made," Trubiana says.