The U.S. economy lost 20.5 million jobs in April as the unemployment rate rose to 14.7%. Changes this large in a single month are unprecedented, and the unemployment rate has not been this high since the Great Depression.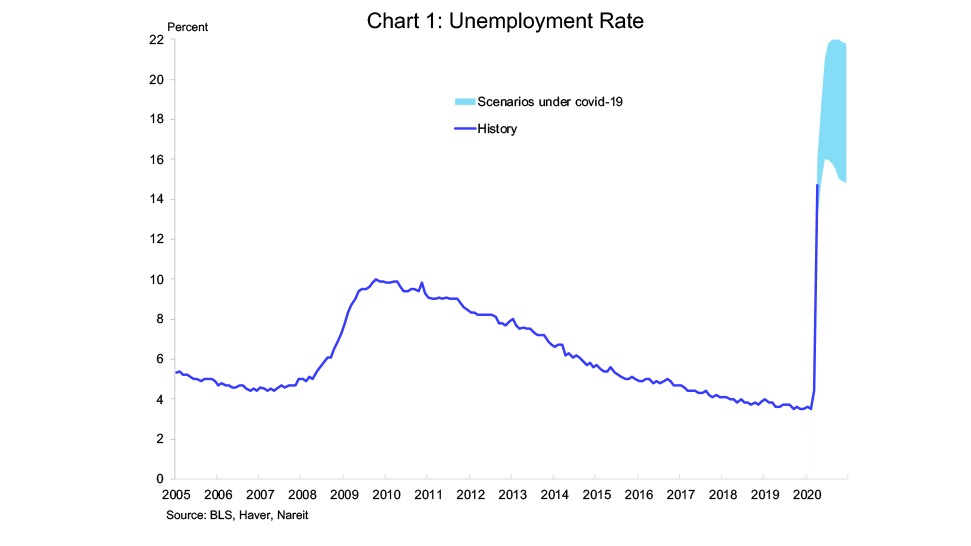 Moreover, the job losses are hitting hardest many of the most vulnerable in the workforce: lower paid, less educated and younger workers; minorities and immigrants; and people with disabilities. Many of these workers are in services, sales, construction or production and transportation occupations, while unemployment in management and professional occupations has risen less sharply.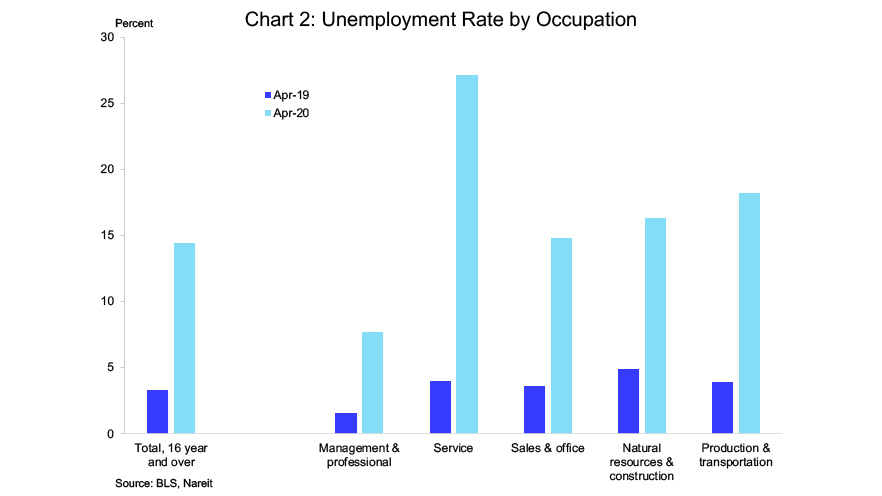 The two largest risks to the economy from these layoffs are that job losses spread from the front-line sectors that were hit first by social distancing into the broader economy, and that temporary layoffs translate into permanent job losses. So far, neither of these is apparent in the April employment data. In fact, 60% of the jobs lost in March and April were in leisure and hospitality (especially restaurants), retail trade and health care (especially doctors' offices).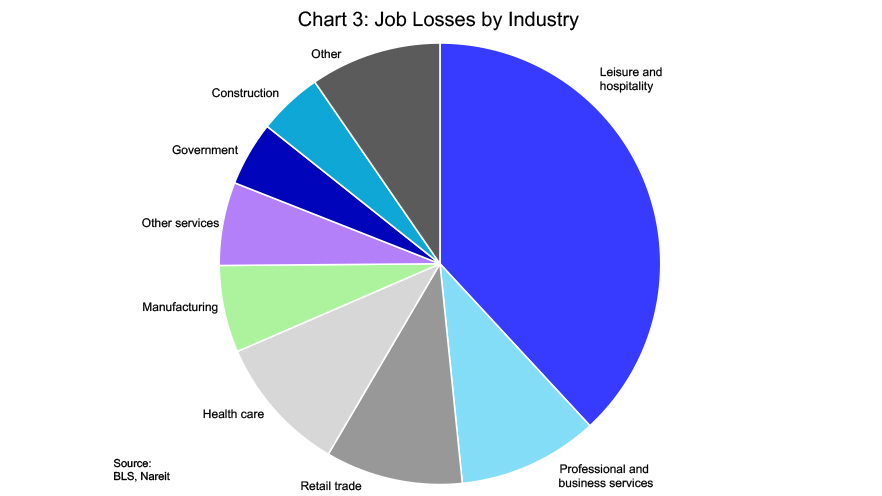 Another category with large job losses was professional and business services, which lost 2.2 million jobs since February. Of these, however, 900 thousand were temporary workers who may be hired back when businesses reopen. In fact, nearly 90% of workers who were laid off, including those in restaurants, doctors' offices and elsewhere, expect these job losses to be temporary.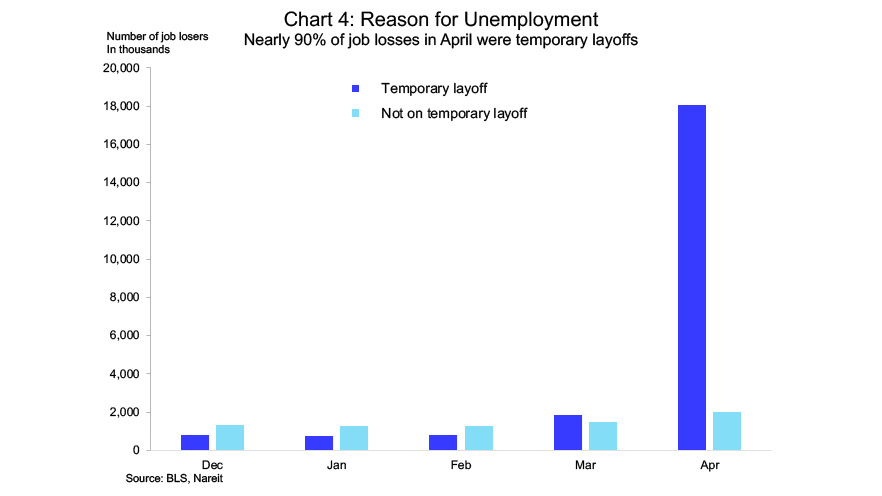 Job losses to date in real estate have been modest. Total employment in the sector declined 104,000, to 1.65 million, from February through April. Real estate, including REITs, has been managing the decline in cash flows from tenants who delay or do not pay their rent. REITs have reported, however, that through April, a large majority of tenants have made their rent payment.
These record layoffs are imposing severe hardships on households across the country, and many businesses face pressures in meeting their obligations. One hopes that job losses remain focused in a narrow range of front-line sectors with little spillover to the rest of the economy, and that the firms where the employees used to work remain in business. If so, employment may recover more quickly after states re-open their economies than has happened in previous recessions.
Get Nareit Market Commentary blog posts delivered straight to your inbox.
Subscribe