The holiday shopping season is officially underway, with Black Friday for in-store sales and Cyber Monday for online purchases.  Sales during the holiday season are a critical factor in the outlook for the retail property sector.
There are crosswinds in the outlook for retail properties, however, with continued but uneven macroeconomic growth, the near certainty of a rise in short-term interest rates and, especially, the growing share of e-commerce at the expense of bricks & mortar sales.
Let's take a look at recent trends in e-commerce and bricks & mortar sales, as well as absorption, completions, vacancies and rents in the retail sector:
The e-commerce share of sales is still rising.  E-commerce sales have grown at a 15% annual pace over the past 6 years, while growth of in-store sales (including electronics, books, music, clothing, home furnishings and general merchandise) has averaged 2.4%.  The increases in dollar volumes of e-commerce sales have exceeded the in-store sales in these categories since 2012, lifting the e-commerce share above 20%, more than double its share a decade ago.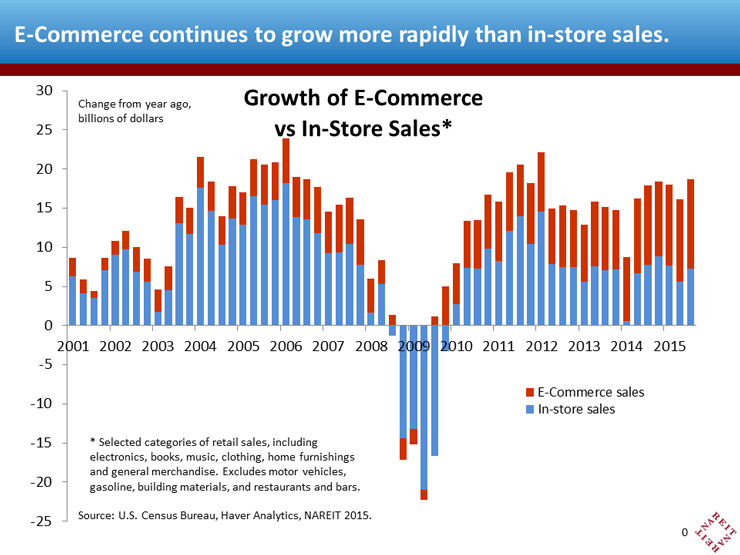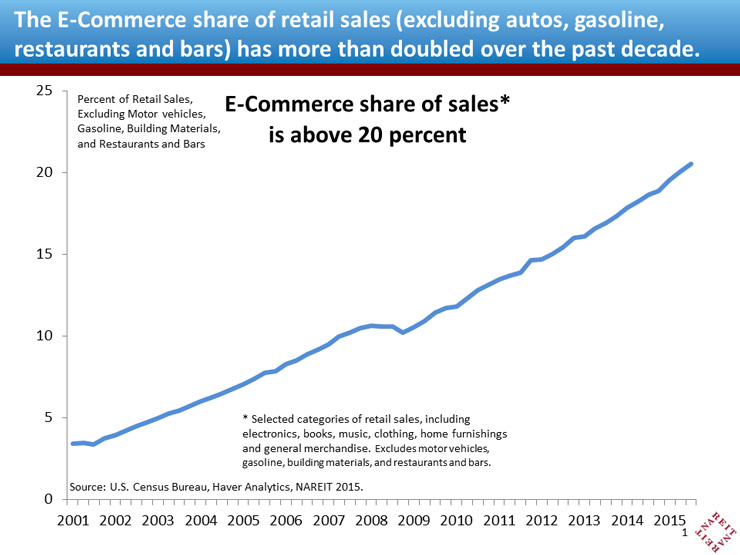 Demand for retail space has suffered.  Net absorption of retail space has averaged 3 million square feet per quarter since 2012, more than 60% below the pace from 2002-2005:Q3. This reflects not only competition from online sales, but also a more sluggish pace of overall economic growth in this cycle.  Construction has also lagged, however, and completions of retail space are down 75% from a decade earlier, averaging less than 2 million square feet.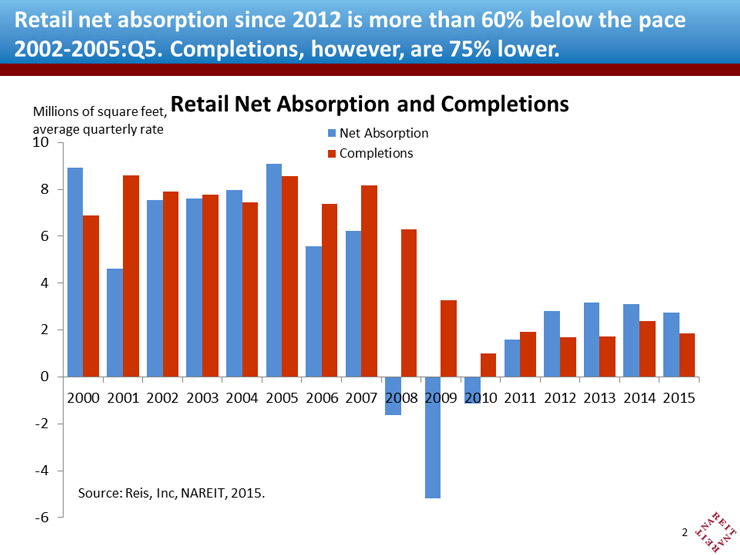 Vacancy rates are slowly declining.  Retail vacancy rates peaked in mid-2011 at over 11%, and have fallen more than a percentage point since then.  Retail property markets remain soft, however, as these vacancy rates are still 3 percentage points above pre-crisis levels.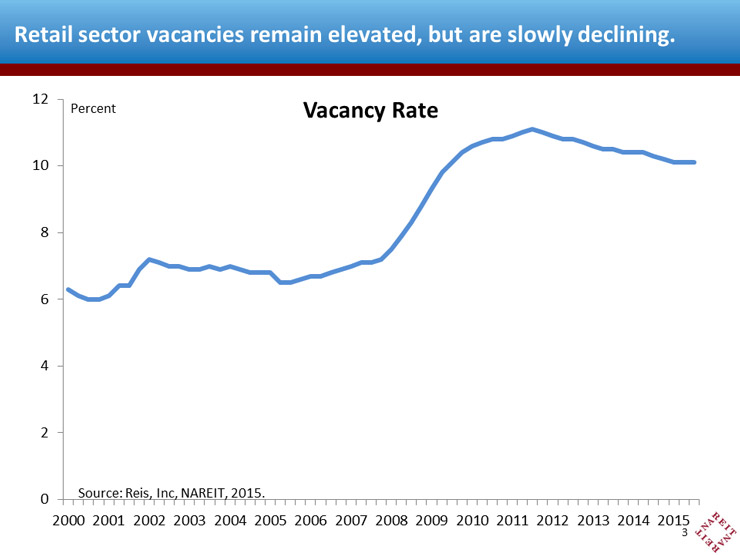 Rent growth is moving forward. Rent growth in retail properties has lagged other property sectors, and nominal rents only recently surpassed pre-crisis levels.  The trend is upward, however, and annual increases in rents are slowly gaining momentum.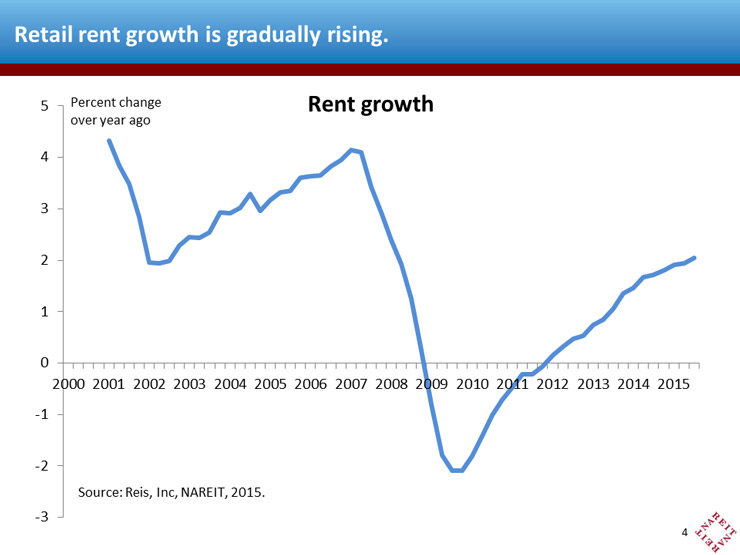 The outlook for the retail property sector as a whole is mixed.  The continuing evolution of consumer shopping patterns and uneven trends in the overall economy and job market may limit the improvements in occupancy and rent growth in the retail property sector. The dearth of new construction, however, allows even tepid increases in absorption to translate into lower vacancies and slowly rising rents.  The recovery in the operating performance of the retail property sector, though slow to unfold, is proceeding.
Get Nareit Market Commentary blog posts delivered straight to your inbox.
Subscribe