If good things come in threes, then the housing market is right on track—and that's good news for REITs and commercial real estate, too.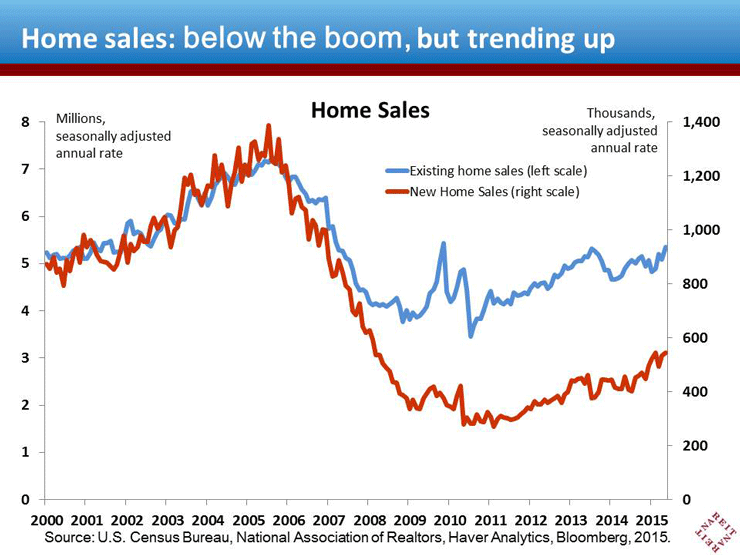 Sales of new homes, sales of existing homes and house prices are all on an uptrend. New home sales increased 2.2% in May and are nearly 20% above a year earlier. Sales of existing homes jumped 5.1% in May, and are also well above a year earlier. The FHFA's house price index moved up 0.3% in April, and has nearly recovered its pre-boom peak.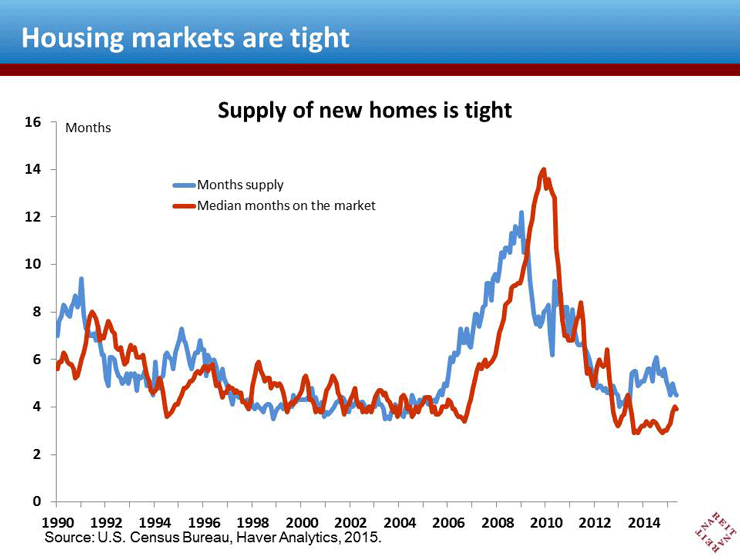 Moreover, there is no sign of excess supply; indeed, housing markets are tight, with little inventory available to satisfy the growing ranks of potential buyers. The months' supply of new homes is 4.5 months, well within the range considered "normal" during the decade preceding the boom. Inventories of existing homes for sales are also low, and the National Association of Realtors reports that lack of inventory is holding back sales. The time that a new home spends for sale after it is completed has edged up this year, but at 3.9 months, this measure indicates that new homes are selling very quickly.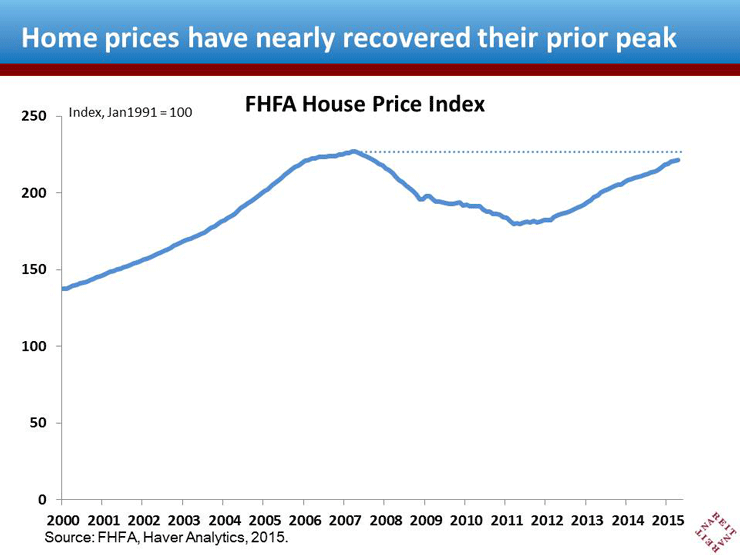 REITs and commercial real estate, and the economy in general, will benefit from a healthier residential housing market. The rise in home sales and home prices is in part a reflection of rising consumer confidence and household incomes. These same macro factors also boost demand for commercial real estate, whether it be retail, office, multifamily or some of the newer property sectors. In addition, the housing recovery will generate positive spillover effects from stepped up construction, and the sales of furniture and appliances.
The macroeconomic recovery has been sluggish to date in part because of the continuing drag from a weak housing recovery, even as consumer and business activity has picked up. The strengthening of housing markets so far in 2015 bodes well not only for home sales and construction, but for the overall economy and commercial real estate, too.
Get Nareit Market Commentary blog posts delivered straight to your inbox.
Subscribe