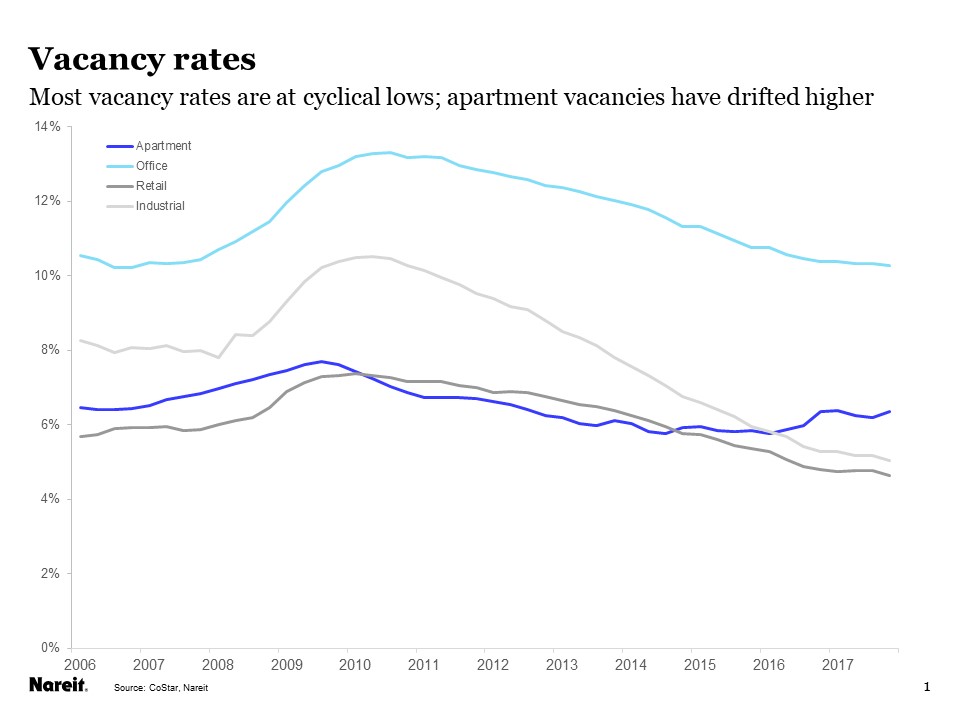 Commercial property markets held steady in the fourth quarter of 2017, with vacancy rates stable at recent lows for most property types, although apartment vacancies ticked up a bit. Rent growth has decelerated across the major property types.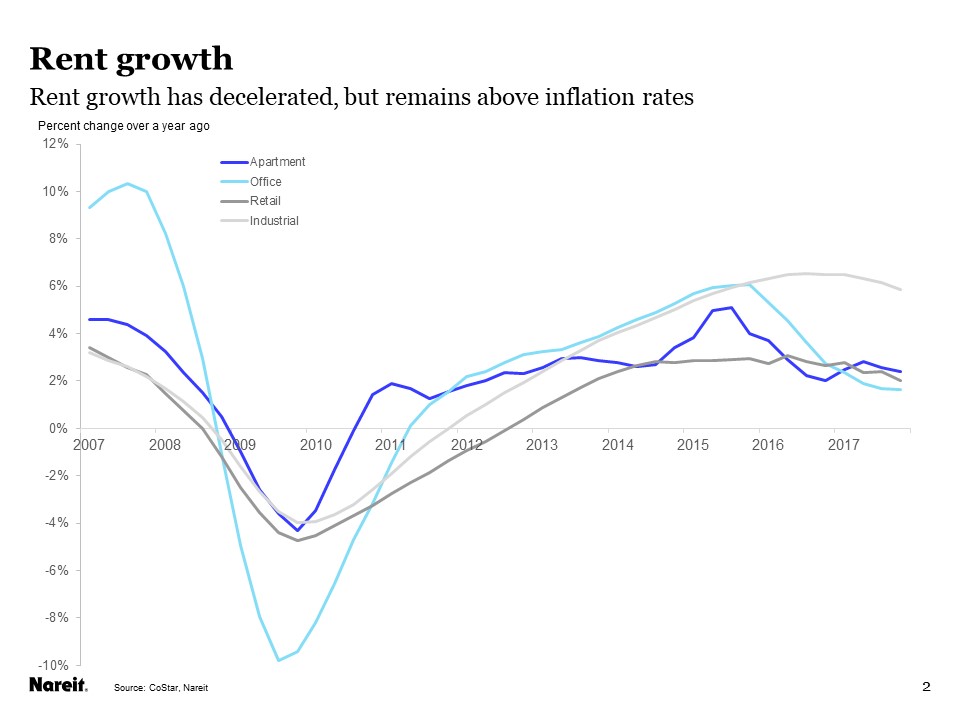 Economic fundamentals continued to support the real estate markets. GDP growth slowed slightly in the fourth quarter, but this was due to a decline in inventories and net exports. These sectors tend to be volatile, however, and are less indicative of long term trends. Consumer spending and investment, in contrast, were at the high end of recent trends.
For more details on the state of real estate markets and the economic backdrop for demand, see the Nareit Commercial Property Update.
Get Nareit Market Commentary blog posts delivered straight to your inbox.
Subscribe